Elon Musk Posts First Tweet Since Buying Twitter Stock
Elon Musk's first tweet since buying a significant share of Twitter quickly gathered attention, with some pushing the tech mogul to ease up the perceived censorship of conservative voices on the platform.
On Monday, Bloomberg reported that Musk had purchased a 9.2 percent stake in Twitter, becoming the social media platform's biggest shareholder, according to a U.S. securities filing.
Just after noon on Monday, Musk tweeted "oh hi lol," his first since news broke of his Twitter stock purchase. Lavern Spicer, a Republican congressional candidate, responded to Musk's tweet with a message of gratitude for "helping to save western civilization."
Ryan Petty, whose daughter was killed in the shooting at Marjorie Stoneman Douglas High School, told Musk "all we ask is a level playing field."
Others pushed for reforms they wanted on the platform, including an "edit" button to revise tweets after they're published and some just wanted general updates to the platform.
According to the Securities and Exchange Commission, Musk bought 73,486,938 Twitter shares on March 14. News of the Tesla and SpaceX CEO's social media purchase has sent shares soaring by approximately 25 percent in pre-market trading.
Based on Twitter's Friday closing price, Musk's stake in the company is worth $2.89 billion, with his haul dwarfing the 2.25 percent of shares currently held by the platform's founder Jack Dorsey.
Musk, who has more than 80 million Twitter followers, sparked speculation that he was considering launching a new social media platform as he questioned whether Twitter truly promoted free speech in messages shared on his account back on March 25.
"Free speech is essential to a functioning democracy. Do you believe Twitter rigorously adheres to this principle?" Musk asked his followers, adding a poll, in which 70.4 percent of the more than 2 million respondents answered "No."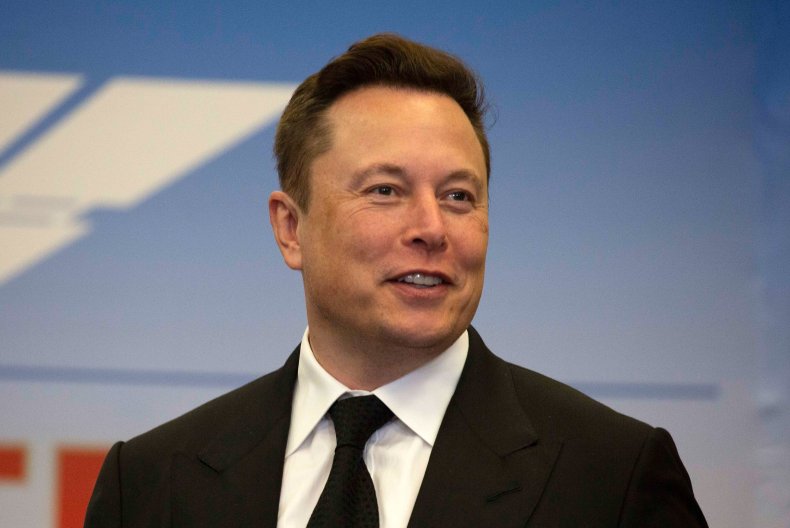 In a follow-up tweet, he hinted that the outcome would affect a major decision, as he added: "The consequences of this poll will be important. Please vote carefully."
He later wrote on the subject: "Given that Twitter serves as the de facto public town square, failing to adhere to free speech principles fundamentally undermines democracy. What should be done?"
The South-African-born Musk further enquired: "Is a new platform needed?"
The tweets were met with a number of calls for the entrepreneur to buy Twitter.
"Buy this one!!!" Christina Pushaw, the spokesperson for Florida's Republican Gov. Ron DeSantis, responded to Musk's question about whether another platform is needed.
Similarly, former CIA analyst Buck Sexton responded "Yes" to Musk's question, adding "buy twitter or please build one. Save the country from these psycho Silicon Valley libs."
Amid the ongoing invasion of Ukraine, Musk revealed in early March that SpaceX's Starlink satellite broadband service would not be blocking Russian news sources.
"Starlink has been told by some governments (not Ukraine) to block Russian news sources," he tweeted.
"We will not do so unless at gunpoint," Musk added. "Sorry to be a free speech absolutist."
A number of tech giants, including Apple, Google, and Microsoft had moved to ban Russian state-run media outlets such as RT and Sputnik in response to President Vladimir Putin's invasion of Ukraine.