With Elon Musk at the Wheel, Bitcoin Hits 95 on the 100-Point 'Extreme Fear to Extreme Greed' Index
Bitcoin climbed to $48,226.25 in early trading Tuesday after electric carmaker Elon Musk said Tesla had invested $1.5 billion in the cryptocurrency.
Bitcoin has gained about 40% in February. However, it pulled back in intra-day trading and recently changed hands at $46,858.77, CoinDesk reported.
The Bloomberg Galaxy Crypto Index, a benchmark designed to measure the performance of the largest cryptocurrencies traded in U.S. dollars, rose about 74% Tuesday.
Another measure, the 100-point Bitcoin Fear & Greed Index, published by the website Alternative.me, ticked up to 95 Tuesday. Zero represents "extreme fear" and 100 represents "extreme greed."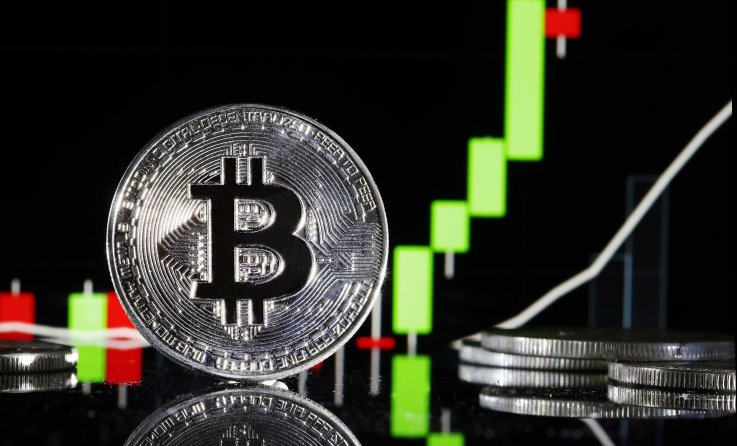 A photo illustration of Bitcoin, the world's first cryptocurrency, displayed in Paris, France on January 8.
Chesnot/Getty Images
"The crypto market behavior is very emotional," the website said. "People tend to get greedy when the market is rising which results in FOMO (Fear of Missing Out). Also, people often sell their coins in irrational reaction of seeing red numbers."
A reading of "extreme fear" could be a buying opportunity while "extreme greed" means the market may be due for a correction, the website said.
The Fear and Greed Index reached 95 on January 6 and two days later, Bitcoin climbed to a then record-high near $41,000. But the price fell to $28,750 on January 21. The index registered 40 on January 22 and the market soon climbed.
"Essentially, Bitcoin is worth whatever the markets determine it is worth expressed as a function of demand and supply," Jason Deane, Bitcoin analyst at Quantum Economics in London, told Newsweek.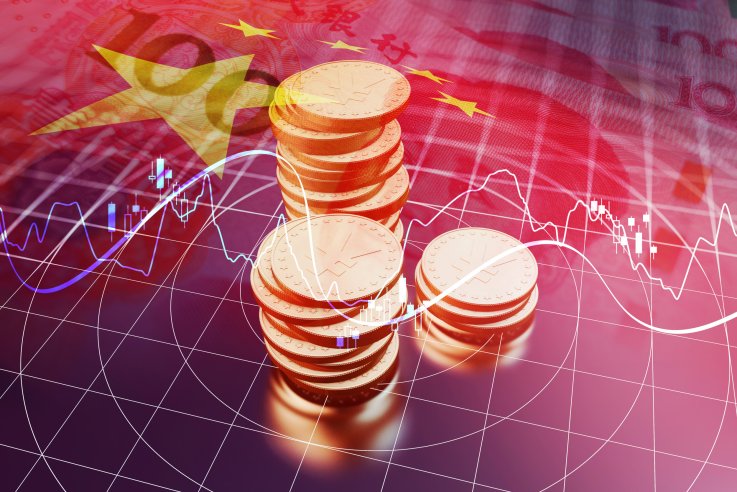 Chinese economic and financial stock market data is portrayed in this artistic rendition.
nespix/iStock/Getty Images
"At the moment, we have a situation where enough people consider Bitcoin itself to be a hard asset, or at the very least, a strong store of value, especially when measured against a devaluating asset like fiat currency," he said. "With a permanently fixed cap of 21 million coins, we're now basically in a race to see who can secure them first."
One analyst believes Bitcoin could climb to $146,000. Another analyst believes Bitcoin is too volatile to be a store of value.
"In theory, the top could be any number you want it to be, and very high numbers become possible due to that expected demand and continued quantitative easing that naturally raises the price of all assets," Deane said.
He said it's generally unwise to buy any asset at the top, but Bitcoin's value could continue to rise if demand remains strong.
"Depending on how that demand plays out, this could be later considered a very cheap price to buy Bitcoin," Deane said. "But alternatively a lull in demand, or short term traders taking profits, could create price dips that would be advantageous to new investors."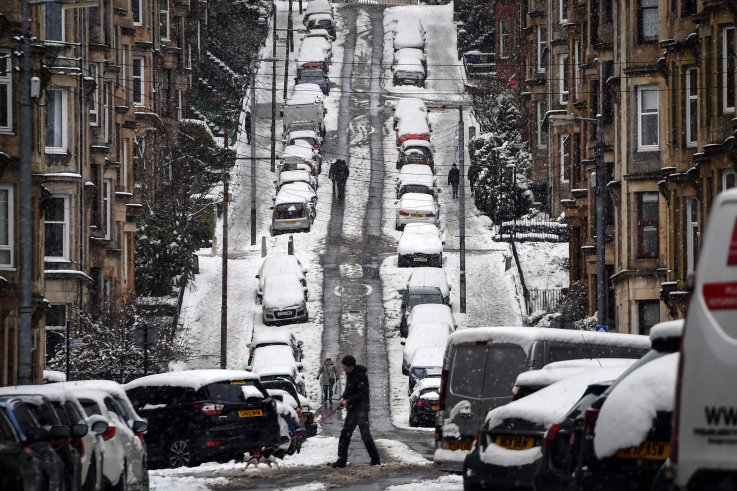 People walk up Gardner street in Glasgow on February 9, 2021, as snow blankets the city. A Tesla car was filmed colliding with another car on Blythswood Street in Glasgow, in a video that has since gone viral on Twitter.
Andy Buchanan/Getty
Deane said Musk clearly has a playful side as evidenced by recent tweets teasing his interest in Bitcoin, but more corporations are exploring the cryptocurrency as an asset to buy and hold. That drives the price higher.
A seminar sponsored by Microstrategy attracted nearly 8,200 participants from about 6,900 organizations to discuss how to safely, legally and securely buy Bitcoin, Deane said.
"This is indicative of the demand levels that are currently being seen from corporations, and further large acquisitions are likely in my view," he said.
Nevertheless, there's likely to be volatility ahead.
"Bitcoin will remain volatile for some time yet, in my opinion, and looking at the long-term trend is more beneficial than short-term movements," Deane said.
A longtime Wall Street value investor offered a countervailing view of Bitcoin's rise.
"It is never easy to fight a tsunami," Manish Shah, CEO of Miami Beach-based Tollbooth Strategy, told Newsweek, "and when the market is convinced of the upward direction, it gets there faster while fundamentals lag."
"The Bitcoin balloon will get bigger and bigger, and for now all reasons and questions are suspended while traders and speculators jostle to get on the gravy train," he said. "Individual investors jumping in the Bitcoin trade should not forget that what goes up like a rocket needs a constant new supply of believers to maintain the upward trajectory. If it runs out of fuel, gravity kicks in."
Value investors look for stocks the market has undervalued which trade at less than their book or intrinsic value and don't reflect a company's long-term growth prospects. They believe the market often overreacts to good or bad news while ignoring a company's long-term fundamentals, creating an opportunity to buy solid companies at what amounts to a discount price.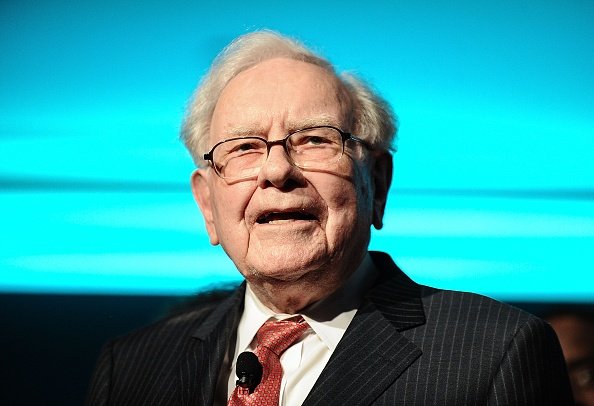 Philanthropist Warren Buffett
Daniel Zuchnik/Getty
Warren Buffett, CEO of Berkshire Hathaway, often called the "Oracle of Omaha" for his smart stock picks, is perhaps the best-known value investor today. Major Wall Street firms and at least two publicly traded companies have invested heavily in Bitcoin.
In December, MicroStrategy, a business intelligence company based in Tysons Corner, Virginia announced that it had invested about $650 million to purchase an additional 29,646 Bitcoins.
The company said it holds a total of about 70,470 bitcoins purchased an average of $15,964 each.
"The acquisition of additional Bitcoins reaffirms our belief that Bitcoin, as the world's most widely-adopted cryptocurrency, is a dependable store of value," CEO Michael Saylor said in a statement.
"We believe the proactive management of our balance sheet, combined with the improved revenue and profitability performance of the company, have been significant factors in the recent appreciation in our stock price," he said.
In intraday trading Tuesday, MicroStrategy's stock changed hands at $1,262.58 a share, up 21.29%. The 52-week range is $90 - $1,315, a new high reached Tuesday.
In October, Square Inc., a San Francisco-based financial services company, announced the purchase of about 4,709 Bitcoins for about $50 million. At Bitcoin's most recent trading price, that investment is now worth more than $220 million.
"We believe that Bitcoin has the potential to be a more ubiquitous currency in the future," Amrita Ahuja, Square's CFO, said in a statement. "As it grows in adoption, we intend to learn and participate in a disciplined way. For a company that is building products based on a more inclusive future, this investment is a step on that journey."
In 2018, Square launched Cash App that enables the buying and selling of Bitcoin. The following year, the company organized Square Crypto, an independent team contributing to open-source work on the cryptocurrency.
The company recently launched the cryptocurrency Open Patent Alliance, a non-profit organization to encourage innovation and open access to crypto inventions.
In intraday trading Tuesday, Square's stock fetched $261.72 a share, up 0.67%. The 52-week range is $32.33 - $264.26.
There are apps to convert Bitcoin to dollars or other currency for routine purchases, but in view of the recent run-up in price, few investors would want to cash out now. Some investors see Bitcoin as a hedge against inflation.
Jim Cramer, host of CNBC's "Mad Money," said he bought some Bitcoin as an alternative to parking cash in a low-yield account.
"I've owned it for some time," he said on CNBC's "Squawk Box."