Are Grimes and Elon Musk Married? The Eccentric Couple's Relationship Explained
Elon Musk will host Saturday Night Live tonight (May 8), while Miley Cyrus will serve as the musical guest.
The eccentric billionaire CEO of Tesla and SpaceX, Musk has become one of the most controversial business leaders in recent years.
Away from his comments on the pandemic and ambitious business ventures, Musk's personal life has commanded plenty of attention of late.
While Elon Musk does not have a wife, he has been in a relationship with Canadian singer Grimes (real name Claire Boucher) for over three years.
How did Grimes and Elon Musk meet?
According to Page Six, the pair first bonded on Twitter over a joke about Artificial Intelligence (AI). Musk discovered that Grimes had beat him to a joke by three years. The single "Flesh Without Blood," which she wrote, directed, edited, colored and art-edited the video for, features a character she called "Rococo Basilisk."
This refers to the complex thought experiment where an AI could turn against anyone who thought, but did not act upon the idea of creating AI.
Seeming to confirm the report, on May 8 2018 Elon Musk tweeted "Rococo Basilisk" in a thread explaining the concept.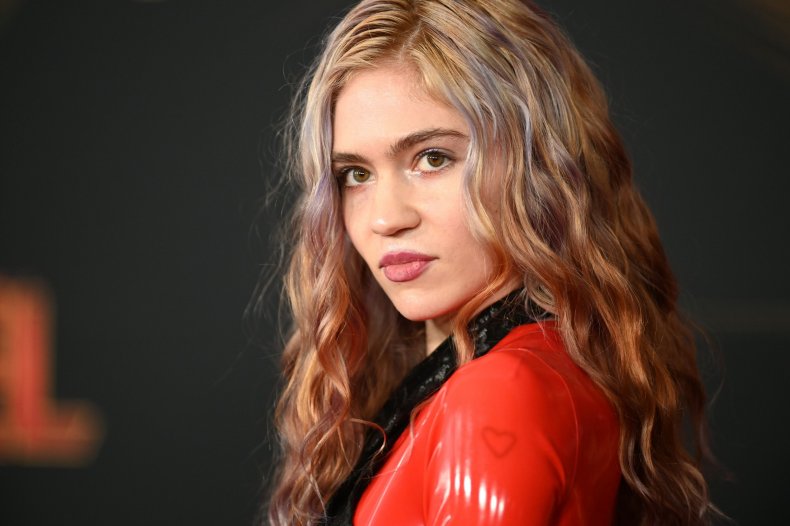 Grimes and Musk first revealed they were dating when they appeared together at the Met Gala in May 2018, before she accompanied him and his five sons to Space X's Hyperloop Pod Competition two months later.
In August 2018, rapper Azealia Banks set social media alight after with an Instagram story in which she compared staying at Musk's house to a "real life episode of Get Out." Banks had visited Musk to collaborate on new music with Grimes, but her disparaging comments about Musk led the couple to unfollow each other on social media.
Musk eventually hit the follow button on his girlfriend's socials again and just over a year later made the headlines again after praising Grimes' performance at The Game Awards, one of the biggest events of the gaming industry. The Canadian singer performed a show inspired by the Cyberpunk 2077 video game, which Musk greeted with a standing ovation.
In the same month, the couple's status as A-listers was confirmed as they attended Kim Kardashian's Christmas Eve party. In January 2020, Grimes welcomed the new year by posting a picture of herself on Instagram revealing she was pregnant and two months later she graced the cover of Rolling Stones, confirming Musk was the baby's father.
What is Elon Musk's son's name?
A year ago, the couple welcomed their first child and their choice of baby name proved controversial. Their son is called X Æ A-12. According to Grimes, "X" stood for "the unknown variable", while "Æ" is the Elven spelling of AI—shorthand for artificial intelligence and Japanese for "love".
Meanwhile, A-12 symbolized the "precursor to SR-17 (our favorite aircraft). No weapons, no defenses, just speed. Great in battle, but non-violent,"
If the meaning of baby Musk's was nebulous, its pronunciation also led to issues. The Tesla magnate said the name was pronounced as "X Ash A-12", while his partner insisted it was instead "X A.I. A-12."
Phonetical issues aside, their choice of name also raised questions from a legal standpoint. Musk and Grimes reside in California, which deemed the name to be illegal as it contained characters that were not in the modern English alphabet.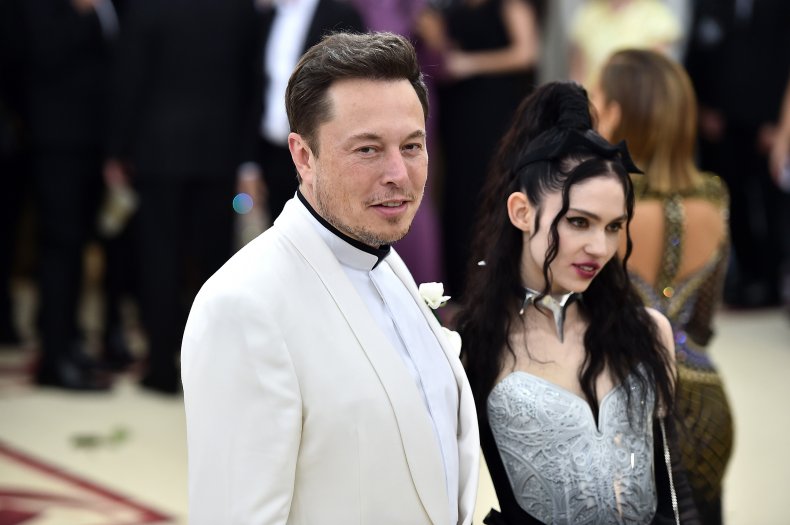 The couple subsequently changed the name to X Æ A-Xii, with Grimes stating on Instagram that "Roman numerals looked better."
How many children does Elon Musk have?
In addition to his son with Grimes, Musk had six sons with his first wife, Canadian author Justine Wilson, but the first tragically died of sudden infant death syndrome after just 10 weeks. Musk and Wilson married in 2000 and separated eight years later, before the Tesla mogul began dating English actress Talulah Riley, whom he married in 2010 and then again in 2013 with divorces in 2012 and 2014. Grimes and Musk are not married.