Elon Musk's Starlink Taking Center Stage Amid Florida Damage, Iran Protests
Elon Musk's satellite internet service Starlink has once again made headlines following the devastating impact of Hurricane Ian and ongoing protests in Iran.
Starlink satellites are set to help Floridians after Hurricane Ian made landfall earlier this week, devastating connectivity in the state.
Florida's Republican Governor Ron DeSantis said SpaceX Chief Executive Elon Musk had agreed to provide Starlink services following Hurricane Ian's impact on the state that left large areas without internet connection.
He told reporters on Saturday: "We are working with Elon Musk and Starlink satellite. They are positioning those Starlink satellites to provide good coverage in Southwest Florida and other affected areas.
"We are expecting 120 additional large Starlink units to deploy to Southwest Florida."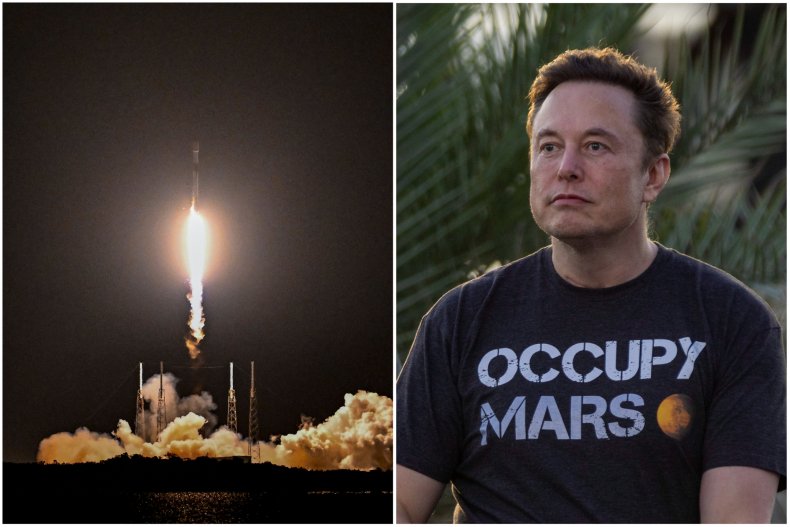 Florida could become the latest place to benefit from the satellites as they play an increasingly important role around the world.
Musk appeared to hint he would activate Starlink as Iranians protested against the government following the death of 22-year-old Mahsa Amini while she was in police custody.
Amini was arrested on September 13 by the country's morality police after she allegedly broke a strict law forcing women to cover their hair with a headscarf or hijab.
In a September 23 Twitter response to U.S. Secretary Antony Blinken who aimed to give Iranians greater access to the internet amid the government's censorship, Musk said: "Activating Starlink…"
But it is unclear how Starlink would work in the country as the Iranian government would likely block any attempt for terminals to be brought across its borders.
The satellite system has been shown to be successful in Ukraine, where Starlink has proved to be vital for the country's forces in their fight against Russia.
Once terminals are active, they connect to a "constellation" of thousands of satellites that orbit and cover the Earth at some 341.7 miles above the ground.
Speaking to Politico, a Ukrainian artilleryman said forces had Musk to thank for successful strikes on Russian targets.
Speaking to the publication the man, who gave his name only as Oleksiy, said he dials up his superiors for last minute orders using a Starlink receiver concealed in the garden of an abandoned cottage.
While Starlink was first announced in January 2015, it reached 10,000 subscribers in February 2021. It is nearing 100,000 subscribers as of September 2022, according to Insider.
In February nearly 40 Starlink satellites were knocked out of space and destroyed by a solar "destruction event."
Solar flares are space weather events and can affect objects in the planet's atmosphere and cause disruption to radio signals.
While the event did represent a setback of sorts, it did not largely dent the number of Starlink satellites in orbit, which number 3,000.