Elon Musk's Twitter Takeover Faces Backlash Over Saudi Financing
Elon Musk's Twitter purchase is facing backlash for receiving funding from Saudi Arabian Prince Alwaleed bin Talal.
Musk secured the $44 billion deal on Friday following a months-long brouhaha over the purchase—quickly dividing internet users and raising concerns about the future of the social media company. The purchase has long been shrouded in controversy, with Musk promising to prioritize free expression on the platform. Some have raised concerns that the purchase could enable those who spew hate speech online.
The SpaceX founder relied on equity from other investors to carry out the deal. Alwaleed, a Saudi prince and CEO of the Kingdom Holding company, committed $1.89 billion—equating to nearly 35 million shares—in equity to help Musk purchase Twitter, according to Reuters.
In a press release, Alwaleed confirmed that his company's shares in Twitter will "roll over" to the "'new' Twitter," making the company the social media giant's second-largest investor—only behind Musk.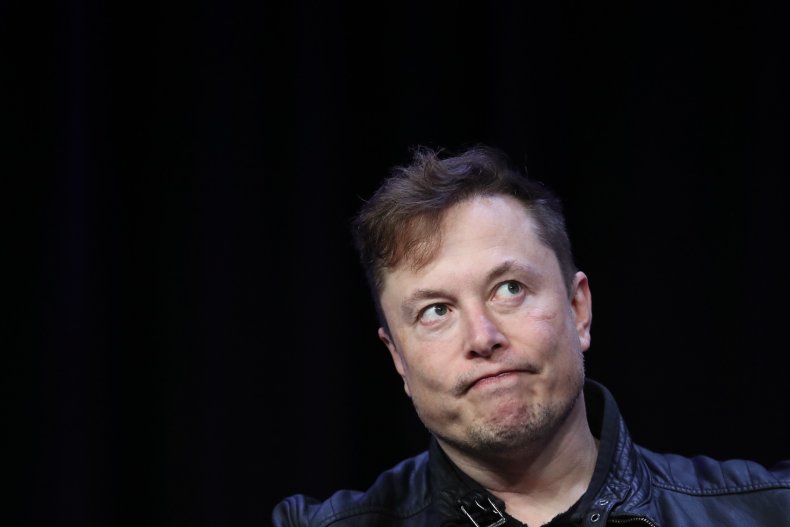 "The deal is in line with the long-term investment strategy for which Kingdom Holding Company is known for," the statement reads.
Musk's reliance on Saudi Arabia drew questions from some critics. Saudi Arabia has faced accusations of stifling free expression and alleged human rights abuses within their borders—and abroad. Notably, Saudi Crown Prince Mohammed bin Salman was accused of ordering the death of Washington Post columnist Jamal Khashoggi, who had been a critic of Saudi royalty, in Turkey. Khashoggi was reportedly cut into pieces with a bone saw during a visit to the Saudi consulate in Istanbul.
Critics pointed out what they viewed as a dangerous hypocrisy in allowing Saudi royalty so much ownership of Twitter.
"There's not been enough scrutiny of the fact that Elon Musk's Twitter takeover has been propped up with cash from Qatar & Saudi Arabia," tweeted Bloomberg's Ryan Gallagher. "Twitter was prev compromised by Saudi spies who used internal data to out dissidents & have them jailed. Surprising any new owner of Twitter - especially one professing to be a free-speech absolutist - would want Saudi influence anywhere near the platform."
"The bird is free! The bird is free!" tweeted MSNBC Host Mehdi Hasan in reference to Musk's celebration of the purchase. Hasan, a critic of Saudi Arabia's authoritarian government, made the post as he retweeted the news about Alwaleed's stake in Twitter.
Tommy Vietor, a former staffer for President Barack Obama, tweeted: "The second largest investor in Twitter is...Saudi Arabia. The bone saw-loving kingdom that just sentenced a 72-year-old American man to 16 years in jail for his tweets."
Saudi Arabia's Crackdown on Free Speech Raised Eyebrows
Amnesty International in a 2021 report raised concerns about a continued "crackdown" on free expression in Saudi Arabia. They noted individuals working on human rights work or who expressed dissenting views were given "heavy" prison sentences.
"Among those arbitrarily detained, prosecuted or sentenced were human rights defenders, government critics and other political activists. Women human rights defenders were subjected to judicially imposed travel bans following conditional release from prison," the report concludes.
Saudi Arabia recently sentenced an American citizen, Saad Ibrahim Almadi, to 16 years in prison. Almadi was detained over tweets criticizing the kingdom when he visited the Middle Eastern nation in November 2021, The Washington Post reported earlier in October.
The tweets prompted charges of harboring a terrorist ideology and trying to destabilize the kingdom, according to the Post. Free expression advocates have raised concern about the arrest, illuminating Saudi Arabia's disregard for the right, which is guaranteed by many Western nations including the U.S.
Newsweek reached out to Twitter for comment.
Correction, 11/2/2022; 9:45 a.m. ET: This article was updated to clarify that Ryan Gallagher works for Bloomberg, not Business Insider.