Who Is Emma Hernan? 7 Facts About 'Selling Sunset' Season 4's New Realtor
Selling Sunset Season 4 is finally here and there are two new faces in the show's cast, disrupting the status quo.
Newbies Emma Hernan and Vanessa Villela make their arrival to the Oppenheim Offices in Hollywood Hills in Episode 1 of the new series and there is drama from the get-go.
Emma Hernan immediately clashed with OG Selling Sunset cast member Christine Quinn over a mutual ex-boyfriend but who is she?
Newsweek has everything you need to know.
7 Facts about Selling Sunset's Emma Hernan
1. Emma Hernan is an Entrepreneur
Alongside her career in real estate, Hernan is a hugely successful Entrepreneur.
She is the CEO of her own frozen foods company, Emma-Leigh & Co which launched in 2020.
Emma is following in her grandfather's footsteps who in the 1990s founded Yankee Trader Seafood and in November 2020, she partnered with Beyond Meat to launch her own range of plant-based mini beef empanadas.
2. Emma is a Model and Multi-Millionaire
Not only is Emma the CEO of her own business, but she is also a successful model and self-made millionaire, according to her bio on The Oppenheim Group's website.
3. She is friends with Mary Fitzgerald
In an interview with Express Online, Selling Sunset star Mary Fitzgerald spilled Hernan had worked with The Oppenheim Group before.
She said: "Emma looks like Barbie, super tall, blonde. I've been friends with her for quite a few years, she worked with The Oppenheim Group before.
"I guess the producers found out she had history with Christine and so they wanted her to be on."
4. Emma Hernan and Christine Quinn have History
In Season 4 of Selling Sunset, Christine Quinn and Emma do not quite see eye-to-eye over a mutual ex-boyfriend.
Christine shares with Vanessa that Emma was once engaged to her ex, just two months after they split up. Unfortunately, it is not revealed in the series who their mutual ex is.
Shortly after her arrival at the Oppenheim Group in Selling Sunset Season 4, introducing herself to the cameras, Emma insists she wants to avoid all drama.
She says: "I'm here to work, and hopefully all this high school drama that I've dealt with for years can stay like Christine – out of mind."
5. Emma is no Stranger to the Oppenheim Group
According to her official bio on the Oppenheim Group website, after purchasing a home of her own in Hollywood Hills with the help of Jason from The Oppenheim Group in 2017, she pursued a career in real estate, eventually joining The Oppenheim Group in 2018.
In an interview with NYLON, Emma revealed it was Jason and Brett Oppenheim who encouraged her to become a realtor.
She recalled: "I was always going around looking at real estate with Jason and Brett every weekend and they were like, 'You have to get your license. You pick up knowledge like a sponge.'"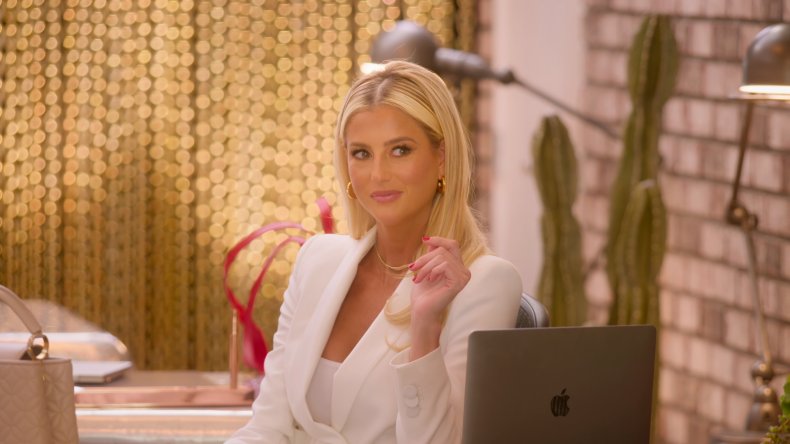 6. Emma is from Boston
Emma was born and raised near Boston, Massachusetts but moved to LA to pursue a career in modeling.
7. She is an Angel Investor
On her Instagram, Emma states she is Angel Investor, an individual who proves financial backing for small start-up companies or other entrepreneurs.
Selling Sunset Seasons 1 to 4 are streaming on Netflix now.