French Presidential Frontrunner Emmanuel Macron In London To Woo French Ex-Pats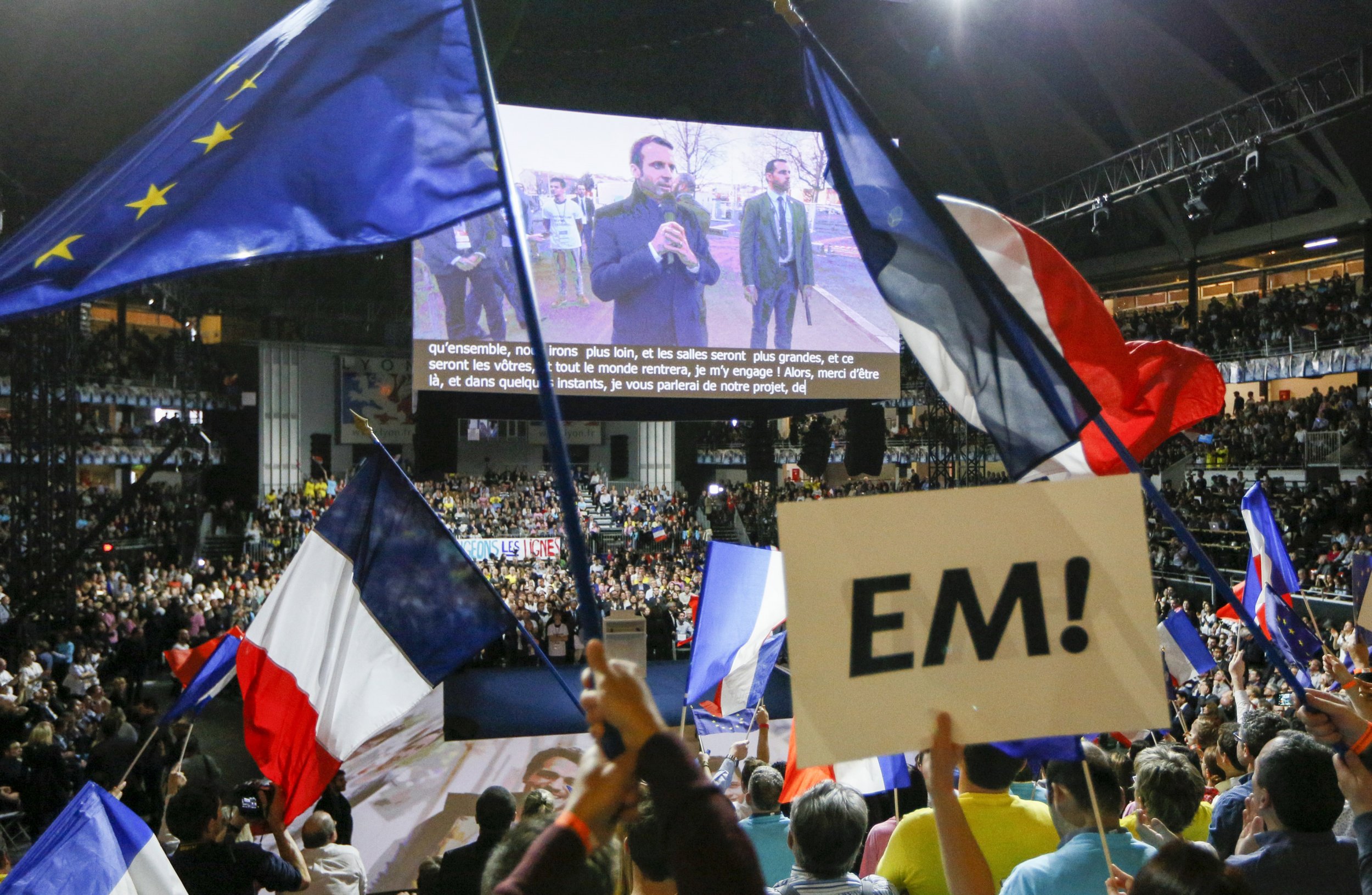 French Presidential frontrunner Emmanuel Macron is taking his campaign to London on Tuesday in a bid to win over the U.K.'s sizable expat community.
The centrist candidate for the French presidency—who has enjoyed a meteoric rise despite only creating his party, En Marche!, last year—is expected to address a rally in Westminster on Tuesday evening.
France's expat community, estimated at around 160,000-strong in Britain, is politically influential back home, and even returns representatives to the French parliament.
Macron, whose pitch is based on overturning French political orthodoxies with a socially liberal and economically reformist agenda, will hope his bold style might sway those that have chosen to leave France and work in the British capital's financial and business powerhouse.
The former economy minister is sitting at second place in the opinion polls for the first round of voting, after the far-right candidate Marine le Pen.
But polls for the second round, in which the top two candidates face off against each other, show him beating the anti-immigration populist.
Macron has not shied away from commenting on British politics during the campaign.
After Prime Minister Theresa May touted her early meeting with U.S. President Donald Trump, he hit out at the U.K., calling it a "vassal state" of the U.S.
And in a Financial Times op-ed, he wrote that Britain's Brexit vote "should be seen as a warning shot by those who take the European project seriously."
French Presidential Frontrunner Emmanuel Macron In London To Woo French Ex-Pats | World