Marine Le Pen's EU Salary to Be Halved Following Misspent Funds Scandal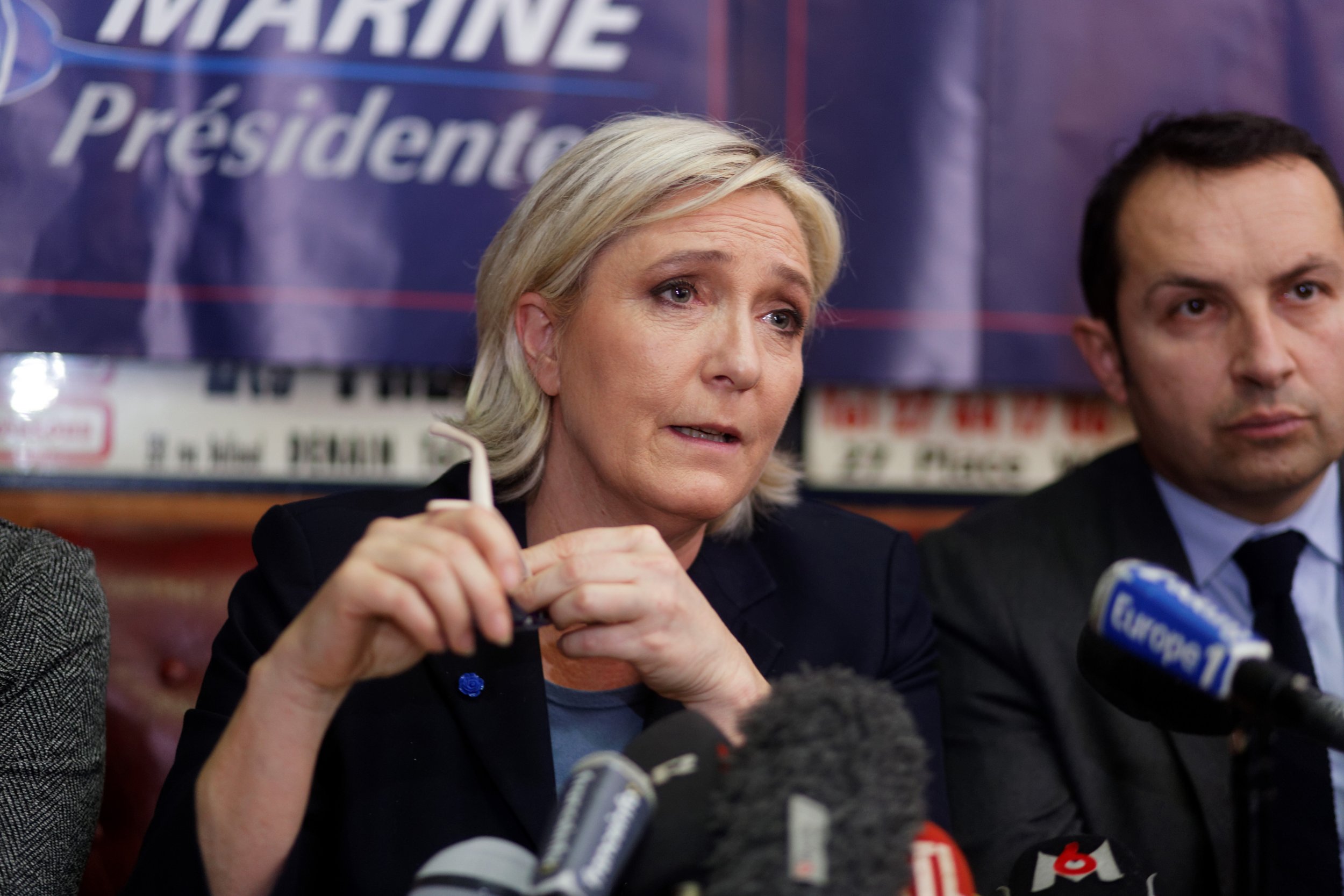 The European Parliament is set to halve French far-right presidential candidate Marine Le Pen's salary after she missed a deadline to repay allegedly misspent funds.
The Brussels-based institution demanded that Le Pen, the leader of France's Front National, repay €300,000 ($321,000) by midnight Tuesday.
But Le Pen indicated Tuesday that she had no intention of doing so. The French politician told Reuters that she would not "submit to persecution" and that the demand was a "unilateral decision taken by political opponents." Le Pen added that she had begun a court action on the matter, but that the parliament had not waited for the judgement.
The European Parliament determined that Le Pen had used funds drawn between 2011 and 2012 to pay Front National party staff. These include Catherine Griset, Le Pen's cabinet director.
EU rules state that the funds should only be used to pay parliamentary assistants who help the Member of the European Parliament (MEP) with their duties in Brussels or Strasbourg. The parliament has said that Griset spent most of her time working at the Front National headquarters in Paris, the BBC reported.
Le Pen, who has been an MEP since 2004, is set to lose around €7,000 ($7,557) per month from her EU salary, which includes allowances, Reuters reported.
She is one of the leading candidates in France's presidential election, scheduled for April and May. Le Pen has cited the victory of Donald Trump in the U.S. presidential election as a template for would-be populist governments in Europe. Her party is staunchly anti-EU and anti-immigration.