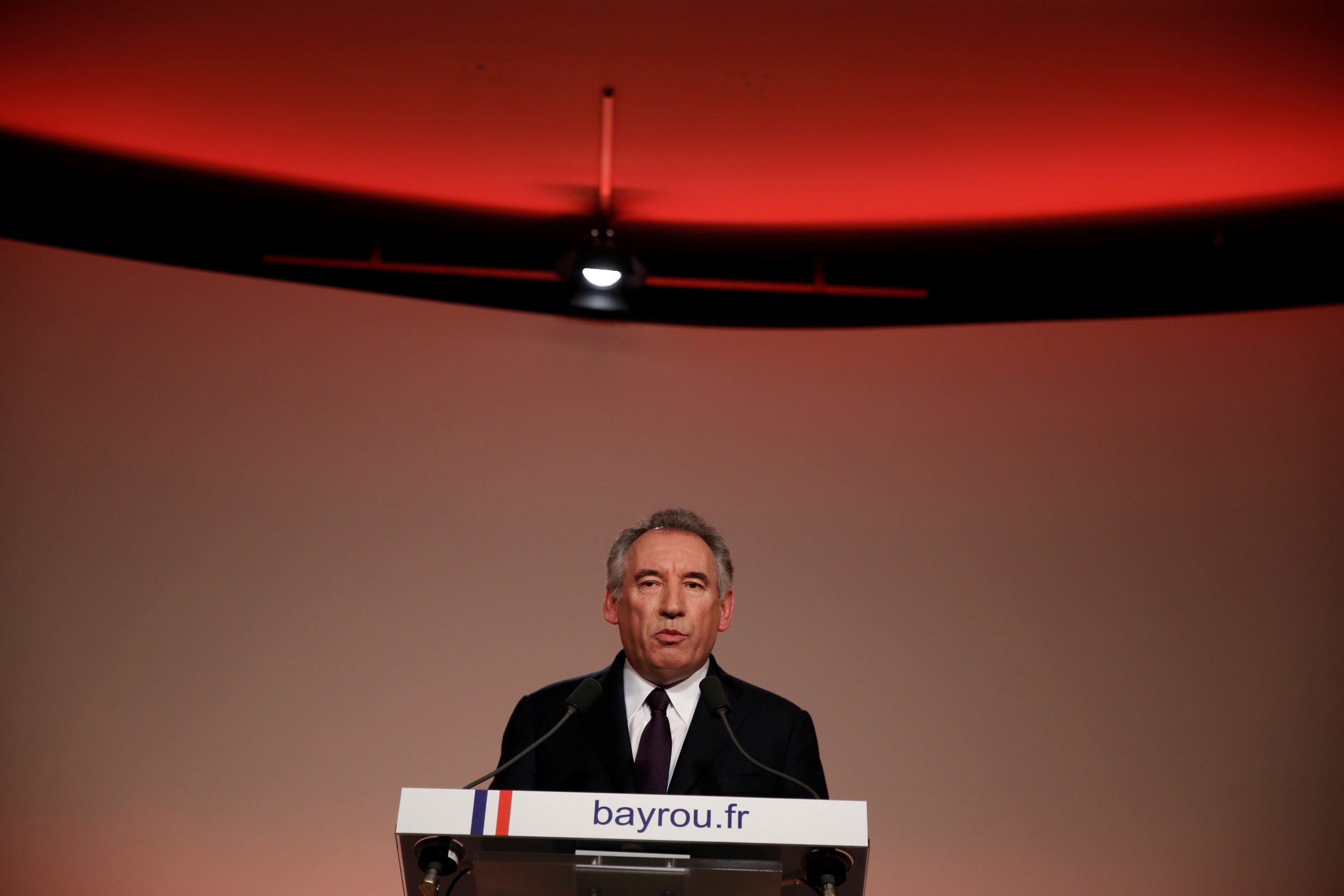 Emmanuel Macron, the independent French presidential candidate, has secured the backing of a leading centrist politician.
François Bayrou, the leader of the Democratic Movement party and a former contender for the presidency in 2002, 2007 and 2012, announced Wednesday he would not contend the 2017 race, and was throwing his support behind Macron.
Bayrou said at a press conference that the country was at "extreme risk" and needed an "exceptional response" in comments translated by The Guardian.
The endorsement will come as a boost for Macron, who is riding high in the polls, but lacks establishment support.
Despite serving in François Hollande's Socialist government as an economy minister, Macron is fighting for the presidency aligned only with his own new party, "En Marche!"
Although Macron has been picking up some support from individual Socialists on the party's right, he will benefit from the help of the Democratic Movement and its activists.
"Never in the 50 years past has the democracy in France known such a situation," said Bayrou, who like many French liberals fears the popularity of far-right candidate Marine le Pen. Le Pen is set to come second in the race according to the polls, but for whom victory is far from impossible.
While Le Pen is a Euroskeptic, Macron and the Democratic Movement also share a passionate pro-Europeanism.