Employee Backed For Calling Management's 'Bluff' on Return to Office Threat
In the two years since COVID-19 was first discovered, many aspects of everyday life have shifted around the world—from grocery deliveries and curbside services to telehealth, and remote learning and working. And although vaccinations have become more available and outbreaks continue to decrease in certain countries, working from home has remained the norm for many employees.
One Reddit post has gone viral on the subreddit "Antiwork" after an employee shared his/her employer's less than accommodating work-from-home policy moving forward. Redditor u/covid19qqq wrote about the situation in a post that has now been voted on over 14,000 times.
To start off the post, the Redditor gave a bit of background about what his/her work environment looked like before the pandemic.
The employee wrote that when he/she first began working at the company, almost four years ago, he/she was told the company valued "flexible schedules" and "work-life balance," which the Redditor says turned out to be "complete bulls**t."
"If I sat at my desk at 8:32, if I left work at 5:15, if I took an hour lunch, if I worked a single day from home; I would get check-ins from my boss, my boss's boss, and sometimes an email from HR to remind me of the company's 'expectations.' I resolved to stay at the company for 2 yrs for my resume and then I'd leave. That is, until COVID hit."
In December 2020, almost a year after the COVID-19 virus first hit the U.S., Pew Research Center reported that most American workers who say their job could be done mostly from home were rarely, or never, doing so pre-pandemic.
Research also found that at the time the survey was conducted, in October 2020, 71 percent of those workers were doing their job from home all or most of the time.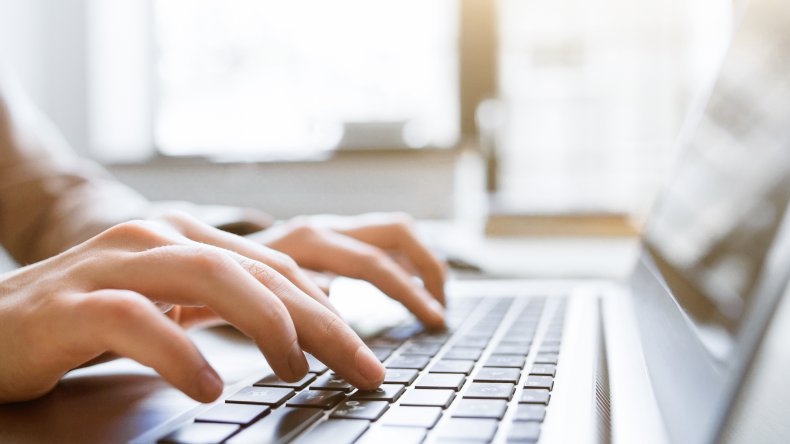 The Redditor said that once COVID hit, his/her job moved to be completely remote and the employees were told that there would be more flexibility post-COVID, which turned out not to be the case, and contradicts Forbes' February 2022 report that remote work is "here to stay," citing research from Ladders which said that 25 percent of "all professional jobs in North America will be remote by the end of 2022, and remote opportunities will continue to increase through 2023."
"Last week all employees were told that the 'flexibility' and 'new normal' communications we've been getting were being rescinded, all employees will be expected in-office 5 days a week, no exceptions," the Redditor wrote.
The employee reportedly sent an email to his/her boss and team letting them know he/she would not be returning despite this change and encouraged others to do the same.
"Almost immediately my boss called me directly to tell me I would be fired if I didn't return to the office, that they'd easily find a replacement, and that any team member that tried to do the same would be fired too," the Redditor wrote.
Commenters supported the Redditor's decision and encouraged them to "hold fast," although one commenter questioned why they hadn't already left given the environment described in the post.
"Laziness, honestly," the Redditor responded. "Plus the stress of starting a new job with new people and new responsibilities. There's comfort in what's familiar."
In another response, the Redditor says he/she thinks his/her boss is "bluffing" with the threat of firing those who don't comply.
Other commenters, though, cautioned the Redditor by saying they might be made a "martyr" and end up fired.
The Redditor thinks that if he/she does get fired, it'll have a "domino effect" as other coworkers have said they would quit if the Redditor were fired.
"So I say let them fire me. If they go through with it they have to pay me severance and unemployment. I know the job market and what's out there—I've been offered several jobs over the last 2 years, all of which are similarly compensated with full WFH policies. I refuse to be bullied into compliance, and I'm happy that it's come to this; it's the first time in my entire career where I've felt empowered."
Newsweek contacted u/covid19qqq for comment but did not hear back in time for publication.