'Empowered Medusa' to Stand Outside Courthouse Where Harvey Weinstein Was Sentenced
Those entering the Manhattan Criminal Courthouse: beware. A seven-foot-tall statue of Greek mythological Gorgon, Medusa, will be greeting you. Twitter user Marlene Bonnelly shared the exciting news of the statue's home on Thursday evening. Manhattan Criminal Courthouse has seen many trials over the years, including the sentencing of Harvey Weinstein.
"Luciano Garbati, the sculptor behind quite possibly my favorite piece of art ever (Medusa with the head of Perseus) just announced that he received permission from the City of NY to install a bronze version of her for the public to enjoy!" she announced. "I AM SO EXCITED."
Someone asked her where the Medusa statue would be erected. "She'll be 7 feet tall and stand in the park across from the New York County Criminal Courthouse, which is where Harvey Weinstein was tried," Bonnelly responded.
She added that Garbati made the announcement on Instagram on Thursday.
In the clip, he speaks of the different depictions of Medusa and the history behind them, along with how this project came to be. Garbati also showed off a model of what the seven-foot-tall statue will look like. "We want to give Medusa a new home," he said.
"We believe we can change all narratives, and we must do that in order to change things that we would like to change in our societies," the artist explained towards the end of the 42-minute long clip, adding that it was the main goal of the project.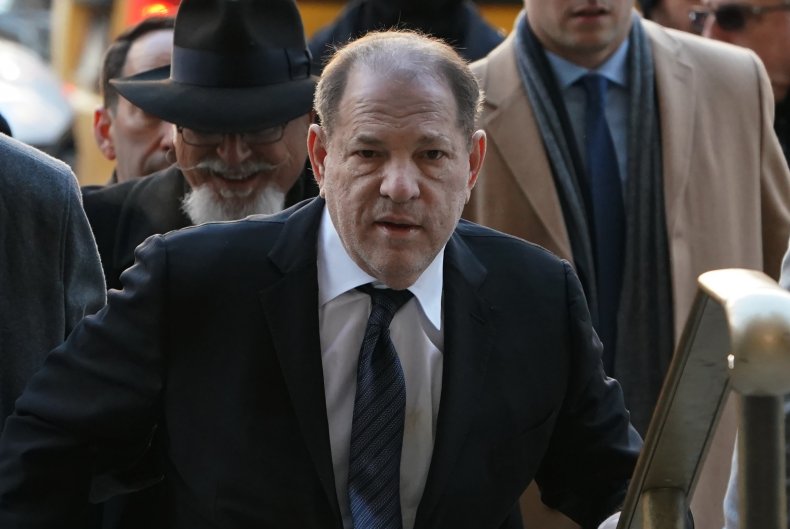 The Medusa Reborn website states that Garbati pondered whether or not Medusa' story could have a different ending. This inspired him to begins sculpting her in 2008 and give her the "alternate, empowered ending" that the Greek mythology figure deserved.
"Through this act of empathy, her story was rewritten and transformed into a mirror where other stories and struggles can see themselves reflected," the site noted. In 2018, Medusa's statue has gained new meaning. "As cries for change and social justice are heard around the world, Medusa is reborn as a powerful icon, a voice for all those who've been silenced in the past."
Medusa is notorious in Greek mythology for having a head of venomous snakes for hair. Anyone who looked into her eyes was turned to stone. As per Greek mythology, she was beheaded by Perseus, and her head was used as a weapon. The image of Medusa's head has been used in art for centuries. More recently, she became a feminist symbol.
Elizabeth Johnston explained Medusa's significance in 2016 for The Atlantic: "Medusa is widely known as a monstrous creature with snakes in her hair whose gaze turns men to stone. Through the lens of theology, film, art, and feminist literature, my students and I map how her meaning has shifted over time and across cultures. In so doing, we unravel a familiar narrative thread: In Western culture, strong women have historically been imagined as threats requiring male conquest and control, and Medusa herself has long been the go-to figure for those seeking to demonize female authority."
The location of the statue is the perfect spot, with this message in mind. Following the highly publicized trial of Weinstein, the empowering Medusa statue will serve as a social justice symbol for those who have been silenced in the past.
On February 24, disgraced movie mogul Weinstein was found guilty on two sex abuse charges. Weeks later, he was sentenced to 23 years in jail for the crimes he was found guilty of. He is serving his time at Wende Correctional Facility near Buffalo in upstate New York.