Did Anti-American Prejudice End Bob Bradley's Premier League Dream?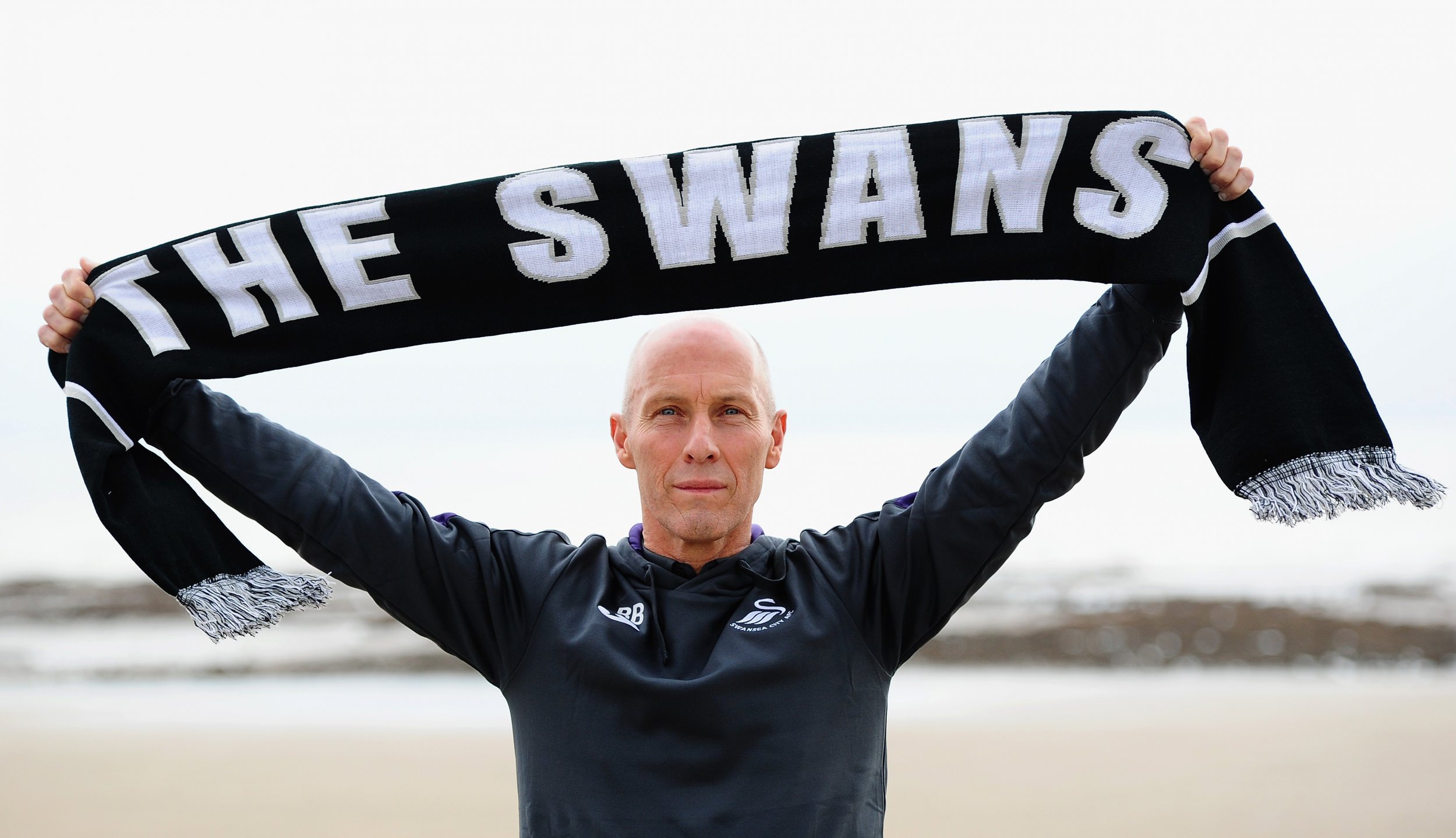 Early in the morning on December 27, the day after watching his team lose 4–1 at home to West Ham, Bob Bradley went back to work at Swansea City's Fairwood headquarters in South Wales. The American coach took a training session with the players who hadn't competed on December 26, rewatched their defeat to West Ham and prepared for the next game against Bournemouth, before heading home at 5:45 p.m.
But soon after walking through the front door, Bradley's phone lit up with a text message. Swansea Chairman Huw Jenkins wanted to meet at the club's academy. A half hour later, Jenkins greeted Bradley in the main conference room at Fairwood, where, in a 15-minute meeting, he asked Bradley to step down, offering little explanation besides noting that he had "come to Swansea at a difficult time." Bradley told him it was the wrong decision but the two men shook hands and parted ways. The coach returned to the club the following day to collect his belongings and say goodbye to the players and staff. With a record of two wins, two draws and seven defeats, Bradley left the Liberty Stadium after just 85 days in the job.
It wasn't an impressive record—but other Premier League managers had kept their jobs in spite of having worse results than Bradley during the same period of time. He was sacked just days before the January transfer period during which he would have been able to buy and sell players, the first opportunity he would have had to build his team. Many in the football world were surprised to see a coach regarded as one of the top three in America lose his job so quickly. And the nature of the criticism from fans and the British press before his firing raised a question about national stereotyping in the elite world of European football: Did Bradley lose his job because he was failing—or because he was an American?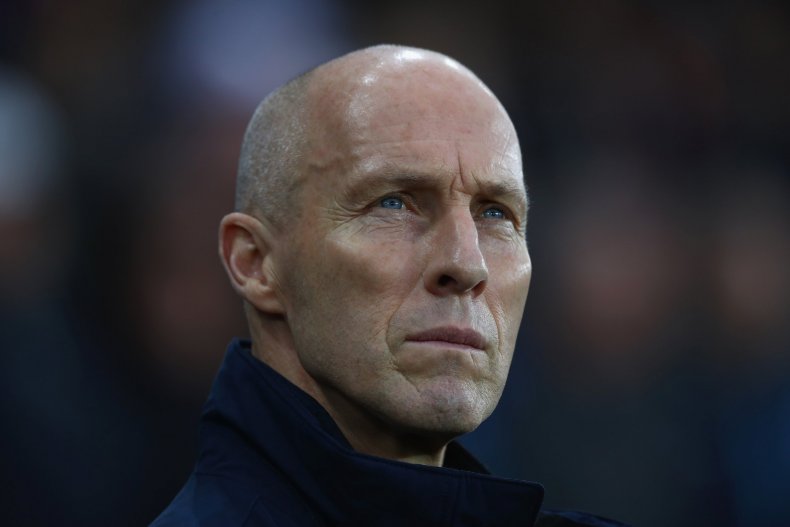 Right from the start of his career, Bradley knew as well as any American coach how dismissive the European football establishment often was toward American soccer. To many in Europe, the use of the term soccer is a sign of outsiderness, a confirmation that the National Football League-loving American public can't even get the name of the world's most popular sport right.
None of that deterred Bradley. He spent most of his adult life working toward his dream of coaching in one of Europe's leading football leagues. After graduating from Princeton University, and working briefly in the corporate world, the cerebral coach took on some of football's most challenging roles: Having won the Gold Cup with the U.S. Men's National team in 2007, he managed Egypt's national team during the revolution of 2011, led a cash-strapped Norwegian club to one of Europe's top tournaments, and came within two goals of taking Le Havre, a small team in France's second division, to the top tier of French football.
Read more: Swansea City's American owners slammed for hiring Bob Bradley
When Swansea named Bradley manager on October 3, he had finally achieved his dream. But Bradley, the first American to manage in the Premier League, is now left wondering what went wrong.
"I have been fired a few times; it's part of being a manager if you've been in this job as long as I have," Bradley, 58, tells Newsweek, speaking by phone from his son Michael's home in Toronto. "I feel good that in most cases there was a lot of success to point to, but when you do get fired, you have to reflect."
Before Bradley joined, Swansea was already having a bad season. After selling its captain Ashley Williams, and the previous season's top scorer André Ayew, the team won just once in the next 12 league games, averaging less than one goal scored per game. Italian manager Francesco Guidolin suffered the consequences of the record, being replaced by Bradley seven games into the season. The American inherited a team low on morale and uncertain about the future.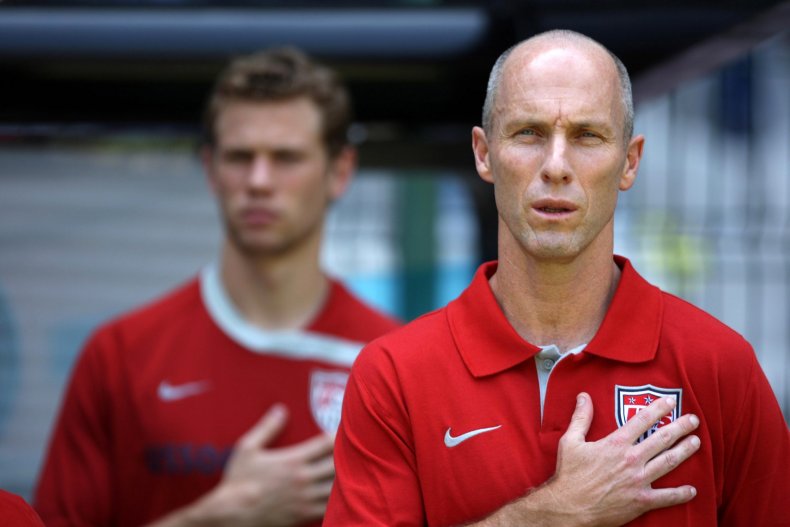 But Bradley's biggest problems were off the pitch. Three months before he started, Swansea's fans were shocked when the American owner of Major League Soccer (MLS) club D.C. United, and an American financier with a partial stake in the Memphis Grizzlies basketball team, completed a majority takeover of Swansea. Once in charge, they began to make decisions, including the dismissal of Guidolin and the hiring of Bradley, without consulting the Swansea City Supporters Trust, an organization formed in 2001 to save the team from liquidation. It was their right as majority shareholders not to consult the trust, but it didn't endear them to the Welsh fans, who saw Swansea as a community club.
The trustees didn't know about the proposed sale of the shares to the Americans until it was too late to block it, says Stuart McDonald, director of the trust. "The fans felt the local businessmen had sold them out. Because of that, there was a bit of an anti-American feeling. It was only anti-American because it was Americans buying the club; if it was Chinese, it would have been anti-Chinese; if it were Arabs, it would have been an anti-Arab feeling."
Many fans in Europe believe that investment from foreign ownership diminishes the connection fans have with their club. Foreign billionaires have been buying big teams for about two decades and lucrative television deals have further encouraged investors. Profits are often modest and many English football clubs regularly post heavy losses, but for the oligarch or emir who has everything, a high-end football team is often a prized trophy.
Read more: What are the secrets behind China's football boom?
Fans worry that unknown, sometimes rarely unseen owners will use teams as a vehicle for their vanity or for commercial use—the Florida-based Glazer family loaded Manchester United up with debt when they bought the club in 2006—and the only way to appease these skeptical supporters is for the team to prove successful.
So, when he got to Swansea, Bradley bumped up against a central point of tension in contemporary Premier League football. "I think it was inevitable that when Bob Bradley was appointed there was more pressure on him because of the feeling out there among the fans," says McDonald. "There had never been an American manager before. He wasn't someone with huge experience of the Premier League—not even top class football. So there was the suspicion, the feeling that he was appointed purely because he was an American."
Before he took the job, Bradley says he and the owners knew that his nationality could be a problem for the fans. "We all understood from the first meetings that this was a difficult situation," Bradley says 13 days after being fired. "We also agreed that getting this team turned around was going to take hard work, including a January [transfer] window, and I'm disappointed that all that has now been thrown away."
This hostility reached its peak 10 days before Bradley was sacked. After a dismal 3-0 defeat to Middlesbrough at the Riverside Stadium, he used American football terminology in an interview with the BBC, describing a penalty as a "PK"—a penalty kick—and the match as a "roadgame," meaning it was played in the opposing team's stadium. Bradley was ridiculed for it on social media. One Twitter user wrote: "Bob Bradley really just called a penalty a 'PK' in his post-match interview. He should be sacked with immediate effect for that alone."
Bradley was taken aback by the response. "I understand that certain things maybe don't fly but I don't think those are big things, so, yes, I certainly was surprised," he says. Initially, Bradley tried to ignore stories in the infamously harsh British tabloids. "There's different levels of coverage of the Premier League. Obviously there's some very high-level coverage but there's also some places where headlines and certain people try to stir the pot. I think most of what came out against me was more in that side of the media, so I never got too offended by it. And, at the end of the day, I was too focused on the work I had."
But the attention on his nationality would have been hard to ignore. Less than two weeks after Bradley was appointed, Britain's Sky Sports' popular Saturday morning comedy talk show, Soccer AM, ran a new feature on a character named Brad Bobley. The foul-mouthed and aggressive American coach, played by one of the presenters wearing a skin-colored swimming cap—Bradley keeps his thinning hair very short—makes a mess of his European footballing terminology and struggles to get the names of his players right.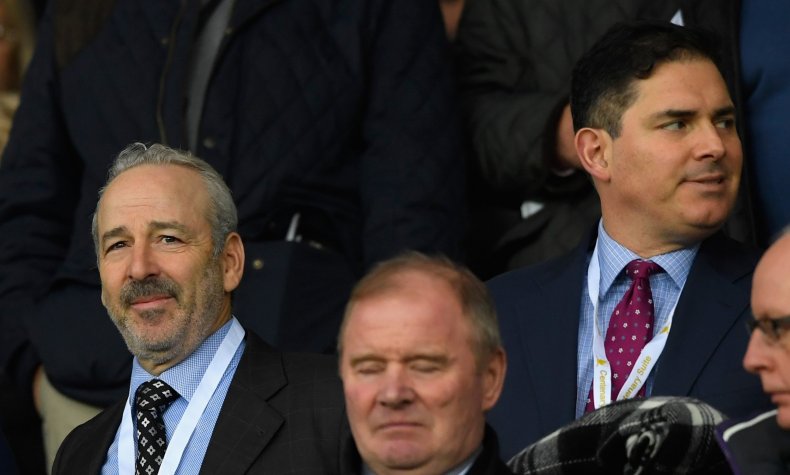 People who know Bradley say he was fired through no fault of his own. Kevin Payne, CEO of U.S. Club Soccer, who gave the American his first job in the MLS as assistant coach at D.C. United, attributed the criticism of Bradley to snobbery. "You have a very passionate supporter base that has been trained in recent years to have very, very little patience. And then you have a media that is pretty rabid in its approach to the analysis of a team's shortcomings," he says.
Payne, like so many of Bradley's former colleagues, speaks of the coach's great appetite to learn. In 2000, Bradley brought four members of his coaching staff on a seven-day trip to Spain's East Coast to visit FC Barcelona's famous La Masia academy. They studied training drills employed in the youth teams, analyzed Barcelona's impressive second team, and sat among the 90,000 fans at the Camp Nou stadium to watch the first-team of La Liga champions. They traveled to the home of Johan Cruyff, the Dutchman who won the Ballon d'Or three times during his career and led Barcelona to four successive La Liga titles and a European Cup as manager in the early '90s. In a private room of a neighborhood restaurant, Cruyff, Bradley and his team sipped wine, ate dinner and discussed football philosophies and tactics for three hours. Bradley has absolute respect for European football, even if that world ultimately showed him little affection.
One reason for the lack of connection between the American coach and his players at Swansea might have been his tendency to be brutally honest in a way many Europeans might find to be stereotypically American. He is perfectly willing to explain to players why they are not selected for his team. "The crazy thing about that is you need to be ready for the truth because he will tell you exactly how he feels and what he's thinking," says C.J. Brown, who played for Bradley at Chicago.
This frankness, Bradley has admitted, may have harmed him in Wales. "Maybe I would not have been quite as open," he told Sports Illustrated, when asked whether he would have done anything differently.
This may have been a particular liability in the Premier League, where players get paid much higher salaries than MLS players and often have an inflated sense of self-worth. Bradley hesitated to speak too directly, but when asked about whether he thought egos got in the way of the team fully supporting him he said: "One of the things I've always felt I've been able to do is to go into a situation and, little by little, try to establish an environment where we are all in something together," he says. "I was going about that the same way at Swansea…and in those moments you have many players who respond well, and...in some cases, if they sense that their status is down a little bit, then maybe they are not going to respond as well." (Swansea declined Newsweek's request to make players available for comment.)
Bradley now lives with the painful truth that his own status is down a little bit—the first American in English football's top tier flamed out, fast. But the same ambition that drove him from New Jersey to coaching a team in the world's most watched football league is unlikely to fade—he is now looking for a new job. "I don't go around thinking of myself as an American manager," he says. "I think of myself as a football manager." In Europe, however, Bradley found out that it's not necessarily what he thinks of himself that matters.