As pro-life Democrats, we were overjoyed by the Supreme Court's decision in Dobbs v. Jackson Women's Health Organization. The Justices voted 6-3 to uphold Mississippi's 15-week abortion ban and 5-4 to overrule Roe v. Wade and Planned Parenthood v. Casey, the disastrous and constitutionally bankrupt decisions that led to the killing of 63 million unborn children.
The reversal of Roe is a huge win that pro-lifers from across the political spectrum have been working toward for 50 years. Democrats for Life of America (DFLA) is thrilled that the Dobbs ruling will allow states to dramatically expand human rights for unborn children. But we recognize that our work is just beginning.
For decades, Democrats for Life has been warning that we must prepare for a post-Roe world and urgently calling for a stronger infrastructure to support pregnant people and their families. There is good news on that front. There are now some 3,000 pro-life pregnancy centers across the U.S., ready to provide counseling, emotional support, and financial assistance to those with unplanned pregnancies. More companies and state and local governments are providing paid family leave, more schools are coming up with innovative solutions to help pregnant and new moms continue their education, and more emphasis is being placed on protections for pregnant people in the workplace. Groups like Let them Live and Human Coalition provide practical, tangible support to thousands of abortion-minded women, helping them to choose life and pursue their own dreams. Our challenge now is to cut through the noise and focus on the needs of pregnant people and their families.
We have much more work to do, but the abortion lobby's stranglehold on the Democratic Party has steered it away from holistic approaches that would improve access to resources and help for parents, and toward a single, dehumanizing choice: abortion.
After a draft of the Dobbs opinion was leaked in early May, Democrats in Congress tried to pass the Women's Health Protection Act (WHPA), which would have gone further than Roe and prevented states from enacting even the most basic, common-sense measures to protect pregnant people and their children. This extreme bill was used to spread panic about the end of Roe, with proponents baselessly claiming that women would be denied life-saving treatments for ectopic pregnancies and miscarriages, which are not considered elective abortions.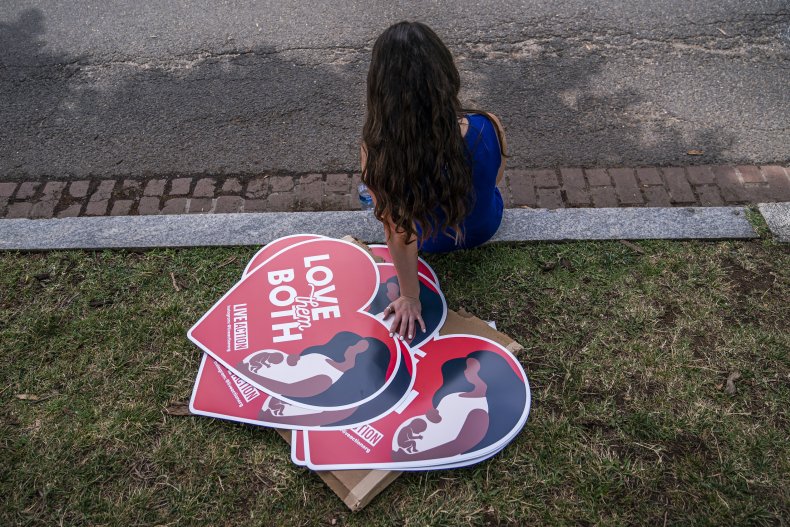 The truth is that Dobbs merely returns the question of abortion to the people and our elected representatives. Measures like the WHPA are packaged as women's empowerment, but in reality, such bills are nothing more than abortion extremism. Abortion extremism is unpopular and risks putting Democrats on the wrong side of history and social justice.
No matter how many times abortion supporters try to tell us otherwise, millions of pro-life Democrats across America know that violence against smaller, more vulnerable human beings can never be a progressive value. We will never achieve any kind of liberation by denying the humanity of our unborn daughters and sons. Treating children as objects or property perpetuates misogyny, racism, and inequality by perpetuating the peculiar notion that some humans are more human than others. Size, age, and level of development should never be criteria for the most fundamental human right: the right to life.
Just as we urge our fellow Democrats to reject the cult of abortion extremism, DFLA knows that this is no time for pro-lifers to rest on our laurels. The end of Roe is just one small step on the very long road toward a truly whole-life culture which respects the human dignity of pregnant people and unborn children in every circumstance. We cannot abandon the millions of young American women who are panicking over the Dobbs decision, fearing that an unplanned pregnancy would put their dreams and their futures in jeopardy. As abortions in the U.S. trend upward for the first time in three decades, it's critical to go beyond abortion law to create a robust social safety net to help American families thrive. Making abortion illegal is not enough; we must make this violence unimaginable.
Pro-life Democrats must lead the way in pushing for popular, pro-family reforms like paid parental leave, affordable health care and child care, a living wage, a permanently expanded child tax credit, and stronger protections against pregnancy discrimination. America is not currently set up for working families to succeed, and the end of legal abortion in roughly half of the country is a golden opportunity to enact holistic, life-affirming policies.
As Louisiana's pro-life Democratic governor John Bel Edwards said in a statement, "being pro-life means more than just being against abortion. It means providing the necessary resources and implementing policies that provide real options and not just lip service to the children, women, and families we are blessed to serve." The end of Roe isn't an end, but the beginning of a strong, bipartisan whole-life movement. The 63 million children killed since 1973 demand it of us.
Kristen Day is executive director of Democrats for Life of America. Sophie Trist has been a whole-life activist since her college days and now works on DFLA's Communications Committee and as a freelance staff writer for Rehumanize International.
The views expressed in this article are the writers' own.