'Endo What?': New Documentary Film Aims to Educate Women and the Medical Community About Endometriosis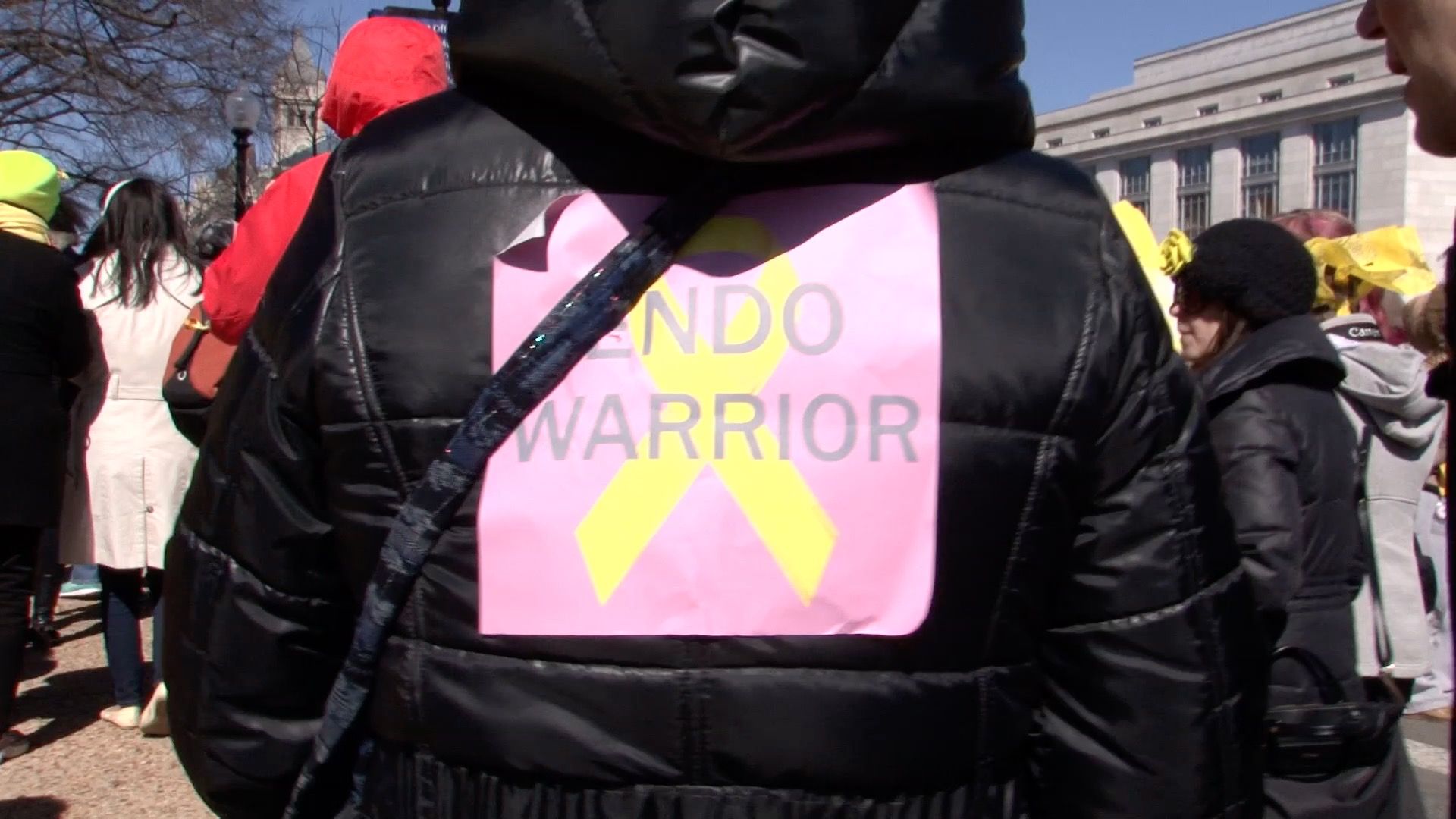 Shannon Cohn first had symptoms of endometriosis when she was 16, but she wasn't diagnosed until age 29. For more than a decade, she had MRIs, CAT scans, ultrasounds, blood work, endoscopies, colonoscopies, "you name it," she says, and saw doctors who told her the incapacitating pain she experienced was normal.
"I did this for years, thinking that maybe my pain tolerance just wasn't very high—that I was a wuss, basically," says Cohn, a lawyer turned filmmaker who directed and co-produced a new documentary film about the disease. "Millions of other women are basically told the same thing."
An estimated 176 million women worldwide and one in 10 women in the U.S. suffer from endometriosis, a disease in which tissue similar to the uterine lining grows outside the uterus—usually in the pelvic cavity but sometimes on the bladder, bowel, intestines, appendix and other parts of the body, according to the Endometriosis Foundation of America. It can cause pain, long periods, heavy menstruation, bowel and urinary disorders, nausea and vomiting, chronic fatigue, joint pain, pain during sex and infertility.
Despite the prevalence of endometriosis, it takes women an average of a decade to finally get an accurate diagnosis. "They're still regularly told that hysterectomy and pregnancy are cures and that pain is normal, or it's in their head," Cohn adds, comments that reflect misinformation (hysterectomy and pregnancy are not cures for endo) and minimize or dismiss women's pain.
After her second daughter was born, Cohn says, "[I] started thinking about how not much had changed since I first had symptoms over 20 years ago." She decided to tackle the disease with two documentaries, the first of which, titled Endo What?, had its New York City premiere last Wednesday and its London debut on Monday.
Endo What? aims to educate both women and the medical community about endometriosis. Cohn hopes it will serve as a basis of accurate knowledge that will dispel myths and clarify misinformation, allow for faster diagnoses and become a tool for women to take control of their health.
The documentary flits back and forth between women who live with the disease sharing snippets of their experiences and experts from various backgrounds—including gynecologists, surgeons, leaders of organizations such as the World Endometriosis Research Foundation and the Center for Endometriosis Care, a clinical psychologist and pain specialist, a professor of biological engineering and practitioners of Chinese medicine—explaining the disease, common myths, treatment options and more.
"I started thinking about all the things that I wish I had known at 16 years old," Cohn says. "If I had seen this film when I was 16 or 20 or even 25, I could have avoided years of pain and infertility," plus all the "tests and medical bills, just by seeing something for 50 minutes."
The film's producers—Cohn and her husband, Patricio Cohn, and Arix Zalace, who also served as the cinematographer and editor, respectively—raised more than $50,000 for the film through an Indiegogo campaign. Funded in December, the campaign was chosen as Indiewire's project of the month and came in second place for its project of the year contest.
The film's New York premiere came just one month after Girls creator and star Lena Dunham announced she would not be doing press for the show's fifth season because of a "rough patch" with her endometriosis. Lenny Letter, the weekly email newsletter Dunham launched last year with Jenni Konner, devoted a full issue to the disease in November 2015 that included an essay by Dunham and an interview with one of endo's most vocal advocates. Top Chef host, author and model Padma Lakshmi lived with endo for 23 years before her diagnosis and co-founded the Endometriosis Foundation of America.
Dunham and Lakshmi are not the only famous figures to speak up about their experiences with endometriosis. In the past, celebrities like Susan Sarandon, Cyndi Lauper and Julianne Hough have shared their diagnoses, and the stories are often accompanied by a flurry of media coverage. The attention can help raise awareness, but unfortunately, Cohn says, articles are often rife with inaccuracies. She points, for example, to a story on Dunham's recent announcement that was slammed on the film's Facebook page and garnered a response from the Center for Endometriosis Care.
Cohn says the most frequent mistakes she sees are saying that endometriosis is when tissue that lines the uterus grows outside of it (while the tissue is similar, it's not the same); equating hormonal treatment with treatment of the disease rather than a way to manage its symptoms; and offering hysterectomy as a cure.
In its post, the Center for Endometriosis Care called the notion that hysterectomy can be the only cure an "egregious statement" supporting an "outdated mindset." In the film, Marc Laufer, chief of gynecology at Boston Children's Hospital and a professor at Harvard Medical School, calls the suggestion "criminal." Removing the uterus does not usually remove all of the disease, and what's left behind will continue to cause problems, Cohn explains.
"I hate to say it, but if men were being suggested to be castrated as a treatment regularly we wouldn't be where we are with this disease," Cohn says. "We would have progressed further along with finding effective treatments and finding a cure."
But some barriers are still firmly in place. The true symptomatic profile of endometriosis isn't well taught, endo expert and adviser for the Endometriosis Research Center Nancy Petersen explains in the film, and the disease cannot be diagnosed via imaging or lab tests. The only way to definitively diagnose it is through surgery and biopsy.
But one of the underlying issues, Petersen, Cohn and others agree, is gender and "the taboo surrounding below-the-waist issues of women," Cohn says. The name of the film comes from the question so many asked her when she talked about her upcoming project, often followed by squeamishness or a change of subject.
"Let me tell you," Petersen has said in her advocacy work, "if 180 million men worldwide had unbearable pain during sex, bowel movements and exercise, and were offered as treatment feminizing hormones, surgical castration or pregnancy? It would be an international emergency to which we would transfer our combined defense budgets." As of the most recent allocation for fiscal year 2015, the National Institutes of Health recorded $10 million of funding for endometriosis.
A screening tour for the new documentary in the coming weeks includes stops in Glasgow, Scotland (March 23); Cardiff, Wales (March 24); Sydney (April 6); Auckland, Australia (April 9); Los Angeles (April 11); San Francisco (April 13); and Toronto (April 21). The film team has partnered with local organizations and experts to plan discussions following the screenings, and Cohn says she is in talks to bring Endo What? to an even wider audience in Africa, Asia and the Middle East. The Endo What? website is currently taking preorders for the March 31 release of its DVDs and digital downloads, and gives an option to purchase and donate copies of the film to a school or public library.
Endo What? is just the first step in a plan to educate and organize for change. After studying movements around other diseases, like AIDS, Cohn says she hopes to replicate some of the approaches she's seen in history by making patients experts in their disease who are organized and unafraid to make people in power feel uncomfortable. A second documentary film in the works, targeting a more mainstream audience, is intended to help implement these goals.
To be released sometime in 2017, Fighting in the Dark will follow the stories of five women, including a teenager looking for a diagnosis, a woman in her 30s trying to get pregnant and another woman fighting for care and searching for an excision expert.
"It's really about making people care about the disease," Cohn says, "because they start caring about the people."