School Strike in Cameroon Looks Set to Carry On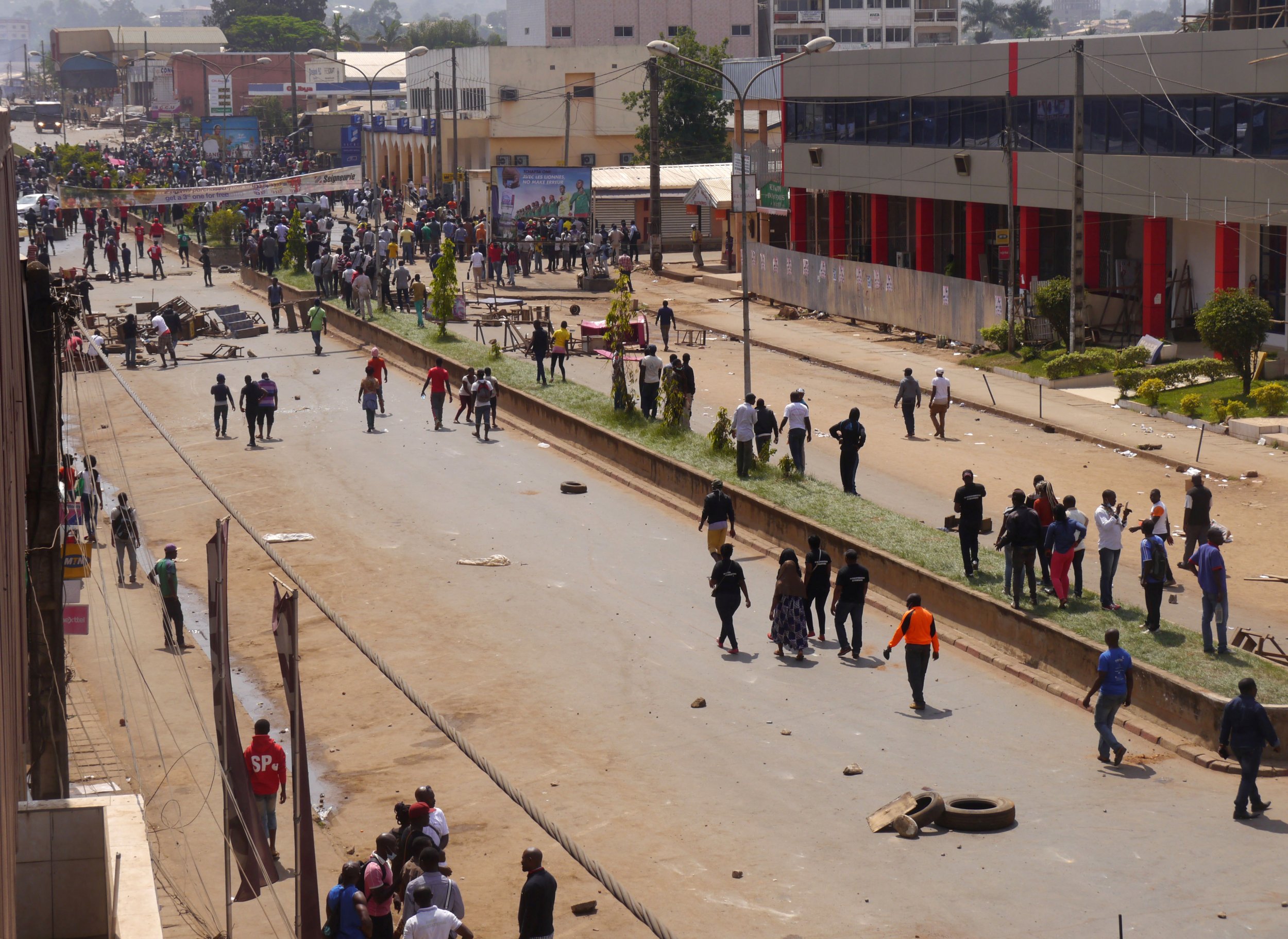 Teachers and students in Anglophone Cameroon have vowed to continue their strike over the use of the French language in schools, the secretary general of Cameroon Teachers' Trade Union has told Newsweek.
Wilfred Tassang made the remarks a day after Jackson Ngnie Kamga, President of the Cameroon Bar Association, said that lawyers—who had been striking alongside teachers over the use of French in courts—said they would end their strike in May if the government releases two colleagues currently detained.
Lawyers, teachers and students have been striking and protesting in the southwestern and northwestern English speaking provinces of Cameroon since October 2016. Among other concerns, they are protesting against the use of French in courts and schools and the employment of court workers who do not understand British common law.
Read more: Understanding Cameroon's Anglophone protests
"Teachers and students are not going to school," Tassang said. "As for teachers, we have never considered [stopping] and will not consider [it] until we have [the] restoration of our nation, which will happen soon."
Since protests began last year, some groups have taken to the streets demanding a return to a federal state system, the breakaway of the northwest and southwest provinces and the restoration of Southern Cameroons—also known as the Republic of Ambazonia—a British mandate during the colonial era.
Rights groups have condemned Cameroon for the way it has handled the protests, with rights groups calling on authorities to investigate the death of at least four demonstrators.
Earlier this year, the government blocked internet connection in English-speaking areas. The move, has forced residents to travel to French-speaking regions where they can use internet. The U.N. has called on the government to lift the ban.
Cameroon has denied allegations of excessive force by the military and police to quell protests and has rejected calls for a referendum on a possible return to a federal system.