'Enraged' Donald Trump May Fire 'Not Loyal' Intel Chief Daniel Coats, White House Officials Fear: Report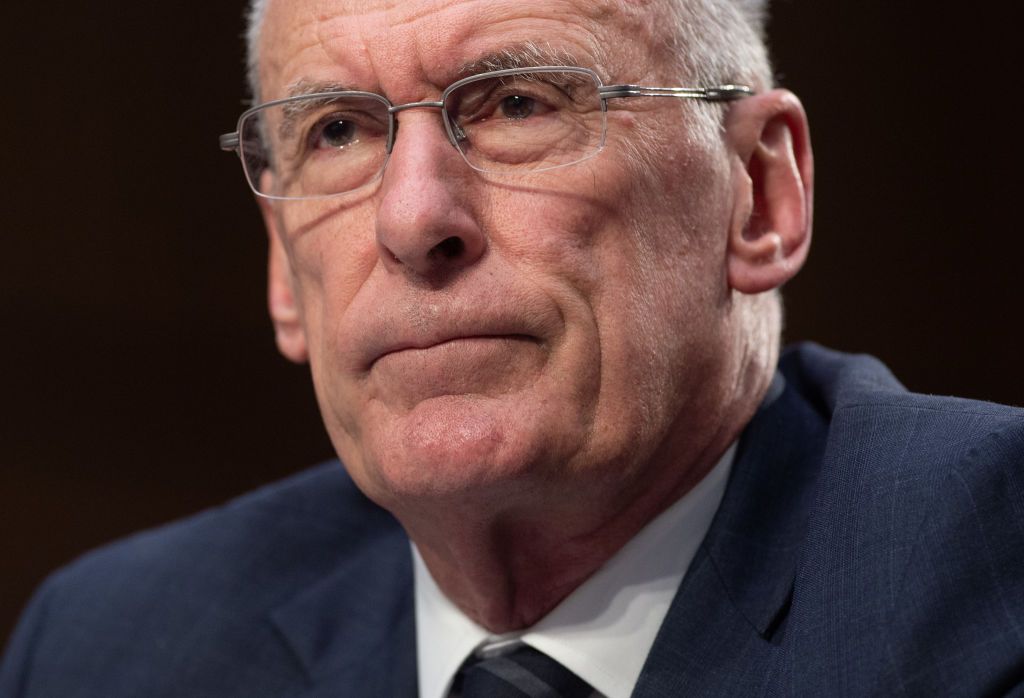 President Donald Trump may be on the verge of firing Director of National Intelligence Daniel Coats, according to Washington sources, indicating his deep displeasure with a perceived lack of loyalty displayed by the intelligence chief.
One White House adviser told The Washington Post, speaking on the condition of anonymity, that Trump remained "enraged" by Coats's congressional testimony in January. The adviser said the president believed the intelligence director had undercut his authority by sharing assessments on Iran, North Korea and the Islamic State militant group (ISIS) that seemed to contradict positions voiced by the president.
While Trump had appeared to put the episode behind him, at least publicly, the adviser said Trump had told him in private that Coats was "not loyal" and "not on the team." The president has been sounding out his confidants over who should replace Coats, another insider said.
Trump has reportedly complained repeatedly about Coats's public statements to the extent that those inside the intelligence director's headquarters in Virginia believe it is only a matter of time before he is shown the door.
"This has been a tense relationship for a long time," one former official, who had spoken with former colleagues said, on condition of anonymity. "Most people don't think it's happening tomorrow. But, yes, they think it's just a matter of time."
Coats, a former U.S. senator from Indiana who also served as ambassador to Germany under President George W. Bush, has been viewed as an ally of Mike Pompeo, Trump's trusted adviser first as CIA director now secretary of state.
While Coats was widely viewed by those in the intelligence community as a caretaker director, he has found himself at odds with the president. "A lot of people felt that Coats was going to do this for a while and then go do what he was about to do when he took on the job, which is retire and spend time with his grandkids," the former official said.
Last July, while on stage at the Aspen Security Forum, Coats shared his surprise at Russian President Vladimir Putin being invited to the White House, describing the meeting as "special." His response to the news, tweeted by Trump, was met with laughter by the audience.
In the same interview, Coats questioned the wisdom of Trump's private meeting with Putin in Helsinki. Trump was infuriated by the exchange with NBC's Andrea Mitchell. Two days later, Coats apologized for his "awkward" response to Putin's invitation.