Two Hospitalized After Ted Cruz's Houston Campaign Office Received Envelope With White Powder
Texas Senator Ted Cruz's Houston campaign office received a mailed envelope containing a "powdery substance" on Tuesday, leading to an emergency response and two hospitalizations.
At 9:56 a.m. local time, the Houston Fire Department tweeted that "two people were taken to the hospital after apparently being exposed to white powdery substance in an office building at 3200 SW Fwy. The 9th floor of the Phoenix Tower has been evacuated as HFD HazMat is responding to the scene working to determine the nature of the substance."
Less than an hour later, after investigating the substance, the fire department posted the "evacuation order has been lifted for the office building at 3200 SW Fwy. All tests were negative for any hazardous substance."
A campaign worker described the event to Newsweek shortly before the fire department's second tweet, which came at 10:41 a.m. local time. "A piece of mail with [a] powdery substance was addressed to the campaign headquarters. Authorities were alerted and are on the scene," Emily Miller told Newsweek.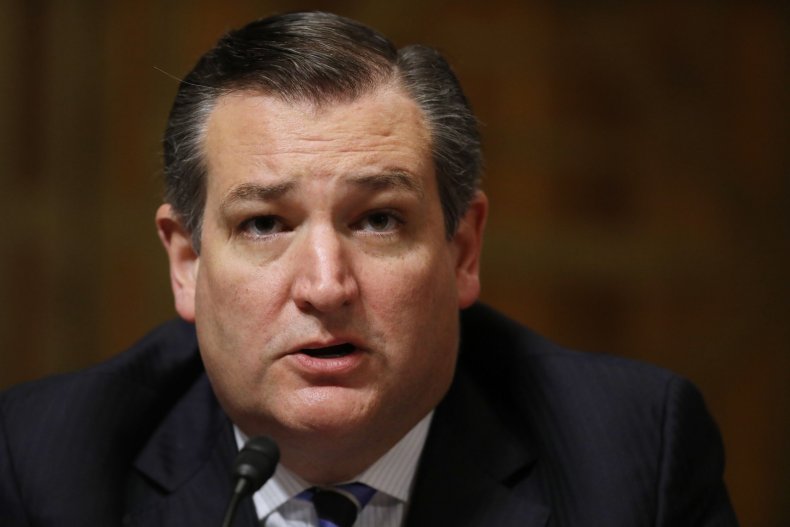 On Monday, federal authorities seized two suspicious envelopes sent to the Pentagon mail facility, which is completely separate from the Defense Department's iconic building, Newsweek reported.
FBI Washington Field public affairs specialist Kadia Koroma would not confirm to Newsweek whether either envelope contained a toxic substance, but The Military Times said that both envelopes were thought to have contained ricin.
"All USPS mail received at the Pentagon mail screening facility yesterday is currently under quarantine and poses no threat to Pentagon personnel," Pentagon spokesman Army Colonel Rob Manning told The Military Times.
Eric Trump said in August that all his family members have been mailed white powder. "I've been threatened," Trump said while speaking to Fox News's Sean Hannity. "Our family's been threatened. All of us. We've all had white powder show up at our house."
Vanessa Trump, who is married to Donald Trump Jr., went to the hospital in February after opening an envelope with white powder, according to The Hill.
A disparaging letter accompanied the powder, which was determined to be harmless. "You are an awful, awful person, I am surprised that your father lets you speak on TV. You make the family idiot, Eric, look smart," said the note, which The Washington Post reported was addressed to Donald trump Jr. "This is the reason why people hate you, so you are getting what you deserve. So shut the f*** up."