White Powder Has Been Mailed to Every Member of the Donald Trump's Family According to Eric Trump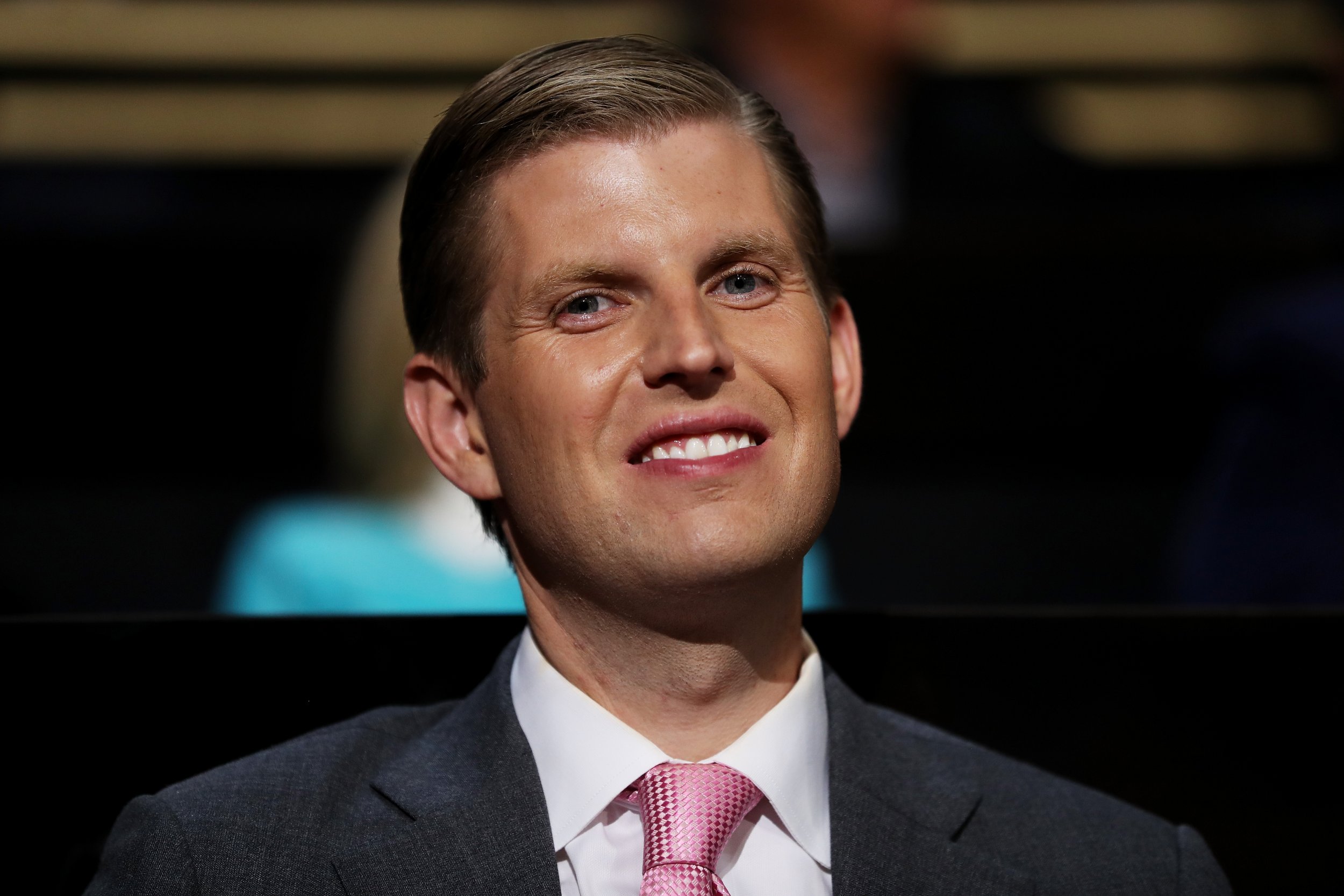 President Donald Trump's son Eric has claimed every member of his immediate family has see white powder mailed to their homes.
Speaking to Fox News's Sean Hannity, Eric Trump made the claim while denouncing media coverage of his father and the rest of his family as "hypocrisy unlike anything you can ever imagine."
"You have them attacking Baron, you have them attacking Tiffany, you have them attacking our entire family," he adds.
"You have them out there spewing garbage every single day on CNN and all these other networks about my father.
"They spew nonsense all day, then little Jimmy Acosta get belittled at a rally then all of a sudden…it's really incredible."
When asked by Hannity whether his family has ever been threatened, Eric Trump adds: "I've been threatened, our family's been threatened. All of us.
"We've all had white powder show up at our house…there's no moral outrage about that."
Eric Trump, who runs the Trump Organization along with his older brother Donald Trump Jr, did not specify further about the alleged incidents.
In February, Vanessa Trump, the estranged wife of president's eldest son, was taken to hospital as a precaution after she opened an envelope containing white powder addressed to Trump Jr. The white substance was later ruled non-hazardous.
Daniel Frisiello, 24, has been charged with five counts of mailing a threat to injure the person of another and five counts of false information and hoaxes in relation to the letter sent to the Trumps, as well as four other incidents.
"You are an awful, awful person, I am surprised that your father lets you speak on TV," the letter said. "You make the family idiot, Eric, look smart. This is the reason why people hate you, so you are getting what you deserve. So shut the fuck UP!"
"Beyond terrifying the victims, these incidents caused law enforcement agencies around the country to spend time and money deploying emergency response units," United States Attorney for the District of Massachusetts Andrew E. Lelling said at the time.
"Thankfully, the white powder in these letters was inert and no one was harmed. This does not change the fact that the defendant allegedly used the internet, the U.S. Mail, and popular fears of biological weapons to threaten and frighten people who did not share his views, and that is something we will prosecuted accordingly."
Trump Tower was also sent non-harmful white powder on two occasions during the 2016 presidential campaign.