GTA V Could Be Free This Week on The Epic Games Store
Last Thursday, Epic Games announced that the latest game in its weekly giveaway would remain a mystery, until today. And there are rumors circulating that the mystery game could be Grand Theft Auto 5, or GTA V.
Epic Games has been giving away a game or two, sometimes three, for free each week on Thursday at 11 a.m. ET, when it announces which game or game will be free the following week.
Newsweek has been tracking the full list of games free on the Epic Games store and reported that on May 7, only a "mystery game" would be released the following week, on May 14.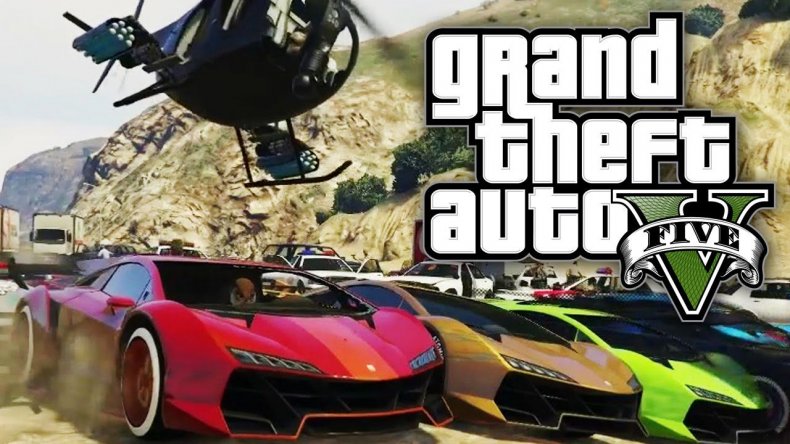 But according to Game Pressure, a source told them that the mystery game was GTA V. The anonymous, but "very-well informed" source, told the website that the free edition of GTA V will be released as a Premium Edition, with access to Grand Theft Auto Online, and additional content.
Additionally, it looks as though Epic Games accidentally shared an ad on Twitter, revealing GTA V to be the mystery game. A Twitter user took a screen recording of the ad before it was deleted and shared it online.
The video showed the Epic Games store vault opening to reveal a trailer for GTA V, captioned, "free on PC until May 21, only at the Epic Games store. Yours to keep forever."
As of February 2020, GTA V had sold more than 120 million copies, with 10 million copies sold since May 2019. But perhaps Rockstar is willing to give the game away for free as they make money from GTA Online too. With more people downloading GTA V for free, there is the potential for more online customers.
There are also rumors circulating online about a GTA VI game and GTA V becoming available for free could suggest the franchise is moving on.
Other gamers are guessing the mystery game could be Watch Dogs 2, as the promotional poster reflects the game's logo.
Just after announcing the mystery game last week, Epic Games store shared a poster on Twitter with three emojis, of eyes, a thinking face, and a key, following the tweet up with: "Hmm. I could have sworn that I saw the key somewhere around here..."
The mystery game will be revealed and available to download today, May 14, at 11 a.m. ET. To claim your free game, log in to your Epic Games account and click the "get" button on the free game. Once you have downloaded the game, it is yours to keep forever.