Jean-Luc Brunel, a former French modeling agent who was charged with raping minors and facing an investigation for allegedly trafficking underage girls for disgraced financier Jeffrey Epstein, has been found dead in his Paris jail cell.
The 75-year-old was found hanging with bedsheets in his cell at La Santé prison around 1:30 a.m. local time on Saturday, the Paris prosecutor's office confirmed in media reports. An investigation has been opened into the exact cause of death, but early reports indicate he died by suicide.
Brunel, a long-time associate of Epstein, was charged in 2020 for the rape and sexual harassment of minors over the age of 15 and was placed in pre-trial detention. At his time of death, Brunel had also been facing an investigation into claims that he scouted underage girls as part of Epstein's widespread sexual abuse and exploitation ring.
His death comes just days after another significant development unfolded in the Epstein scandal. Earlier this week, Prince Andrew agreed to settle an estimated $10 million lawsuit brought by Virginia Roberts Giuffre, who accused the British royal of raping her when she was a 17-year-old trafficking victim of Epstein.
Giuffre had also accused Epstein of sexually trafficking her to Brunel "on numerous occasions," according to court documents. She alleged that Brunel would offer modeling jobs to underage European girls and take them to the U.S. to be "farmed out" to Epstein and his associates.
"My assumption was that Jean-Luc Brunel got the girls from Eastern Europe (as he procured many young foreign girls for Epstein)," Giuffre first testified in 2015. She later added that Epstein once bragged to her that he had slept with more than 1,000 "of Brunel's girls," according to The Guardian.
Brunel has also been accused of sexual assault and rape by several other high-profile models. However, along with Prince Andrew, he has maintained his innocence and denied have any illegal involvement with Epstein.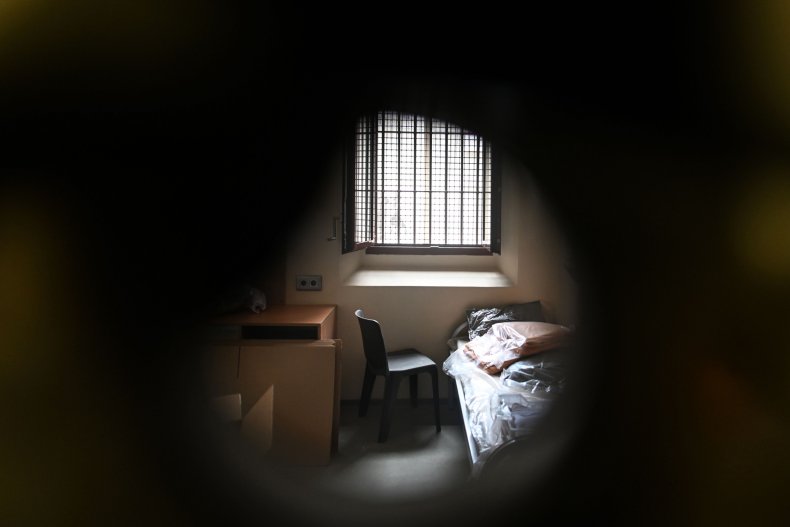 On Saturday, lawyers for Brunel said that his apparent suicide was "not guided by guilt but by a deep sense of injustice."
"[Brunel's] distress was the one of a 75-year-old man who was destroyed by the judicial-media lynching and we should question it. Our client firmly asserted he never abused any women. He made multiple efforts to prove it," they told reporters.
Giuffre, who's testimonies helped keep Brunel in detention, also commented on the 75-year-old's death.
"The suicide of Jean Luc Brunel, who abused me and countless girls and young women, ends another chapter. I am disappointed that I was not able to face him in a final trial and hold him accountable for his actions, but gratified that I was able to face him in person last year in Paris, to keep him in prison," she said in a statement issued though her lawyer, Sigrid McCawley.
Epstein was similarly found dead in his prison cell in New York City on August 10, 2019, while he was awaiting trial for federal sex trafficking and numerous allegations of sexual abuse. His death was determined by a medical examiner to be suicide by hanging.