ERCOT Power Outage Map, Updates as Over 600,000 in Texas Without Power
Around 640,000 energy customers in Texas are still facing power outages. The Electric Reliability Council of Texas (ERCOT) says it is making progress in the matter, restoring power to around 1.6 million households yesterday.
ERCOT President and CEO Bill Magness said in a statement released on Wednesday: "We are working around the clock to restore power to Texan. We made progress today, but it will not be good enough until every person has their power back."
ERCOT Senior Director of System Operations Dan Woodfin added: "We're at a point in the restoration where we're going to keep energizing circuits as fast as we safely can until we run out of available generation. We hope to make significant progress overnight."
Energy companies including American Electric Power Texas, Austin Energy, CenterPoint Energy, Oncor, and Pedernales Electric Cooperative are still facing outages, with thousands of customers still without power.
American Electric Power Texas
More than 150,000 American Electric Power Texas (AEP Texas) customers are without power. The worst-affected counties are Cameron, Hidalgo, Nueces, Webb, and Val Verde.
On Wednesday evening, AEP Texas said in a statement that it had restored electric service to around 125,000 customers, and: "AEP Texas remains focused on restoring power to customers who have been without power for the longest.
"There is limited flexibility on where power can be redirected, but restoration to those who have been impacted the longest is the top priority."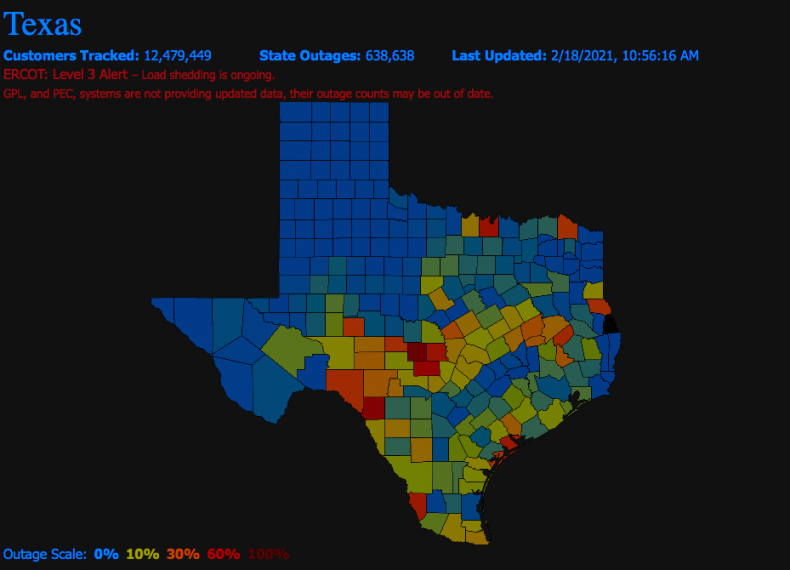 Austin Energy
Around 96,000 Austin Energy customers are without power. More than 85,000 of these outages are in Travis County, with around 8,000 outages in Williamson County.
Austin Energy said on Twitter that it is not currently conducting rotating outages, but circuits could be rotated at ERCOT's request depending on the demand overnight, and that rotations may leave customers without energy for around 10 minutes.
Like AEP Texas, Austin Energy is prioritizing restoring the energy for customers who have been without power for the longest.
CenterPoint Energy
Around 127,000 CenterPoint Energy customers are experiencing power outages. Brazoria and Harris counties each have around 32,000 outages, while Fort Bend and Wharton each have around 14,000.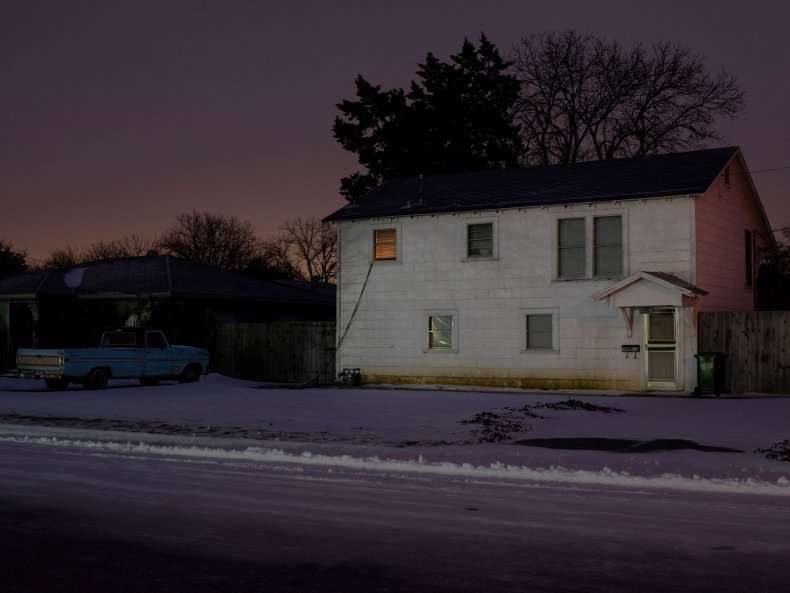 In a statement released on Wednesday, CenterPoint Energy urged its customers to conserve energy, and Kenny Mercado, CenterPoint Energy's executive vice president, electric utility, said: "This is an unprecedented situation for our communities in that the demand for electric and natural gas reached record levels simultaneously. We are ready to restore service to our customers.
"Introducing this demand too rapidly could result in additional service interruptions and safety risks for both electric and natural gas customers."
Oncor
Approximately 130,000 Oncor customers do not have power. Around 32,000 outages are located in Tarrant County, 17,000 in Dallas County, 15,000 in Bell County, and 10,000 in Williamson County.
Oncor is asking its customers to conserve energy once it has been restored by turning off lights, unplugging non-essential appliances, turning down thermostats, and avoiding the use of large appliances.
Pedernales Electric Cooperative
Nearly 45,000 Pedernales Electric Cooperative customers are without power. More than 15,000 outages are in Williamson County and around 11,000 outages are in Hays County.
On Wednesday, Pedernales said that its customers will experience service interruptions for around an hour and a half every three hours and that it expects the outages to continue through Thursday afternoon.
This graph from Statista demonstrates how Texas generates its electricity.