ERCOT Removes Names of Board Members from Site Following Death Threats Over Texas Outages
The names, bios and photos of the Electric Reliability Council of Texas (ERCOT) board members have been taken off their website after allegedly receiving death threats amid the continuing blackouts in the state.
A spokesperson for the operator of Texas' power grid confirmed to ABC 13 that the board and senior leaders were getting threats as millions remain without power.
ERCOT's decision to remove the names from the website arrives as it was revealed that at least one third of its Board of Directors do not even live in Texas, with some even living thousands of miles away.
Republican state rep. Jeff Leach said that the threats against the board members are "wrong and should be reported to law enforcement," but their names should not have been hidden from the public at such a critical time.
"To intentionally hide the names of the individuals who are charged with making decisions on our behalf is wrong and misguided and possibly unlawful," Leach told WFAA.
Leach added he was "totally shocked" to hear a third of the ERCOT Board of Directors lived outside Texas in places such as Michigan and Toronto, Canada.
ERCOT's CEO Bill Magness said having board members not living in Texas would not have altered how the company operated amid the severe winter conditions and dismissed calls for prohibiting non-Texans from becoming board members from now on.
"I think if folks want to look at how ERCOT is run, and who runs it, that is obviously part of the investigation of what we're doing in the future," Magness told WFAA.
"You know all those things are on the table. But I think there was no impact of the chair or the ERCOT board member directors on the weather or on the decisions we had to make to avoid a catastrophic black out."
Governor Greg Abbott has called for an investigation into ERCOT, who he criticized as being "anything but reliable" over the past few days.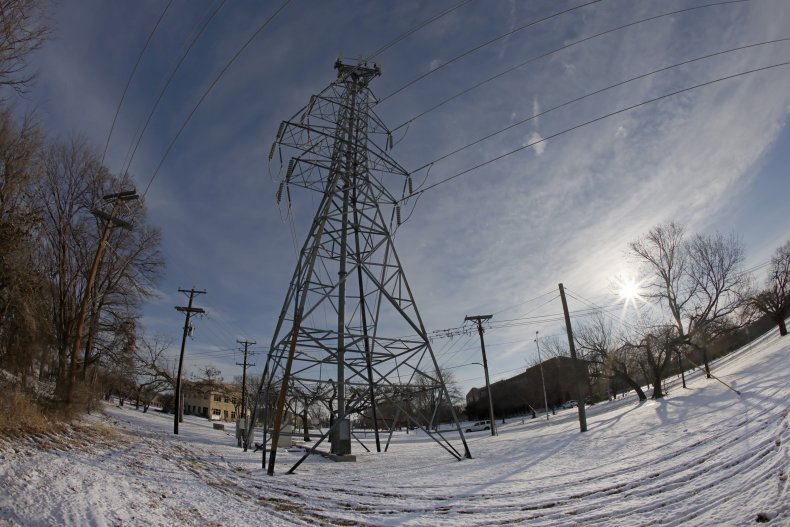 Giving an update on February 17, ERCOT said they have been able to restore approximately 8,000 MW, which is the equivalent of around 1.6 million households.
"We are working around the clock to restore power to Texans," Magness said in a statement. "We made progress today, but it will not be good enough until every person has their power back.
"We're at a point in the restoration where we're going to keep energizing circuits as fast as we safely can until we run out of available generation," added ERCOT Senior Director of System Operations Dan Woodfin. "We hope to make significant progress overnight."
ERCOT have been contacted for further comment.
This graphic, provided by Statista, shows how Texas generates its electricity.