ERCOT Will Restore Board of Directors' Names to Website After Death Threats Prompted Their Removal
The contact information for senior leadership at Electric Reliability Council of Texas (ERCOT) will be restored on its website, following the backlash towards the power provider's response to the power outages in the Lone Star State caused by a major winter storm.
ERCOT CEO Bill Mangess said at a press conference Thursday morning that the contact list for the nonprofit council's board of directors would be back up next week.
"On reflection, we figured that information ought to be up there," Mangess said. "It was a security, safety idea, but I think as people observed, that's public information that has been on the website in the past. We think it makes sense to go ahead and get that back out there."
The link to the list of directors was initially taken down for "security" issues, after they reportedly received death threats amid ongoing blackouts that have left millions of Texas residents in freezing temperatures without power. Frustrated residents have taken refuge in their cars, and some have been killed trying to keep warm without power in rare below-zero temperatures.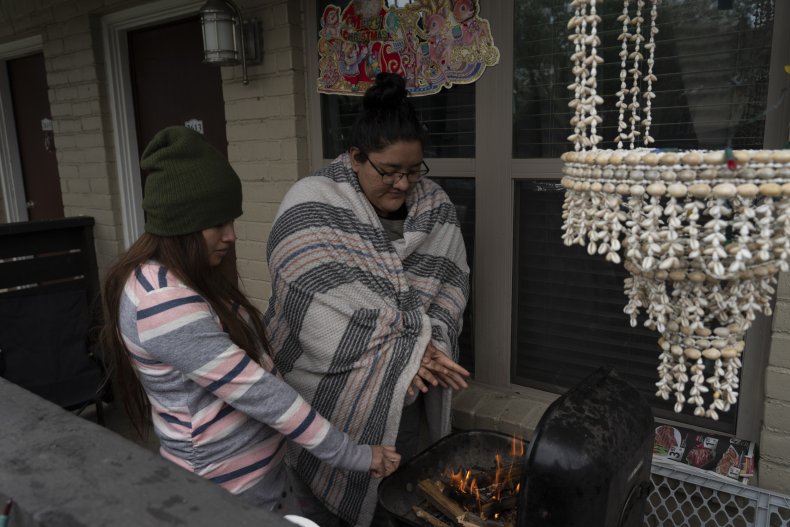 The chief executive's comment comes as contact information on the website revealed that one-third of ERCOT's senior leadership do not even live in Texas, which prompted criticism from state lawmakers about transparency. According to ERCOT's website, the board consists of 16 members who are "unaffiliated with the power industry."
ERCOT provides electric power to more than 26 million Texans.
"To intentionally hide the names of the individuals who are charged with making decisions on our behalf is wrong and misguided and possibly unlawful," Republican State Representative Jeff Leach said to WFAA.
Mangess said the fact some senior leaders live outside of Texas did not prohibit council's response operations during the severe winter storm. He dismissed demands to prohibit non-Texas residents from serving on a Texas company's board.
Texas Governor Greg Abbott has also criticized ERCOT, describing the council in a press release last week as "anything but reliable." He has also called for the senior leadership to step down following the prolonged outages.
"There seemed to be a lack of preparation, and making sure we did have access to back-up power in the event that the power generators were incapable of generating power, but all that aside .... they should be providing greater transparency," Abbott said on Tuesday to ABC13. "They are a public entity. They deserve to tell you, as well as government leaders, exactly what is going and what is not going on and they are not stepping up and providing that level of transparency."
Mangess replied to the idea of changing the board of directors, and said that the administration of the ERCOT's leadership is determined by the Texas state legislature.
"I think if there's dissatisfaction with how ERCOT's board governance process works, it sounds like that will be part of the review that comes after we get the number one priority of getting people's lights back on," Mangess said. "After that's done, we welcome that discussion...The composition of our board is defined in statute, and if the legislature thinks that needs to change, then that's certainly something we'll follow."
As of Wednesday, no one on ERCOT's board of directors has resigned, a spokesperson for the company confirmed to ABC 13.
Texas Attorney General Ken Paxton announced on Thursday he would "use the scope of my full constitutional powers" to investigate the role of ERCOOT in the "mishandling" of the extreme winter storm.
ERCOT replied to Newsweek's request to comment with a link to Thursday's press conference, but did not provide a comment regarding the board of directors.