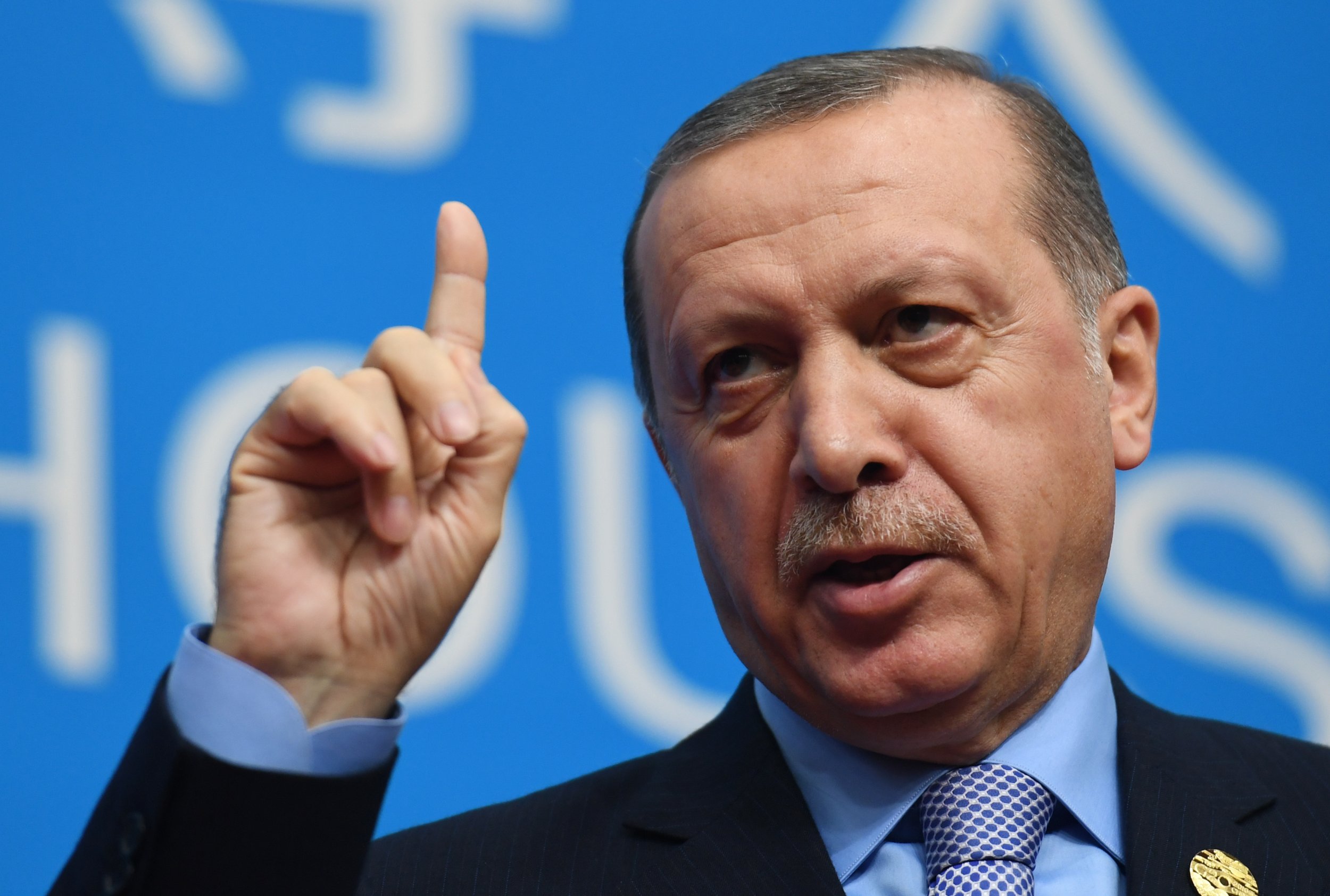 Syrian rebels backed by Turkey are to make a new push to capture the Islamic State militant group (ISIS) stronghold of al-Bab in northern Syria, Turkey's President Recep Tayyip Erdogan confirmed on Monday.
Last month, Turkey launched "Euphrates Shield," an operation to recapture the northern Syrian town of Jarablus, clear ISIS militants from the region and slow Syrian Kurdish advances. It came in response to an ISIS-claimed suicide bombing on a Kurdish wedding in the southern Turkish city of Gaziantep.
It involved Syrian Arabs and Turkmen joining forces and, backed by Turkish soldiers and tanks, they recaptured Jarablus within a day.
Erdogan said that Syrian opposition forces would now advance to al-Bab to expand Turkey's safe zone and clear the region on its border of any ISIS threat. He added that the advance would last until the area was no longer a threat to Turkey.
"Jarablus and al-Rai have been cleansed, now we are moving towards al-Bab. We will go there and stop (ISIS) from being a threat to us," he stated.
"As part of the Euphrates Shield operation, an area of 900 square kilometers has been cleared of terror so far. This area is pushing south," Erdogan continued.
"We may extend this area to 5,000 square kilometers as part of a safe zone."
Turkey also entered northern Syria because of concerns that Kurdish forces, backed by the U.S.-led coalition, would themselves advance on Al-Bab. Ankara pressured Washington to pull the Kurdish forces, consisting of the YPG militia, west of the Euphrates after they helped to liberate the Syrian town of Manbij from ISIS.
Turkey fears Kurdish intentions along its southern border, where they seek to create an autonomous state. Ankara argues that the Syrian Kurds have close links to the Kurdistan Workers' Party (PKK), a group that is outlawed in Turkey and has regularly targeted Turkish troops and authorities since a fragile two-year ceasefire collapsed in July 2015.