Recep Tayyip Erdogan Open to Turkey Joining Russia and China-led Bloc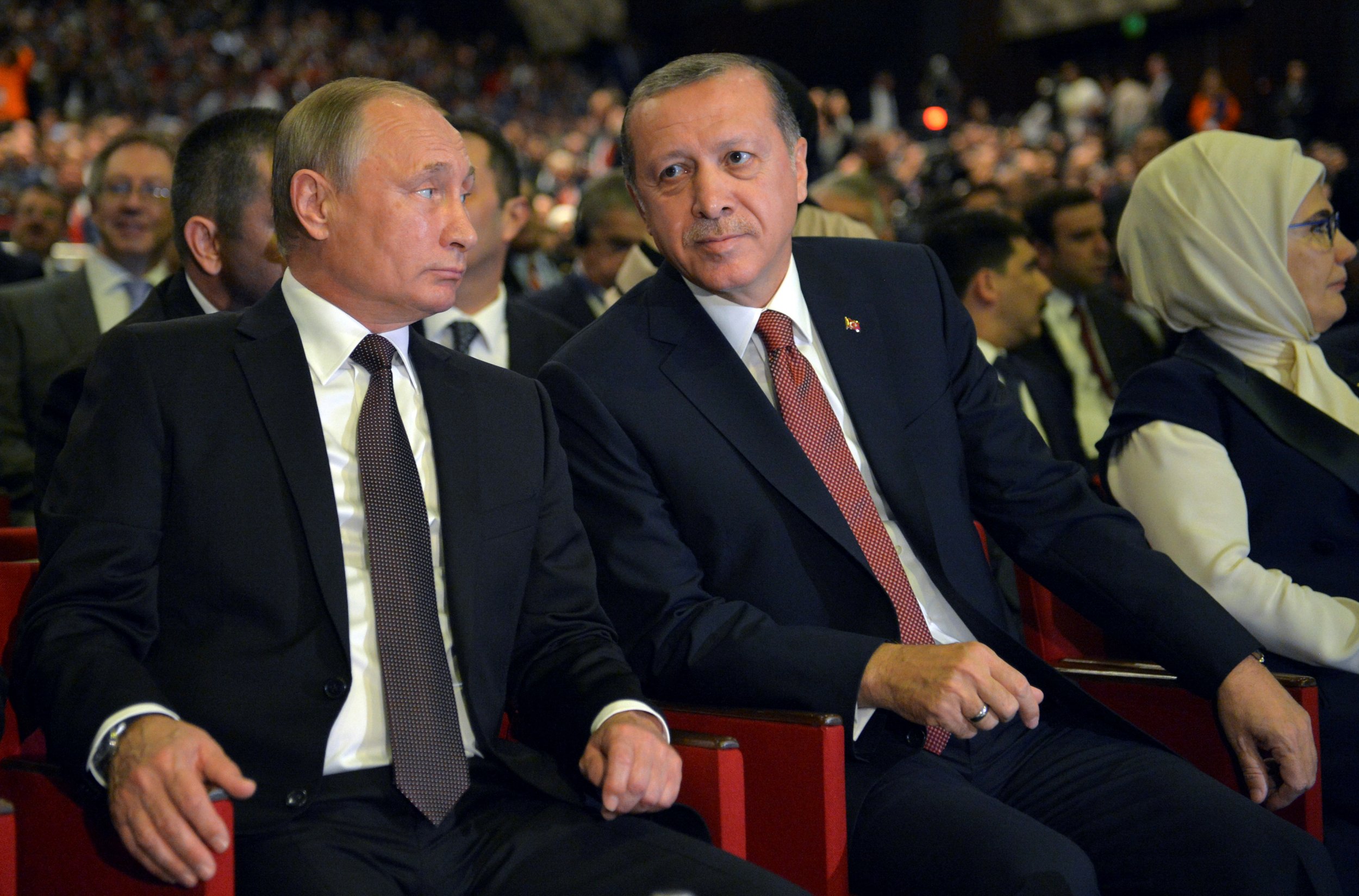 Turkey's President Recep Tayyip Erdogan has said his country should not be "fixated" with joining the EU and hinted it may seek to join an organization led by Russia and China, Turkish newspaper Hurriyet has reported.
"Turkey should first of all feel relaxed about the EU and not be fixated," Erdogan told reporters on the presidential plane returning from Uzbekistan on Sunday. "Some may criticize me but I express my opinion. For example, I have said 'Why shouldn't Turkey be in the Shanghai Five?'" he said, referring to the Shanghai Cooperation Organization (SCO).
The SCO is an economic and security bloc formed by Russia, China, Kazakhstan, Kyrgyzstan and Tajikistan.
"[The SCO] was established by five members, but then countries such as Uzbekistan, Pakistan and India also got involved," Erdogan said, referring to newer and prospective states. "Turkey being a part of the Shanghai 5 will allow it to act more freely."
Turkey has long expressed a desire to join the EU, formally applying in 1987 and opening talks in 2005. Recent sticking points between the EU and Turkey include the strategy of handling the huge influx of asylum seekers from the Middle East, through Turkey, into Europe, and criticism of Erdogan's crackdown on opposition and civil liberties.
Erdogan has sought to project a closer relationship with Russia, despite Turkey also being a formal U.S. military ally as a member of NATO.