Erdogan: Strip PKK Supporters of Turkish Citizenship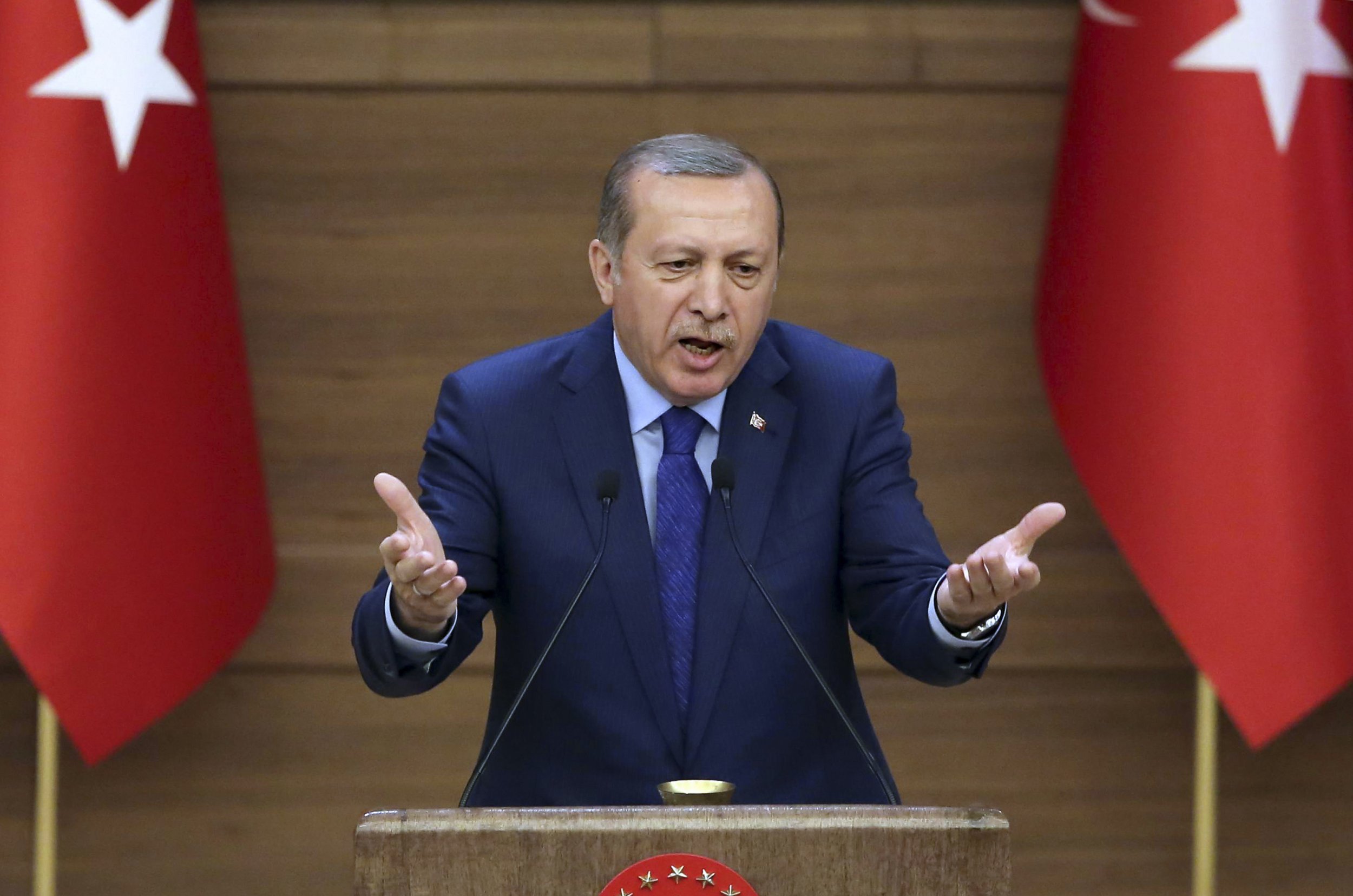 Turkey President Tayyip Recep Erdogan on Tuesday proposed stripping the citizenship of supporters of the outlawed Kurdistan Workers' Party (PKK) as the conflict between the group and the country's authorities rages on.
"Perhaps we are dying one by one, but at least we are killing them in their tens, twenties and thirties. This is continuing like that. To prevent them from doing harm we must take all measures, including stripping supporters of the terrorist organization of their citizenship," Erdogan said in a speech to lawyers in Ankara on Tuesday.
"These people don't deserve to be our citizens. We are not obliged to carry anyone engaged in the betrayal of their state and their people."
The comments came a day after Erdogan ruled out new peace talks with the group designated as an extremist organization by Turkey, the EU and the U.S. In his speech on Tuesday, he said that "this state has nothing to discuss with terrorists. That business is over."
He also argued for pro-Kurdish politicians to have their immunity from prosecution stripped, calling for the Turkish parliament to "immediately" act. Turkey's ruling Justice and Development Party (AKP) has accused the pro-Kurdish HDP party of holding close links to the PKK and supporting extremist attacks against Turkish authorities.
He also reiterated his criticism of academics and journalists for supporting the PKK and opposing Turkey's military operation against the group in southeastern Turkey, in which activists said Turkish forces killed hundreds of civilians in an operation that Ankara said had ceased in February.
"Supporters [of terror] who pose as academics, spies who identify themselves as journalists, an activist disguised as a politician… are no different from the terrorists who throw bombs," Erdogan said.
The conflict between the PKK and Turkish authorities has left almost 40,000 dead since 1984. Until July 2015, a ceasefire had been observed between the two sides since the end of October 2012 at the behest of imprisoned PKK leader Abdullah Ocalan.
Since the collapse of the ceasefire, the group's members have conducted attacks against Turkish authorities in majority-Kurdish regions in southeast Turkey, while its affiliate, the Kurdistan Freedom Falcons, also known as TAK, has claimed responsibility for two bomb blasts in the Turkish capital Ankara in recent months.