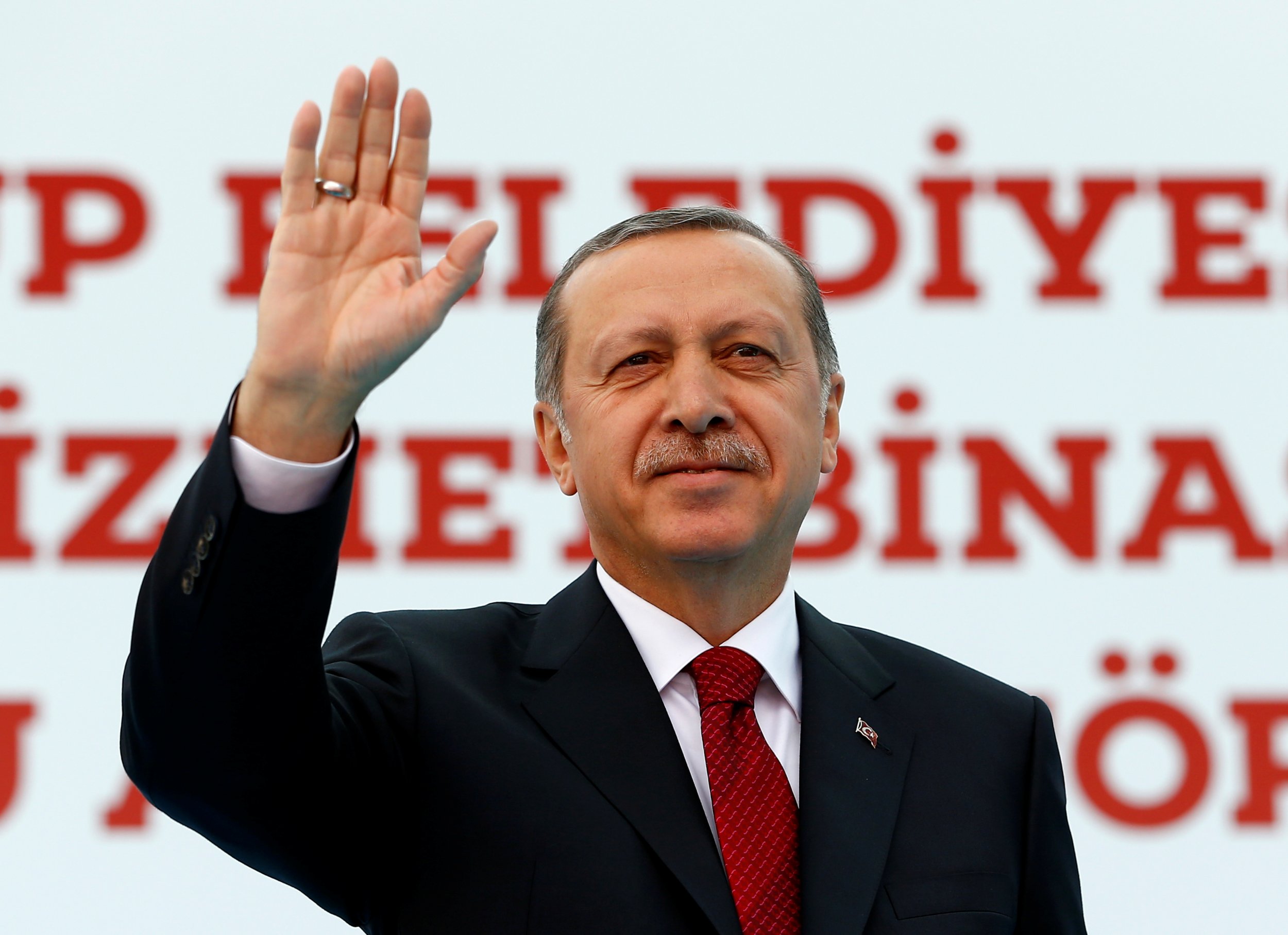 Turkey has been left to fight ISIS on its own within its borders as the U.S.-led coalition focuses its efforts against the Islamic militant group in Syria and Iraq, Turkish President Recep Tayyip Erdogan said on Sunday.
ISIS has carried out a series of deadly bomb attacks in the country's major cities, such as Istanbul and Ankara, and rocket attacks on Turkish towns, such as Kilis, near the Syrian border.
Erdogan said that the NATO member needed more assistance from the coalition to defend its border.
"They have left us alone in our struggle against this organization which is shedding our blood both through suicide bombings and by attacks on Kilis," he said, speaking at an Istanbul film competition.
"In Syria, none of those who say they are fighting Daesh [an Arabic acronym for ISIS] have suffered the kind of losses that we have, nor paid such a heavy price as us."
The Turkish air force has carried out airstrikes against ISIS since last summer and has permitted the U.S. military to launch its jets from the southern Incirlik air base for strikes against the group's strongholds in Syria.
In recent weeks, ISIS rocket fire has killed some 20 people and wounded 70 more in Kilis, which lies approximately 37 miles north of Aleppo, where Syrian rebels are battling the forces of Syrian President Bashar al-Assad and the allied forces of Russia and Iran.
Turkey responded by shelling and killing 55 ISIS militants in northern Syria on Saturday. The Turkish government had been subject to international criticism for failing to prevent thousands of foreign jihadis entering Syria through its porous border after the rise of ISIS in June 2014. It had also faced criticism from international partners for appearing to prioritize military action against Kurdish rebels as opposed to ISIS militants operating in the country.