Erdogan Weeps at Funeral of Friend Killed During Coup Attempt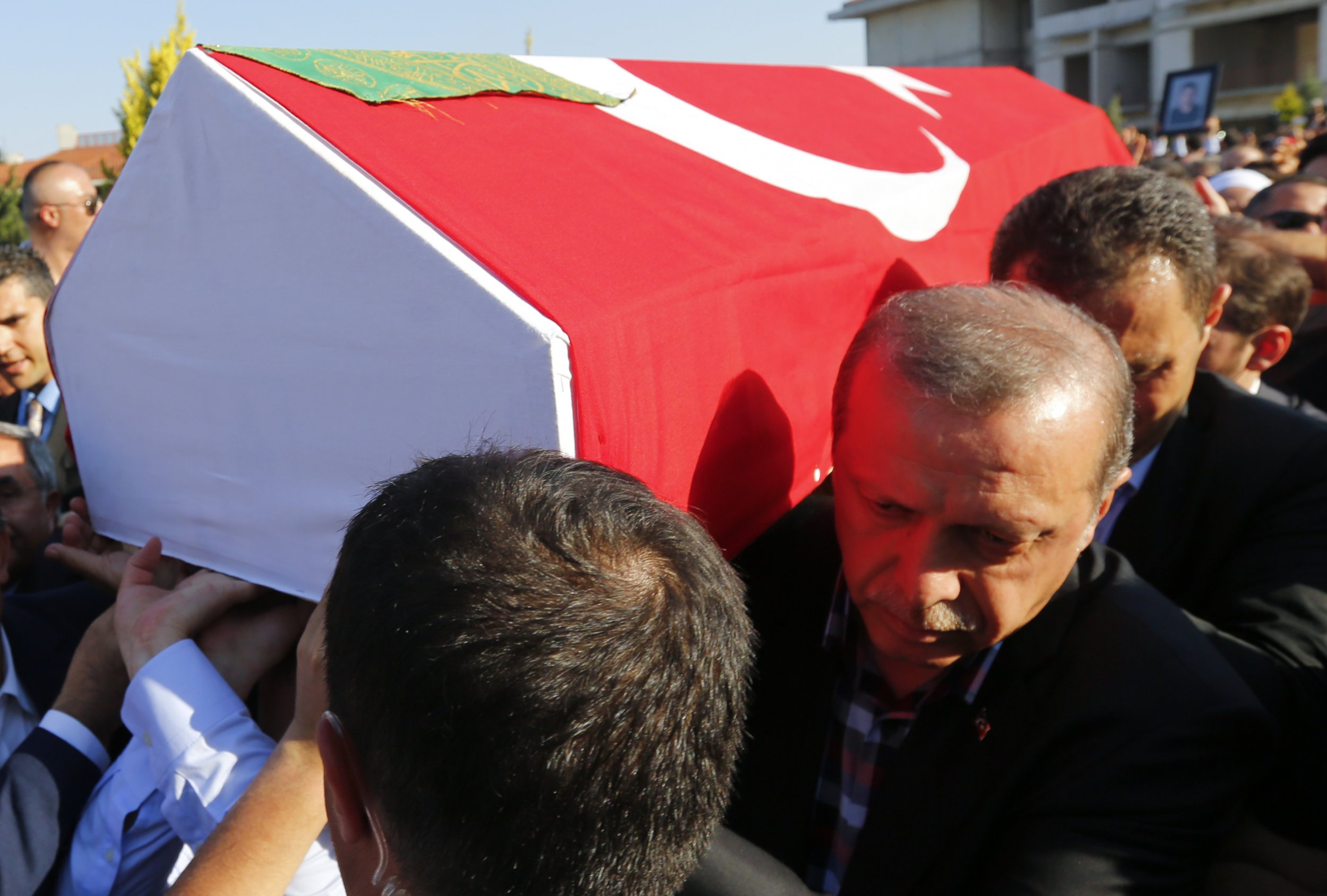 Turkish President Recep Tayyip Erdogan broke down in tears at the funeral for his former campaign manager and others, killed in the violence during the foiled military coup attempted by a rogue group of soldiers, Turkish news agency Sozcu reports.
A total of 265 people died during the attempted coup, 161 of whom were civilians or pro-government troops; 104 coup plotters died, Prime Minister Binali Yildirim said. Turkish authorities are also investigating how deep the conspiracy in the Turkish military goes, with some 6,000 people detained under suspicion of being complicit.
Funeral services for the dead were held in Ankara and Istanbul, attended by family members and state officials, as prayers were held simultaneously in Turkey's 85,000 mosques. Erdogan attended a service in his home city of Istanbul, where TV cameras caught him crying near the coffins of Erol Olcak, his campaign manager, and Olcak's 16-year-old son Abdullah, who were killed when the rebelling faction of soldiers opened fire near the Bosphorus Bridge.
Among the victims was also the elder brother of one of Erdogan's chief advisers Ilhan Varank and photojournalist Mustafa Cambaz, who were both killed by gunfire in the streets of Istanbul.
Erdogan saluted his friend and the "brilliant youth" that was his son and hoped "heaven is the place for them," but said he cut his speech short because he was too emotional.