Why Eric Schmidt Predicts Crowsourcing Will Build the Next $100 Billion Company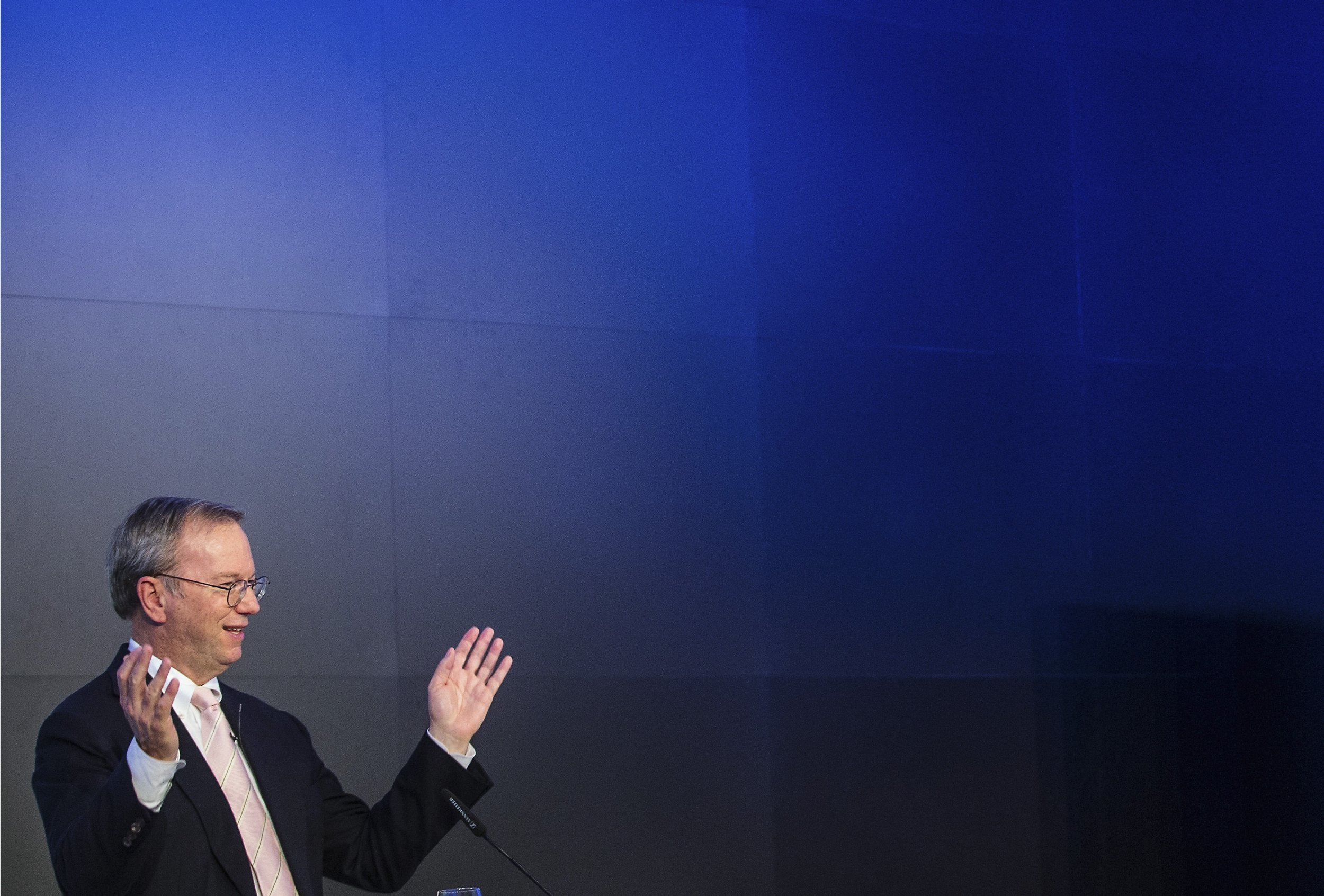 Alphabet's executive chairman Eric Schmidt thinks he has figured out where the next $100 billion company will come from.
Speaking at the Startup Grind Europe event in London Wednesday, Schmidt predicted the biggest market opportunity over the next five years will be for corporations who "use the crowd to learn something."
Schmidt claimed that he came close in 2011 to predicting the meteoric rise of ride-hailing app Uber, saying: "Five years ago, I said that the future would be apps that are on smartphones that use Google Maps, GPS, and do something useful. Now, what I should've said was Uber."
Looking ahead to the next five years, Schmidt said that the breakthrough model will come by combining powerful machine-learning computing with platforms like Google's Android, together with crowd-sourced knowledge.
An example of how this might work involved a dermatology company that paid dermatologists to categorize skin samples with dermatological conditions. Schmidt said that by running the data through a machine-learning system, the combined diagnoses would be more accurate than an individual dermatologist's diagnosis.
"So that model, which is you crowd source information in, you learn it, and then you sell it, is in my view a highly-likely candidate for the next $100 billion corporations," Schmidt said.
"If I was starting a company, I'd start with that premise today. How can I use this concept of scalability and get my users to teach me? If my users teach me and I can sell to them and others a service that is better than their knowledge, it's a win for everybody."
Schmidt, whose own company is worth nearly $500 billion, also briefly touched upon the upcoming U.S. elections but refused to say which candidate Alphabet will support.
"We have not taken a position on the American election," Schmidt said. "And nor do I expect us to."