California Rep. Says 'Presidential Crimes Commission' a Must After 'We Escape Trump Hell'
Rep. Eric Swalwell has called for the creation of a presidential crimes commission to be set up after President Donald Trump leaves office, taking aim in particular at the president's reluctance to fund the U.S. Postal Service (USPS) amid concerns over the delivery of mail-in ballots.
The Californian Democrat, who is a prominent critic of Trump and who played a key role in the president's impeachment, accused the commander in chief of "sabotaging" the U.S. Postal Service (USPS) to win the election in November.
"I don't say this lightly: when we escape this Trump hell, America needs a Presidential Crimes Commission. It should be made up of independent prosecutors who look at those who enabled a corrupt president," he tweeted.
"Example 1: Sabotaging the mail to win an election. #SaveThePostOffice," he added.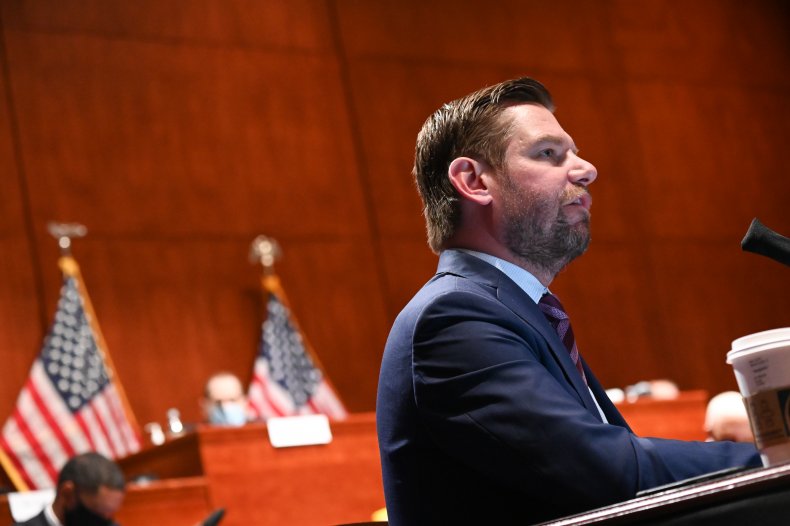 The USPS will play a critical role in November's election for many who are concerned about the health risks of voting in person due to the coronavirus pandemic.
But facing delays and a funding emergency, the USPS has said that the vote-by-mail ballots of voters in 46 states may not arrive in time to be counted in the November election, The Hill reported.
Trump has alleged without evidence that postal voting would lead to election fraud that he believes could boost the chances of his rival Joe Biden, although experts say the mail-in voting system is safe from tampering. Trump said earlier this week he did not want to have funding of the postal service to be part of the coronavirus relief deal.
Former president Barack Obama has accused Trump of trying to "actively kneecap the Postal Service" to encourage voting, which he described as "sort of unheard of."
He later tweeted that the postal service "can't be collateral damage for an administration more concerned with suppressing the vote than suppressing a virus." Newsweek has contacted the White House for comment.
However Trump appeared to have a change of heart on Friday, saying he would approve billions of dollars in USPS funding in a relief package if Democrats make concessions.
"Sure, if they gave us what we want. And it's not what I want, it's what the American people want," Trump said during a news conference, The Hill reported.
An Axios poll this week found that one in four Americans is concerned that their vote will not be accurately counted this year, and four in 10 worry mail-in voting could yield less reliable results.
Meanwhile, the National Association of Letter Carriers, the union representing roughly current and former postal workers, endorsed Joe Biden in the 2020 presidential election, calling him "a fierce ally and defender of the U.S. Postal Service," NBC News reported.