Eric Trump: Delta, Bank of America Right to Drop 'Julius Caesar' Theater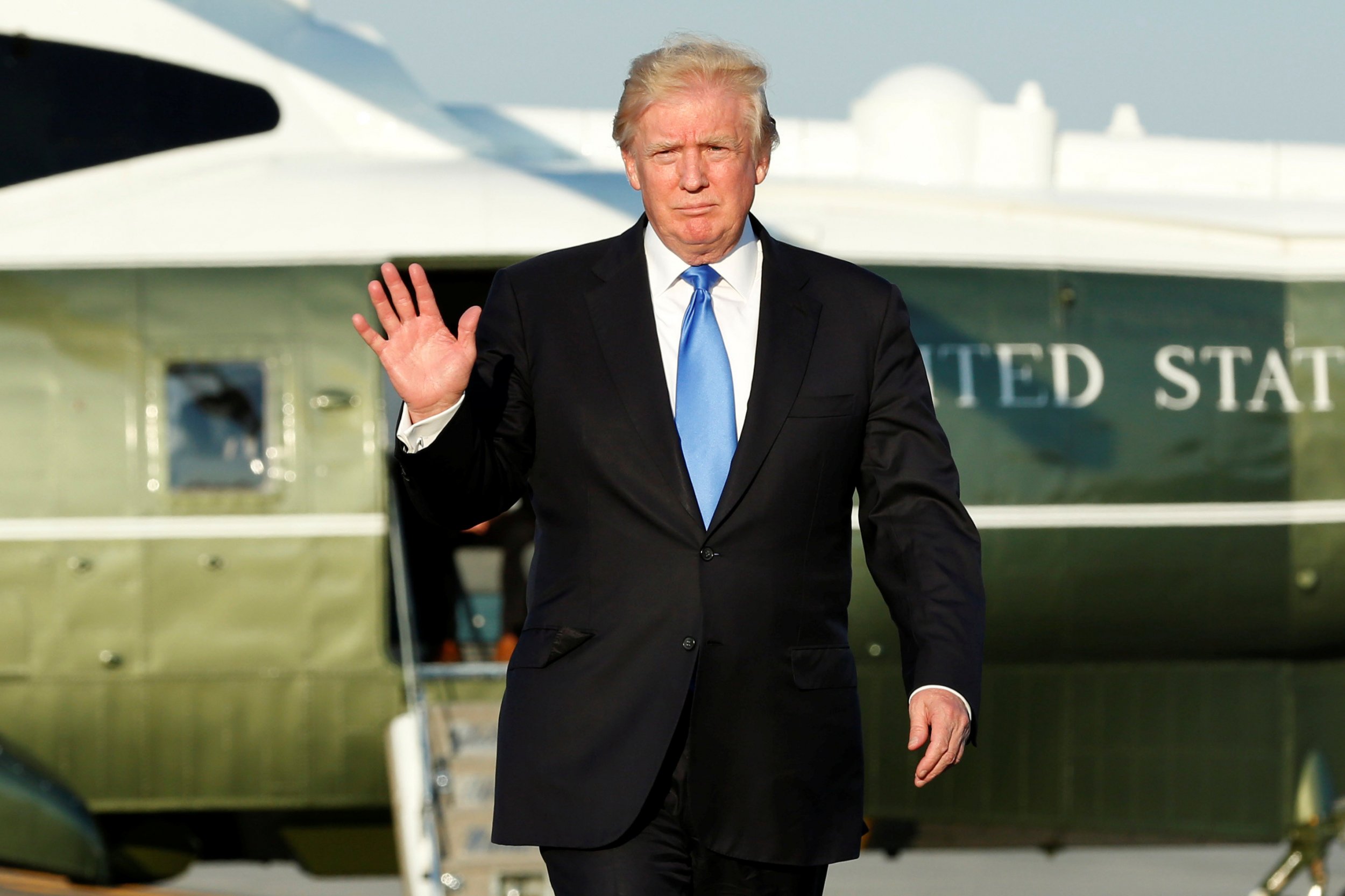 One of President Donald Trump's sons, Eric Trump, tweeted his support for two companies that dropped a New York theater after it staged a controversial version of Shakespeare's play Julius Caesar.
Over the weekend, Delta and Bank of America withdrew their sponsorship of the Public Theater in New York, which staged a modernized production of the play as part of the annual Shakespeare in the Park series. The play was criticized for appearing to show the assassination of Donald Trump; the title character—who is stabbed to death—is dressed in a suit and a wispy, blond wig.
"Thank you @Delta and @BankofAmerica. This was the right thing to do..." Eric Trump tweeted on Monday morning. The airline said the play "crossed the line on standards of good taste," and Bank of America criticized the production as "intended to provoke and offend."
Related: Outrage over New York play completely misses Shakespeare's point
Eric is just the latest Trump family member to publicly defend the president. Donald Trump Jr., his older brother, also tweeted about the play: "I wonder how much of this 'art' is funded by taxpayers? Serious question, when does 'art' become political speech & does that change things?"
Donald Trump has not yet addressed the play, but he did spend time on Sunday night and Monday morning plugging his daughter's appearance on Fox & Friends, one of the president's favorite shows. Ivanka Trump said on the show that "there is a level of viciousness I was not expecting" in Washington. Asked about former FBI Director James Comey's testimony in front of the Senate Intelligence Committee last week, she said her father felt "vindicated."
It's not the first time she's been tasked with defending her father. In April, Ivanka Trump was booed at an event in Germany after she said the president is a "tremendous champion of supporting families." Last month, Eric Trump's wife, Lara, also jumped to the president's defense, and said it was "disappointing" that a number of TV networks declined to air an ad paid for by the Trump campaign.
The Public Theater controversy comes several weeks after another artistic imagining of Trump's death. Comedian Kathy Griffin came under fire after participating in a photo shoot that saw her clutching what looked like the president's bloody, decapitated head. Donald Trump, Jr., tweeted in reply that it was "disgusting but not surprising."