Tributes Paid To Erica Watson As Actress Dies From Covid Complications, Aged 48
Tributes are pouring in for comedian and actress Erica Watson who has died due to COVID-19 complications aged 48.
The actress' brother confirmed she died of complications caused by the virus in Jamaica, where she has been living, per CBS Chicago.
Well-known in her home of Chicago for her many TV and radio appearances, Watson is also known for starring in the films Precious and ChiRaq. She also appeared on Windy City Live many times.
"Erica was loved and adored by just so many people," April Williams, lead agent for the Chicago and New York offices of Gill Talent Group, told Newsradio. "She had such a vibrant, vivacious spirit. I really hope and am praying that she knew what a gem to Chicago she was and how proud we were of her."
"We love you Erica Watson (@Miss_Poundcakes) A beautiful, bold, hilariously real, giving and loving soul who sought to lift everyone up around her," host Exavier Pope tweeted. A true queen! RIP. COVID is taking out young people!"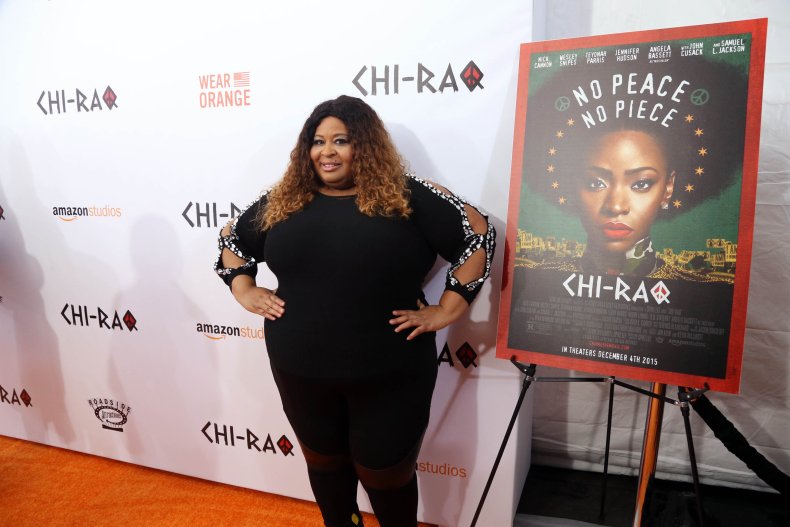 While filmmaker Chan C. Smith added: "To the people still playing around COVID, please do what you can to be safe. Chicago just lost a major player in the media world due to complications with COVID. Love and light to the family of Erica Watson. This shit is mad scary..."
"So shattered over the passing of my dear friend Erica Watson. Still in shock," said professor John Ira Jennings.
Morgan Elise Johnson, a filmmaker, tweeted: "Erica Watson was a larger than life spirit, living fully and actively going after her dreams. Knowing that she passed away scared and being ridiculed online from skeptics really has me heated. I hate that COVID took her. She deserved better. This is a lot."
Attorney Kim Foxx tweeted: "I'm sorry to hear about the passing of Erica Watson. Erica was a talented, bright light. With every conversation, she made you feel as if you had been friends for years, even if you had only met virtually. I send my prayers to her friends and family."
"I am heartbroken," said journalist Brandon Pope. "COVID continues to exact a heavy toll. Can't even fathom saying Erica Watson's name in past tense. Such a warm, loving and fun spirit. And a woman who always put the community first. She's brought smiles around the country for a long time. Rest well Queen."