Error in Arizona Vote Count Estimate Revives Trump Campaign's Hopes for State
An error in Arizona's vote count has revived President Donald Trump's hopes of winning the state as he seeks re-election.
The data error, identified by The New York Times, made it appear as though a higher percentage of votes in Arizona had been counted. The error said 98 percent of the votes had been counted, when the reality was closer to 86 percent.
Arizona became a state to watch on Election Night as a number of media organizations, including the Associated Press and Fox News, called the historically Republican state for Democratic candidate Joe Biden.
Republicans, including Arizona Governor Doug Ducey, pushed back on the calls, saying it was "far too early."
Fox News, however, stood behind its call. "I'm sorry, the president is not going to be able to take over and win enough votes to eliminate that seven-point lead that the former vice president has," said Arnon Mishkin, director of the FOX News Decision Desk, during a broadcast early Wednesday.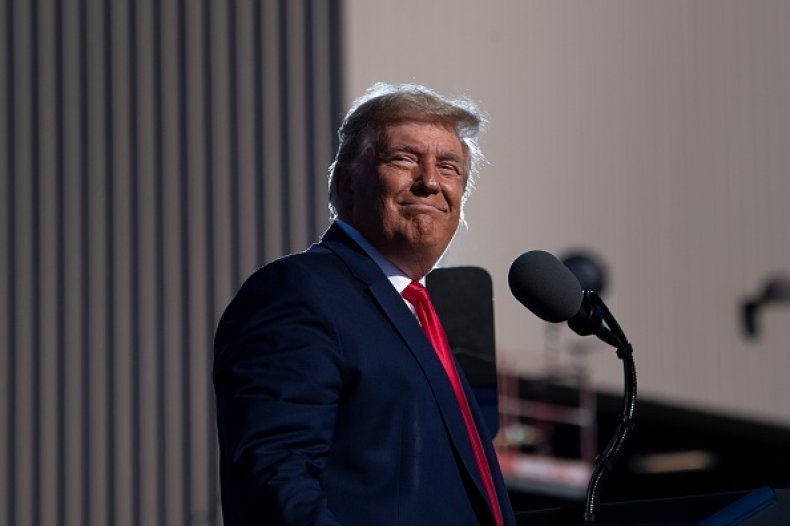 The error has given the GOP hope that Trump could take Arizona's 11 electoral votes after all. Steve Cortes, the Trump campaign's senior adviser for strategy, tweeted that the campaign remains "confident on an Arizona win for Pres Trump."
"Yuma County (SW corner), is 60% Hispanic, and Trump won there by 8% overall 53-45%," Cortes wrote on Twitter. "Trump's massive Latino surge may well solidify his re-election!"
The error also means another estimated 440,000 votes from counties won by Trump in 2016. Four years ago, Trump won the state by roughly 4 points over Democrat Hillary Clinton. There are still roughly 80,000 votes to be reported from Arizona counties that voted for Clinton in 2016, according to the Times.
Arizona was not one of the states the Biden campaign was confident on flipping, but if Biden is able to win the state, he will the first Democrat presidential candidate to do so since Bill Clinton in 1996.
Arizonan Kristin Urquiza, who spoke at this year's Democratic National Convention, may have played a critical role in swaying voters in the state to cast their ballots for Biden after she spoke about losing her father to COVID-19.
"My dad was a healthy 65-year-old," Urquiza said in her speech. "His only pre-existing condition was trusting Donald Trump, and for that he paid with his life."
Other networks have refrained from calling Arizona this early on.
Newsweek reached out to the Trump campaign for comment.