Escaped New York Prisoners Put on U.S. Marshals' 'Most Wanted' List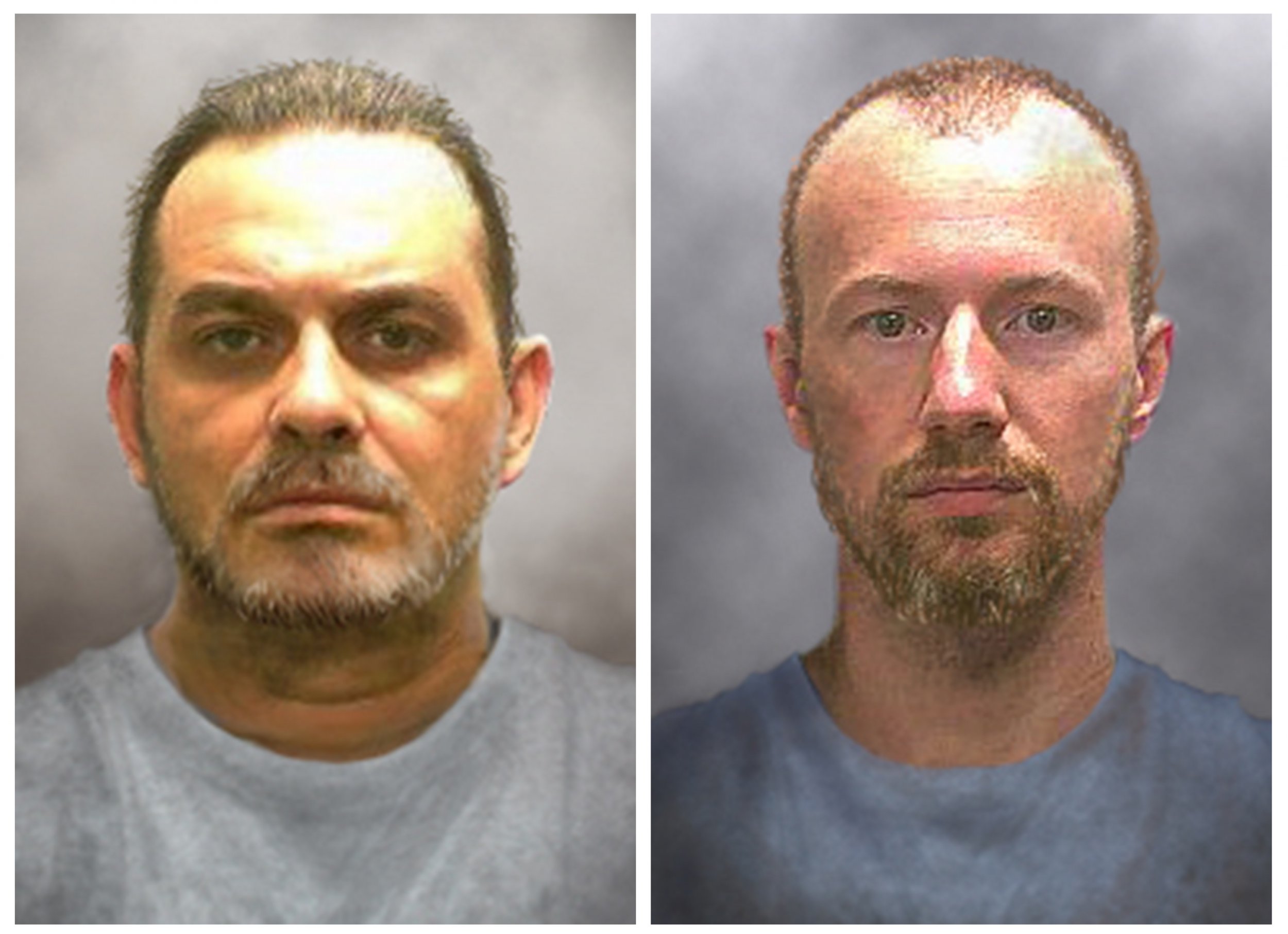 After almost two weeks of the massive manhunt for escaped New York prisoners Richard Matt and David Sweat, the U.S. Marshals Service has added the inmates to its "15 Most Wanted" fugitives list, officials said.
Hundreds of federal, state and local authorities have followed more than 1,300 leads in the search for the two convicted murderers, who are considered dangerous. But all possibilities have come up empty.
"The agency's 15 Most Wanted fugitives list is reserved for the worst of the worst," U.S. Marshals Service Director Stacia Hylton wrote in a statement. "There is no question David Sweat and Richard Matt fall into this category."
The U.S. Marshals Service is offering a maximum reward of $25,000 for information leading directly to the capture of either prisoner.
Earlier this month, the inmates used power tools to cut through a wall in their adjoining cells at the Clinton Correctional Facility in Dannemora, New York, and ultimately emerged onto the street through a manhole cover.
Shortly after their escape, officials began questioning Joyce Mitchell, a civilian who worked in the prison. Police arrested her, and last week she pleaded not guilty to a felony charge of promoting prison contraband and a misdemeanor count of criminal facilitation.
Matt was serving 25 years to life on three counts of murder, kidnapping and robbery. Sweat was serving a life sentence without the possibility of parole for the murder of a sheriff's deputy. The two inmates shared adjoining cells.
They join other fugitives on the Most Wanted list, including Robert Lee King, of Memphis, Tennessee, who allegedly murdered his girlfriend and attempted to murder her 20-year-old daughter in December 2005, and Frederick McLean, who was charged in San Diego Superior Court with four counts of child molestation in January 2005.
In a statement, New York State Police Superintendent Joseph D'Amico assured the public that authorities are using all available resources to locate the men.