Eskimo Pie Is the Latest Company to Undergo Rebranding Over Racial Concerns
The Eskimo Pie ice cream treat has become the latest company to say it will undergo rebranding over offensive terminology and imagery in the wake of Black Lives Matter protests occurring across the U.S.
The chocolate-covered vanilla ice cream bar on a stick — which is nearly 100 years old — features on its packaging a young boy wrapped in a white fur robe with gloves and snow boots, reminiscent of indigenous Arctic clothing.
The name "Eskimo" is commonly used in Alaska to refer to people from the Inuit and Yupik indigenous groups. The term is considered "derogatory" because "it was given by non-Inuit people and was said to mean 'eater of raw meat,'" according to the Alaska Native Language Center at the University of Alaska.
Elizabell Marquez, head of marketing for Eskimo Pie's parent company Dreyer's Grand Ice Cream, said the company had recognized the term's offensiveness.
"We are committed to being a part of the solution on racial equality, and recognize the term is derogatory," Marquez said in a statement.
Dreyer's said it had been reviewing the brand for some time.
"This move is part of a larger review to ensure our company and brands reflect our people values," Marquez said.
The Eskimo Pie brand is marketed by Dreyer's, which Nestlé sold in 2019 to Froneri in a multi-billion dollar deal.
Newsweek was unable to immediately contact representatives from Dreyer's Grand Ice Cream for additional comment on the matter.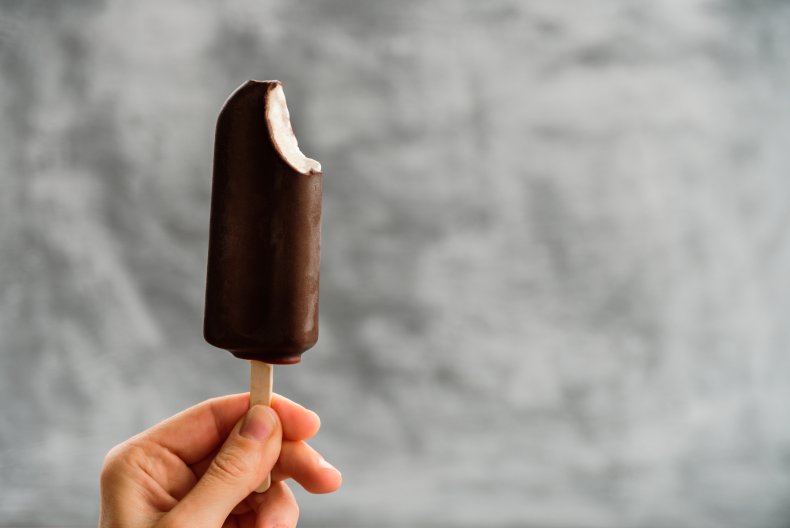 Christian Kent Nelson, a schoolteacher and candy shop owner, founded what would become Eskimo Pie in 1920. Nelson reportedly first got the idea for the frozen treat when a customer in his store could not decide between purchasing an ice cream or a chocolate bar, according to the Smithsonian.
Nelson partnered with chocolate producer Russell C. Stover and franchised the product in 1922. By that same year, Nelson was selling one million Eskimo Pies per day, according to a 2015 Slate article.
Eskimo Pie's decision to re-brand makes it the latest food company to question or change its marketing due to racial stereotypes. The announcements come in the wake of nationwide Black Lives Matter protests over the recent string of police killings of unarmed Black men and women.
Other brands that have announced their intent to undergo rebranding include Aunt Jemima syrup, Mrs. Butterworth's syrup, Uncle Ben's rice and Geechie Boy Mill grits.
Aunt Jemima, for example, had gotten its brand name from the song "Old Aunt Jemima," which was performed at minstrel shows, often by a white man wearing blackface.
"We recognize Aunt Jemima's origins are based on a racial stereotype," Kristen Kroepfl said in a press release last week. Kroepfl is vice president and chief marketing officer of Quaker Foods North America, which is Aunt Jemima's parent company.
"As we work to make progress toward racial equality through several initiatives, we also must take a hard look at our portfolio of brands and ensure they reflect our values and meet our consumers' expectations," the press release stated.