Ethan Chapin's Family Share Update on 'Little Victories' After Idaho Murder
The mother of one of the victims of the Idaho University murder has spoken out about the families' new normal and how they are attempting to adjust after the tragedy.
Ethan Chapin, aged 20, was fatally stabbed at an off-campus rental home in Moscow, Idaho, along with three other people in the early hours of November 13.
The other victims were Kaylee Goncalves, 21, Madison Mogen, 21, and Xana Kernodle, 20.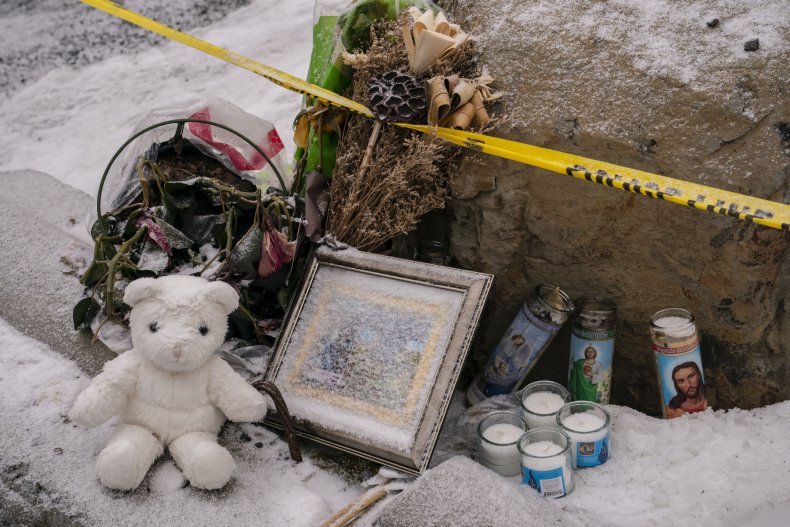 Speaking on Facebook, Ethan Chapin's mother, Stacey Wells Chapin, detailed how the family is attempting to stay positive and move forward.
Ethan Chapin was a triplet and his siblings, Maizie and Hunter, have since returned to Idaho University.
In a Facebook post on January 30, Ethan's mother said: "We were recently told to look for a victory every day- even if it is the tiniest little victory. It is admittedly challenging some days, but excellent advice.
She detailed how she and her partner agreed that Ethan Chapin's siblings would return to school and establish a level of normalcy.
She also noted that she and her husband Jim have been making an extra effort to both stay close to their kids, while also giving them time to grieve in their own ways.
The Facebook post continued: "We decided to visit them [at school] every other weekend at the University of Idaho.
"The thought was to stay close and connected but allow the kids space to heal at their own pace. So, we've just arrived home from our first college visit since we dropped them off."
Stacey Wells Chapin did admit that this was a difficult time for the family, but said there were multiple areas of support they could rely on.
"Our kids our resilient, but this is definitely a challenging time. We're grateful they have each other at school, fraternity and sorority friends, and other amazing support systems.
"They are each processing this new normal in their own way, and that's okay. Our job as parents is to be there and provide tools and resources as needed."
She closed the message by saying: "The healing is day by day, and some days are easier than others. This morning, the sunrise was beautiful. We will take that as today's victory."
Earlier in January, Ethan Chapin's mother penned a tribute to her son and described him as being "the best person you could ever meet."
In a Facebook message on January 11, she wrote: "Ethan is who he was because of our family.
"His foundation was unwavering. He was so loved he didn't know any different. He was profoundly supported and our family of five was different than others and so very special.
"He loved unconditionally, he was loyal to all, he was inclusive, carefree, happy, just the best person you could ever meet. The stories are endless and amazing. He touched lives we had no idea existed. Ethan was incredible"
Bryan Kohberger is charged with four counts of first-degree murder and one count of felony burglary in connection with the killings. He has yet to enter a plea.
The 28-year-old doctoral student in criminology at Washington State University was arrested at his parents' home in Albrightsville, Pennsylvania, on December 30 in connect with the crime
Newsweek has contacted Ethan Chapin's family for comment.