Blue collar workers and farmers key to President Donald Trump's re-election prospects have been left angered by details of the White House administration's biofuels policy that had aimed to placate the rural sector reeling from the trade war with China.
Around two-fifths of U.S. corn goes into ethanol, which is a key plank of the government's Renewal Fuel Standard (RFS) that aims to boost the production of environmentally-friendly energy sources.
But farmers complained waivers Trump's administration gave to 85 refineries from blending ethanol into fuel had played into the hands of big oil and cut demand for 1.4 billion bushels of corn.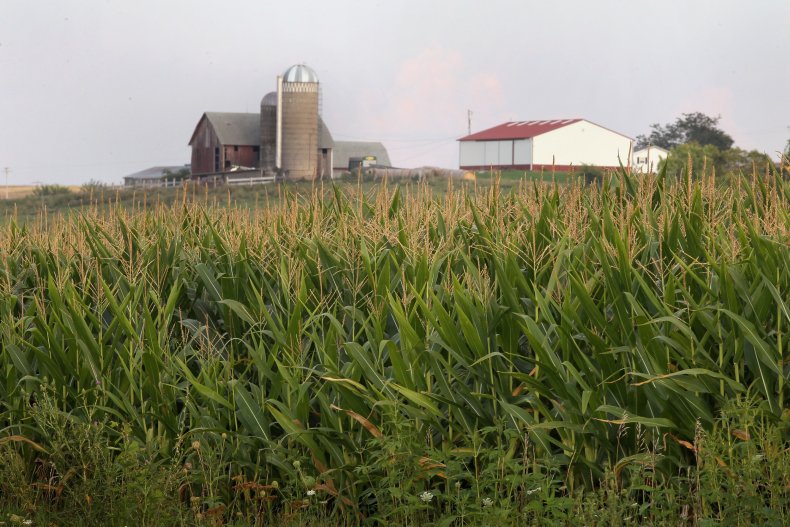 Trump had promised to make up for this shortfall by making refiners that were not exempt to blend additional ethanol. Farmers' groups were hopeful when Trump said on October 4 that the amount would be based on how many renewable fuel gallons were waived.
But in an announcement that has pleased no one in his heartland, the U.S. Environmental Protection Agency (EPA) said on Tuesday it would instead use a three-year average of biofuels waived, as recommended by the Department of Energy, which is hundreds of millions of gallons lower.
President of Iowa-based Elite Octane, Nick Bowdish, said that the EPA announcement would play into the hands of the Democrats in the next election.
"I'd like to offer President Trump my time to serve as a special adviser to him. This draft proposal makes clear that the EPA either needs help with math or is deeply infiltrated with petroleum interests.
"With each action they take related to ethanol policy, the current EPA is making Elizabeth Warren and Joe Biden more and more competitive in farm country," he told Newsweek.
It appears that farmers groups have been careful to direct their fire at the EPA, rather than Trump himself, although he would have had to agree to the deal.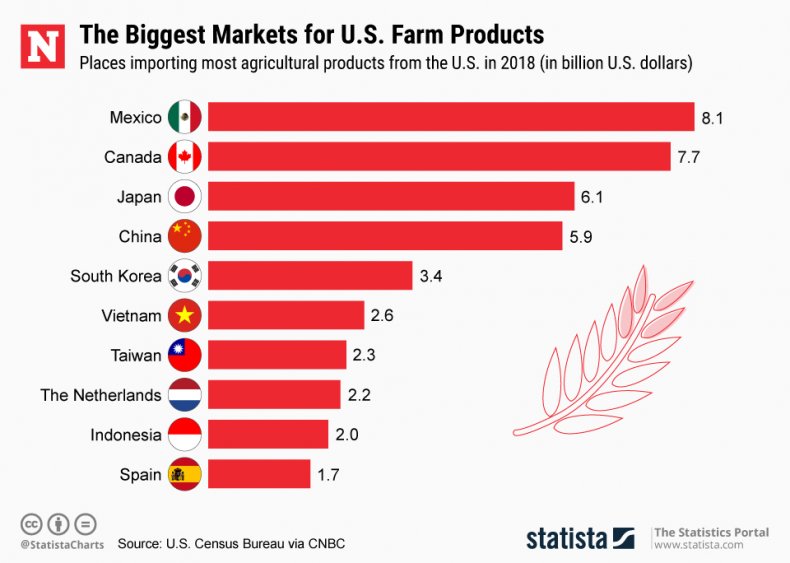 Monte Shaw of the Iowa Renewable Fuels Association said in a statement: "We had a deal with the president" and that "we're calling on the president to step in and get the EPA back online. Don't let the EPA undermine your policy once again, Mr. President."
Jim Greif, president of the Iowa Corn Growers Association, said his members were "outraged" with the plan and that his organization would "continue to fight back on demand destruction" to make sure any deal would "reflects the commitments made by the president."
Equally unhappy are oil companies who vehemently oppose plans to expand the biofuels market and say that the ethanol waivers do not suppress ethanol demand and it is they who have to bear higher costs.
The Fueling American Jobs Coalition, which represents union workers, small gas stations and independent American oil refiners, said that the EPA announcement will have the unintended consequence of diminishing energy security and industrial jobs from Pennsylvania to Texas.
"The President has broken his promise to the manufacturing workers he promised to protect... to benefit Senators and trade associations in the pocket of the foreign biofuel lobby," it said in a statement.
Frank Macchiarola, vice president of downstream and industry operations at industry group the American Petroleum Institute, said: "There is simply no logic in forcing complying refineries to bear the burden of decisions outside of their control," Reuters reported.
But the EPA defended the move, with its spokesman Michael Abboud telling The Hill: "This proposal... is the text of the agreement negotiated by President Trump, USDA and EPA that was announced on October 4."