Refinery Bosses Tell Trump to Shun Farmers' Biofuel Demands As 2020 Showdown Looms Between Big Oil and Big Corn
Oil refinery bosses have told Donald Trump to ignore demands by the rural sector to increase government mandates for biofuels, as the president faces a tough fight to keep both farmers and the oil industry happy ahead of his 2020 re-election bid.
Farmers in the Trump-voting rural heartland say they have been hit hard by his trade wars. Adding to the pain was the White House agreement that 31 oil refineries could get waivers from blending ethanol into their fuel, known as Small Refinery Exemptions (SREs), leading to a slump in the demand for corn.
The U.S. Environmental Protection Agency (EPA) normally grants exemptions only to small, financially distressed oil companies, but farmers were angered when it emerged that they were given to giants such as ExxonMobil and Chevron Corp.
With 40 percent of U.S. corn production going into ethanol, farmers' support for Trump in 2020 is at stake amid doubts about his administration's commitment to the Renewable Fuel Standard (RFS) policy, aimed at reducing greenhouse gas emissions.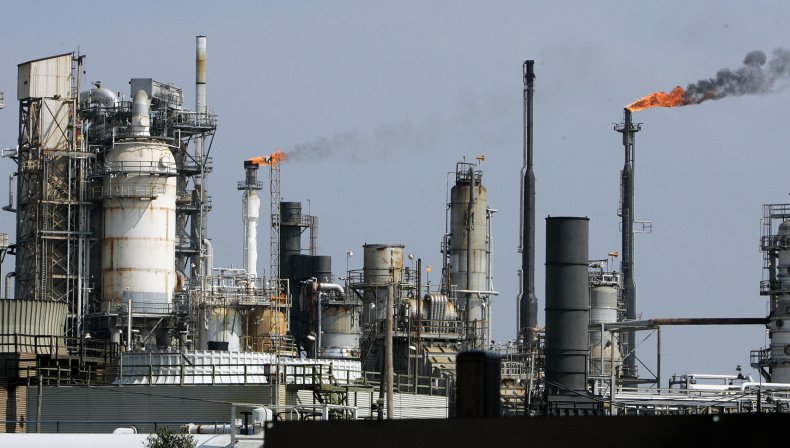 Farmers groups are threatening to withdraw their support for Trump in 2020, demanding he reallocate the gallons of biofuels that have been lost to exemptions to other large refiners.
On Monday, Reuters cited anonymous sources saying that Trump had tentatively approved a plan to help farmers and make up for the shortfall by increasing the amount of biofuels that oil refiners must blend.
The news agency calculated the plan would increase the blending mandate by more than 10 percent—from 20 billion gallons to 22.4 billion.
Nick Bowdish, CEO of Elite Octane in Atlantic, Iowa, said the president should finalize such a proposal "in writing" and not listen to the lobbying by senators from energy states who lobbied the president last week opposing reallocation.
In a letter to the president, the senators said this "would have a costly impact on consumers, the American refining sector, and thousands of well-paying, blue-collar jobs in our home states."
However, Bowdish told Newsweek that these senators "continue to try and raise hell with America's renewable fuel policy.
"It is in our country's strategic interest to not be subject to fuel price shocks stemming from the activity of countries that would like to decimate the U.S.," referring to the attacks on Saudi oil refineries over the weekend.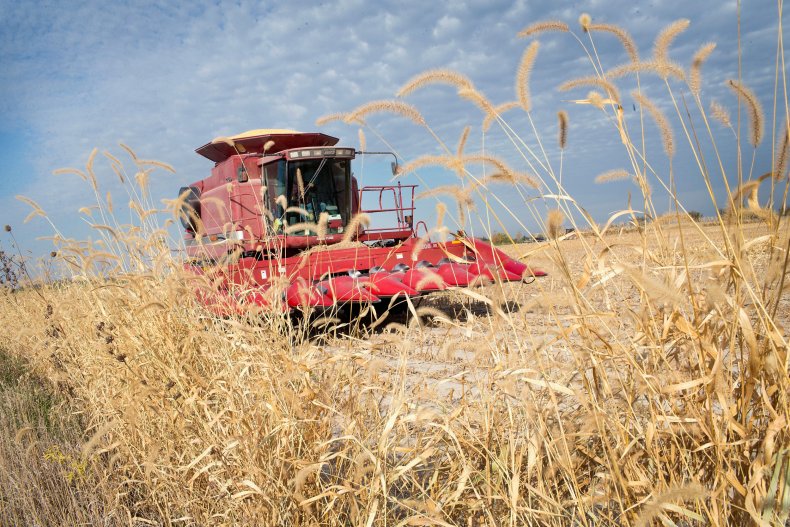 Meanwhile, Trump's reported attempt to appease his rural heartland risks alienating blue-collar workers. Last week, the heads of 64 oil refineries penned a letter to the president urging him not to agree to farmers' demands.
The letter, seen by Newsweek, states: "We are deeply concerned...about recent reports that you intend to backtrack on your commitment to our industry, and most importantly, our workers by increasing federal government mandates for biofuels."
"The bottom line is that proposals under discussion will do little to help American farmers... Mr. President, our employees and the communities we live in are counting on you. Please do not let us down," the letter continued.
American Fuel and Petrochemical Manufacturers (AFPM) president and CEO, Chet Thompson, warned that increasing biofuel mandates would raise compliance costs for refiners and require extra biofuel imports.
In a statement to Newsweek, Thompson said: "Pursuing this plan jeopardizes the refining industry's support of the president and would undoubtedly raise fuel prices for consumers, neither of which would be good for the president going into next year's election."
Other unions representing blue-collar have urged the president not to change biofuel policy.
Among them are North America's Building Trade Unions (NABTU) as well as the International Brotherhood of Boilermakers, which represents industrial construction workers.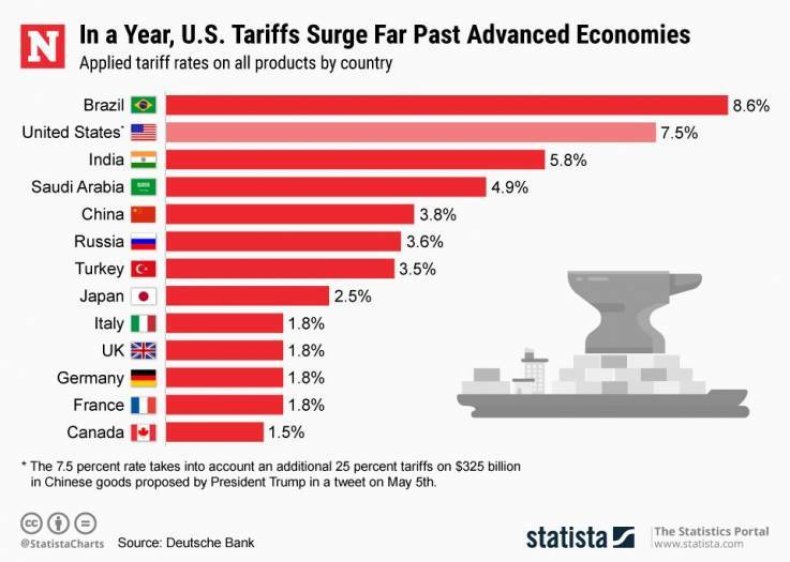 It presents a problem for Trump, who last week met with lawmakers from ethanol-producing states.
After the meeting, the National Corn Growers Association, the American Soybean Association, Growth Energy, the Renewable Fuels Association, the National Biodiesel Board and Fuels America issued a joint statement.
It said: "We remain hopeful that President Trump will move swiftly to protect farmers and biofuel workers, but efforts to reverse the damage will be meaningless unless the agency acts now."
The president will meet senators from energy states this week, on a day not yet finalized, as he seeks to perfect the political choreography required to keep both blue-collar workers and the rural sector on side.
The unhappiness within the rural sector appears to be increasing. Last week, the farmer-owned ethanol plant Siouxland Energy Cooperative in northwest Iowa became the second to shut down in the state, which is the country's largest producer of biofuel, the Des Moines Register reported.
Kelly Nieuwenhuis, Siouxland's board president, told the paper: "Unless something changes, the farmers I talk with will have a hard time supporting the president."