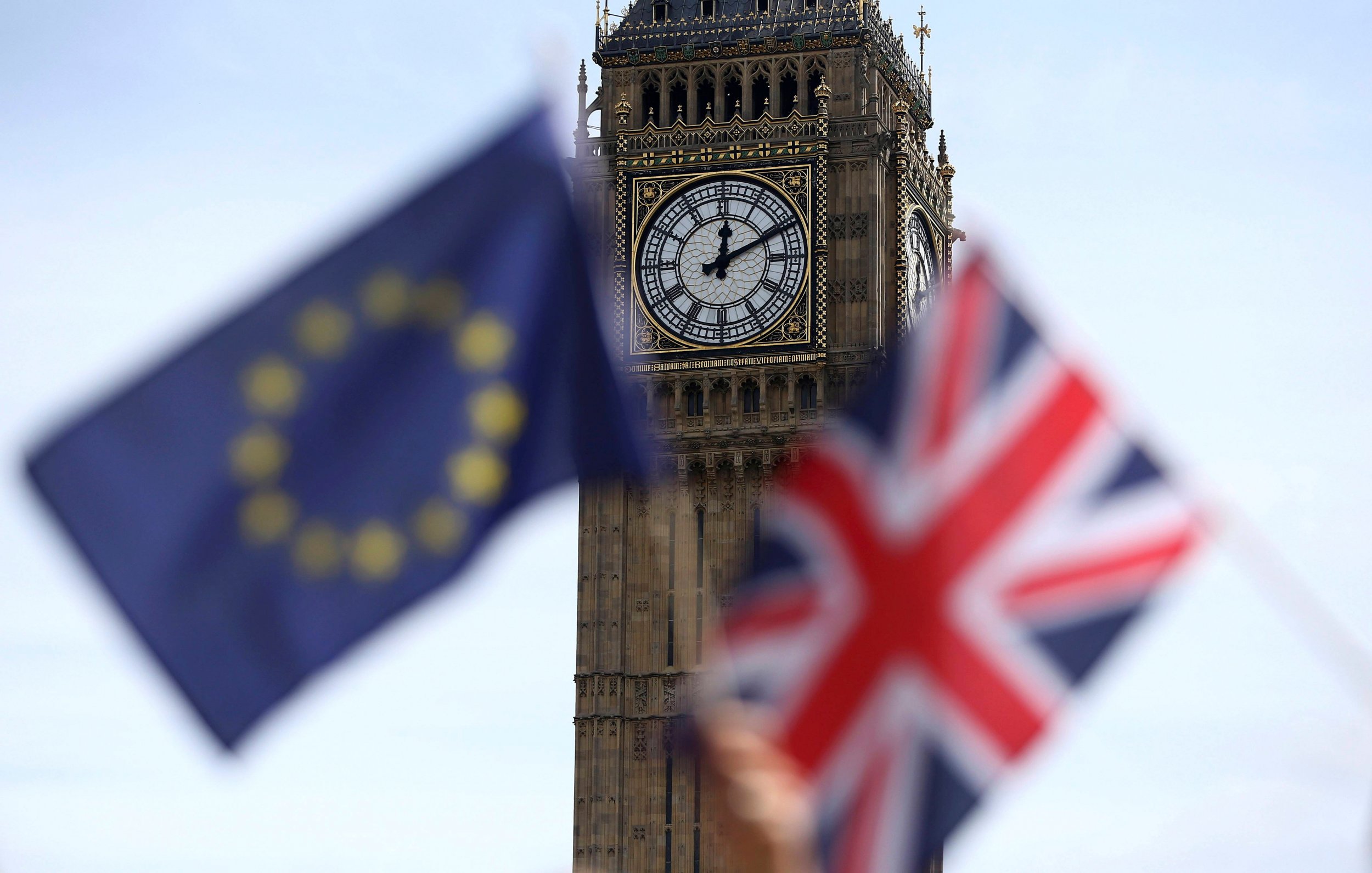 Early on Friday morning, it was officially confirmed that the U.K. had voted to leave the European Union. It was a shock result, one that the pollsters—though their data was limited—were unable to predict.
Amid signs that Leave was going to win, the pound slumped to its lowest level in 35 years . Recriminations spread among politicians while splits emerged between the U.K's constituent parts—Scotland and Northern Ireland voted to remain, Wales and England opted to leave.
For the second time in EU history, a member state is going to leave the bloc (Greenland was the first country to go in 1985). How exactly this will happen will emerge in the coming weeks. Below are some of the key questions that Friday's Brexit vote poses.
What will happen to David Cameron?
The U.K. prime minister has maintained that in the event of a Leave vote, something that he opposed, he will not resign. On Thursday evening, 80 pro-Brexit Conservative politicians signed a letter saying that Cameron should not step down, whatever the referendum's outcome.
But some analysts say that his position is no longer tenable, a view that many opposition politicians support. John McDonnell, the shadow chancellor, said that if the U.K. votes to leave, Cameron would have to "consider his position."
Alex Salmond, the former first minister of Scotland told the BBC: "If Cameron loses this I don't see how he can survive as prime minister. Talk about lame ducks. This would be a duck with no legs and no stability whatsoever."
If Cameron does give in to pressure, his resignation will trigger a Conservative leadership contest. Should more than two-thirds of politicians oppose the new government, or pass a vote of no confidence against it, this could lead to another general election.
When will Cameron activate Article 50?
Article 50 of the Lisbon Treaty is the exit clause for withdrawing from the EU. Cameron has maintained that in the event of a Brexit vote, he will activate it without delay. The British chancellor, George Osborne, had previously said that this could happen within two weeks of a leave vote.
Vote Leave campaigners Michael Gove and Boris Johnson of Cameron's Conservative Party have said that this is unnecessary. They would prefer to hold talks with the EU and the European Commission to determine whether they need to activate the article.
A third option is that the U.K. could ignore Article 50 and write the EU out of its laws—though this would likely strain relations even further with the bloc.
Alternatively, Cameron could refuse to recognize the public vote and put the question to a parliamentary vote. This, however, is highly unlikely.
Will Scotland hold a second independence referendum?
Ahead of the Scottish parliamentary elections on May 5, 2016, the Scottish National Party (SNP) stated in its manifesto that it would hold a second "indy ref" should a Brexit vote occur.
"We believe that the Scottish parliament should have the right to hold another referendum if there is clear and sustained evidence that independence has become the preferred option of a majority of the Scottish people—or if there is a significant and material change in the circumstances that prevailed in 2014, such as Scotland being taken out of the EU against our will," the manifesto read.
Leading SNP politicians strongly hinted in the early hours of Friday morning that they would stick to their promise. Nicola Sturgeon, Scotland's first minister, said that, "the vote here makes clear that the people of Scotland see their future as part of the European Union." While she did not mention her manifesto explicitly, she added that "Scotland has spoken—and spoken decisively."
What will happen to Jeremy Corbyn?
The leader of the Labour party has faced heavy criticism over his handling of the EU referendum. His opponents branded him a "reluctant remainer," claiming that his campaign for the U.K. to stay in the EU was lackluster. In 1975, when the U.K. held a referendum on remaining in the EU, Corbyn was among the minority who voted to leave.
Ian Lucas, a Labour politician, tweeted on Friday morning that his party needs "a big change to our approach." Another Labour MP, Jamie Reed, tweeted late on Thursday: "No doubt, tonight, whatever the result, the Labour Party has to change fundamentally."