Turkish and EU Leaders Gather for Crucial Refugee Summit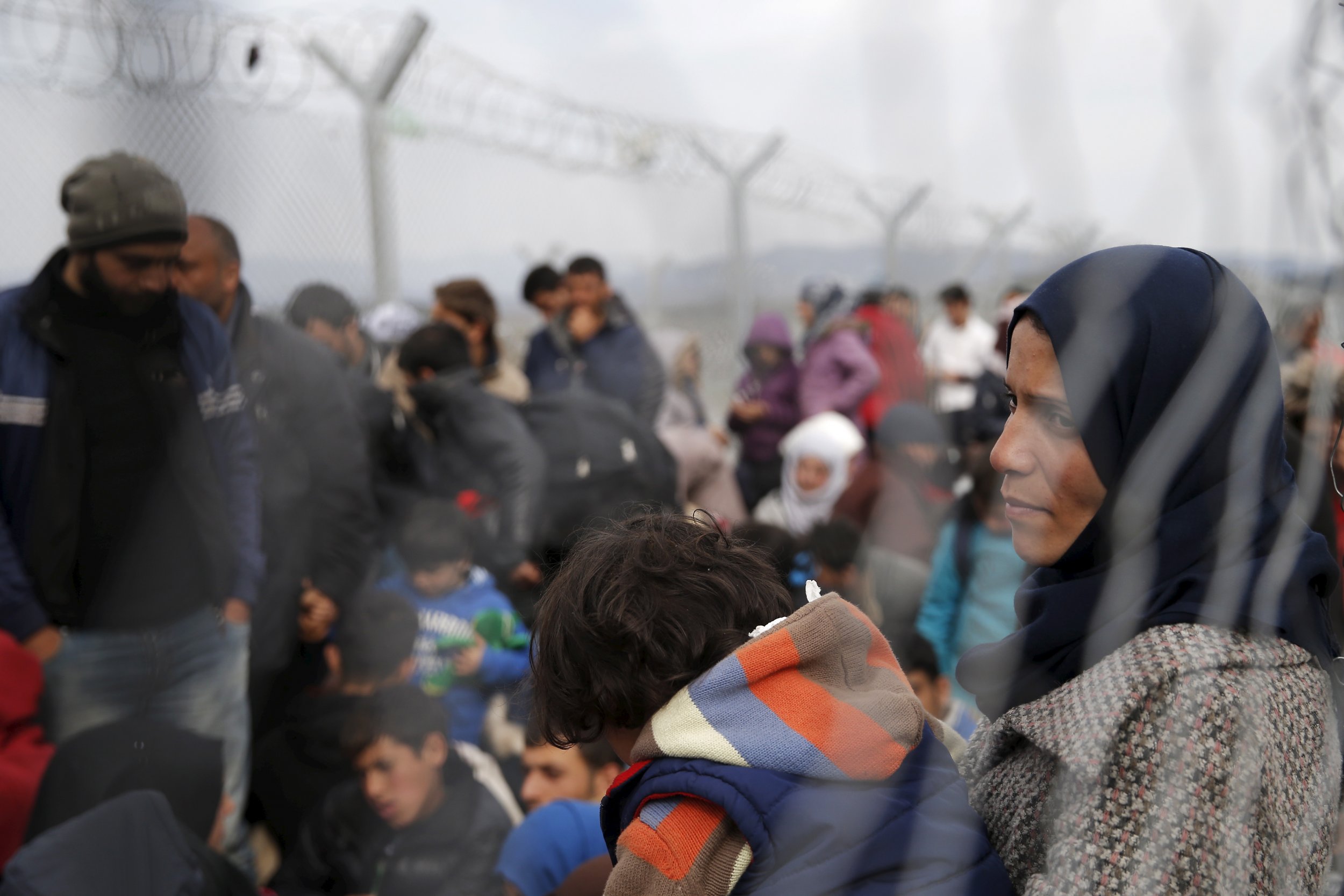 Monday marks the start of a long-awaited summit between Turkish and EU leaders on the ongoing refugee crisis. Politicians from the various countries have arrived in Brussels to discuss ways to stem the flow of asylum seekers from Turkey to Europe. The EU has already pledged $3.3 billion to Turkey to help it house refugees and crack down on people smugglers.
So far this year, 128,735 refugees have arrived in Greece, the majority coming from Turkey, according to U.N. data. Around 13,000 are stranded on Greece's border with Macedonia, with the country refusing to allow them entry, the BBC reports. Greece has called on the EU's member states to help it deal with the crisis.
In addition to enlisting Turkey's support, the EU has said its border agency Frontex will work more closely with NATO to curb people smuggling. NATO meanwhile plans to extend its mission to cover both Turkish and Greek waters. It will get help from the U.K., which announced that one of its naval ships will join German, Canadian, Turkish and Greek vessels already patrolling the area.
The EU is planning to ask Turkey to take back any refugees that don't qualify for asylum as European countries begin to buckle under the strain. On Saturday, anti-immigration parties won the Slovakian general election, indicating growing public intolerance towards refugees. A day later, 25 asylum seekers, including three children, died when their boat capsized off the Turkish coast.
But Turkey already holds 2.5 million Syrian refugees and has warned that tens of thousands more may soon join them, as they are pushed out of the city of Aleppo by a recent government advance.