Members of the European Union (EU) voted today to implement a new round of restrictions on nonessential travelers coming from the United States.
In June, the 27-country bloc that includes France, Italy and Germany voted to roll back previous restrictions set by the Union. However, with the U.S. now reporting 588 new COVID-19 cases per 100,000 inhabitants over the past two weeks, according to the European Centre for Disease Prevention and Control (ECDC), the country's COVID rates stand well above Europe's 75 new cases per 100,000.
"Nonessential travel to the EU from countries or entities not listed...is subject to temporary travel restriction," the council said in a statement. "This is without prejudice to the possibility for member states to lift the temporary restriction on nonessential travel to the EU for fully vaccinated travelers."
The matter will be taken up by the EU again in two weeks, following its regular protocol for monitoring international travel. Should cases in the U.S. fall between now and then, Americans could once again be allowed to carry out nonessential travel.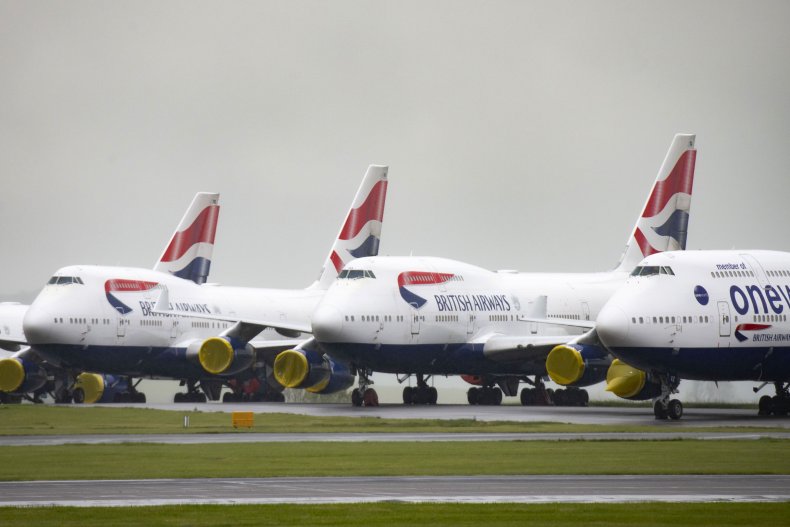 While the restrictions carry weight, they are not the final authority on the matter. The EU does not have a COVID-19 tourism policy that prohibits member states from making their own decisions on the subject. Countries are able to decide on their own quarantine, testing requirements, and total or partial bans.
Cases of COVID-19 stemming from the Delta variant have surged in the United States in recent weeks with Alabama, Arkansas, Florida, Georgia, Mississippi and Texas all reporting ICU capacity over 90 percent.
Despite placing restrictions on European travelers, the U.S. now falls behind Europe in the total number of COVID-19 vaccinations. Fifty-six percent of the EU is now vaccinated, according to the ECDC, while 53 percent of the U.S. reports full vaccination.
The U.S. continues to face opposition towards vaccination amongst segments of its population. Vaccine and mask mandates remain an object of political polarization, with some citizens protesting the implementation of mask mandates in schools and workplaces. Amidst this hesitation, President Joe Biden has called on companies to place further pressure on those avoiding the shot.
"I'm calling on more companies in the private sector to step up with vaccine requirements that will reach millions more people," Biden said during an address earlier this month. "If you're a business leader, a nonprofit leader, a state or local leader, who has been waiting for full FDA approval to require vaccinations, I call on you now to do that—require it.
Update 8/30/21, 3:15 p.m. ET: This story has been updated with a statement from the European Union and an updated headline to reflect that the travel restrictions on Americans are recommended.