EU-Turkey Refugee Summit Faces Battle On Multiple Fronts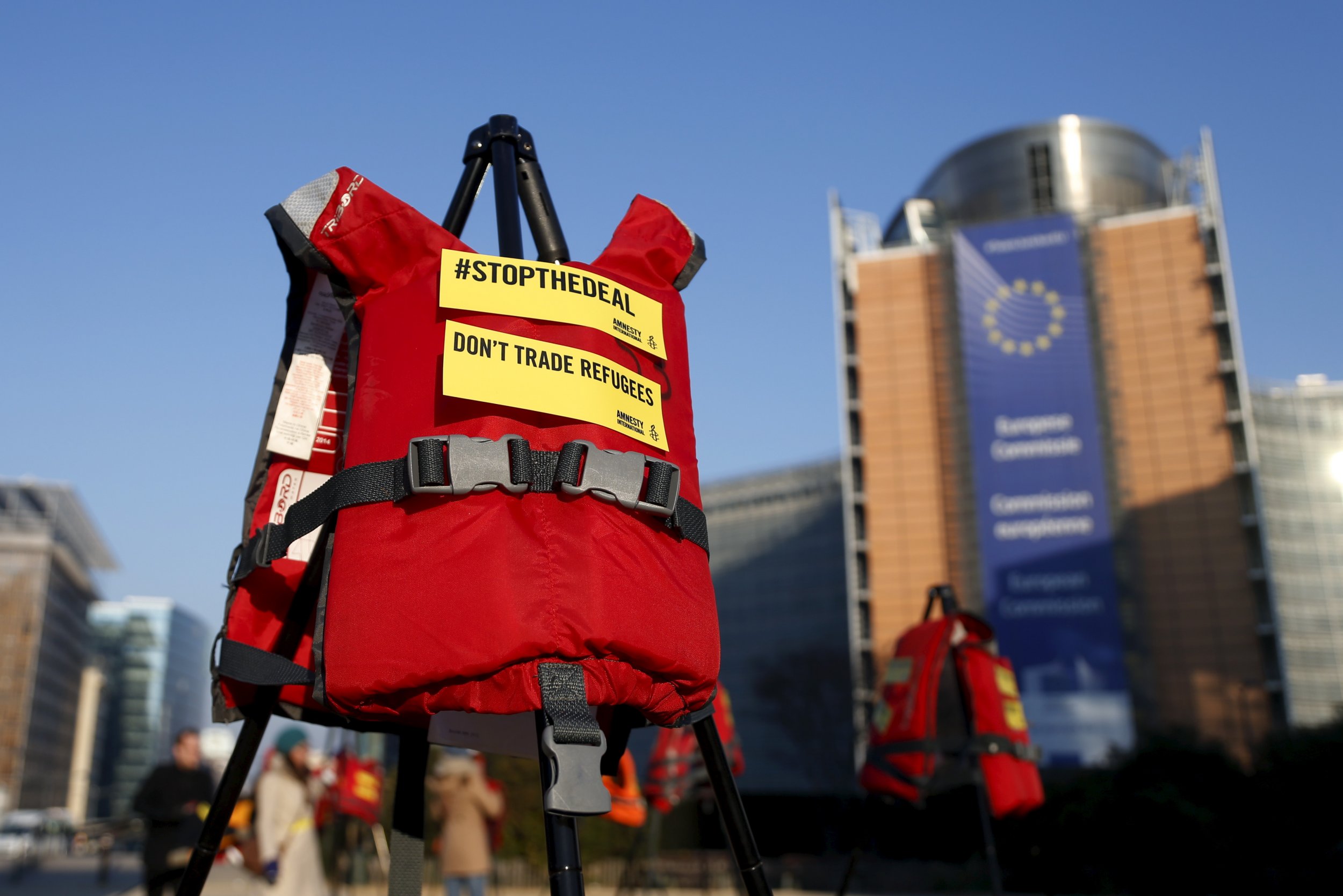 Updated | EU leaders are preparing for a crunch summit aimed at finalizing a controversial refugee deal with Turkey—and at least five of the bloc's 28 states could have problems with it.
The deal—a draft version of which was produced earlier in the month at an EU-Turkey summit—would see Syrian refugees and migrants arriving in the EU returned to Turkey. They would then be processed in Turkey and some would be allowed to proceed to Europe.
In return, Turkey could be granted sweeping concessions including as much as 6 billion euros ($67 billion) in aid, progress towards a visa-free travel arrangement with Europe and advancement in its talks on accession to the EU.
At least five nations could have problems with the deal, which is aimed at reducing flows of migrants and refugees into Europe.
Hungary was among the first to voice concerns, with Prime Minister Viktor Orban hinting on March 7 that he could veto the plans. A Hungarian government source tells Newsweek on Thursday that Orban is waiting to see how plans proceed as many details are unclear, but says the country will not accept any deal which includes a compulsory quota on the resettlement of migrants. Orban has been a vocal opponent of the EU's existing resettlement schemes.
European Council President Donald Tusk hinted on Tuesday that Bulgaria may have issues with the deal. He warned of "possible alternative [people smuggling] routes from Turkey to other EU countries such as Bulgaria," which he stressed that the final deal would need to address.
Spanish Prime Minister Mariano Rajoy will reportedly demand that, under the deal, migrants should be returned to Turkey only after they have been processed in Greece. An 11-point rejection of the draft deal agreed wednesday by the Spanish Congress questions the legality of returning arrivals outright, according to The Spain Report.
Cyprus has already suggested that it will not approve any deal which agrees to unfreeze talks on Turkish EU accession covering five policy areas. Since 2009, Cyprus has imposed the freeze because Turkey refused to recognize the Greek Cypriot government or allow Cypriot ships to dock in its ports.
France's President Francois Hollande told reporters on Saturday that there could be no "concessions" to Turkey "on the matter of human rights or the criteria for visa liberalisation."
Human rights organizations and the U.N. have raised concerns over the legality of the deal.
A new draft of the deal, seen by the Financial Times but yet to be agreed or officially unveiled, may address some objections, and talks are scheduled throughout Thursday night and Friday morning.
European Commission President Jean-Claude Juncker insisted Thursday that "I'm pretty sure and confident that we will reach an agreement with Turkey today or tomorrow," according to AFP.
Correction: A previous version of this article incorrectly attributed the quote in the final paragraph to Tusk, rather than Juncker.