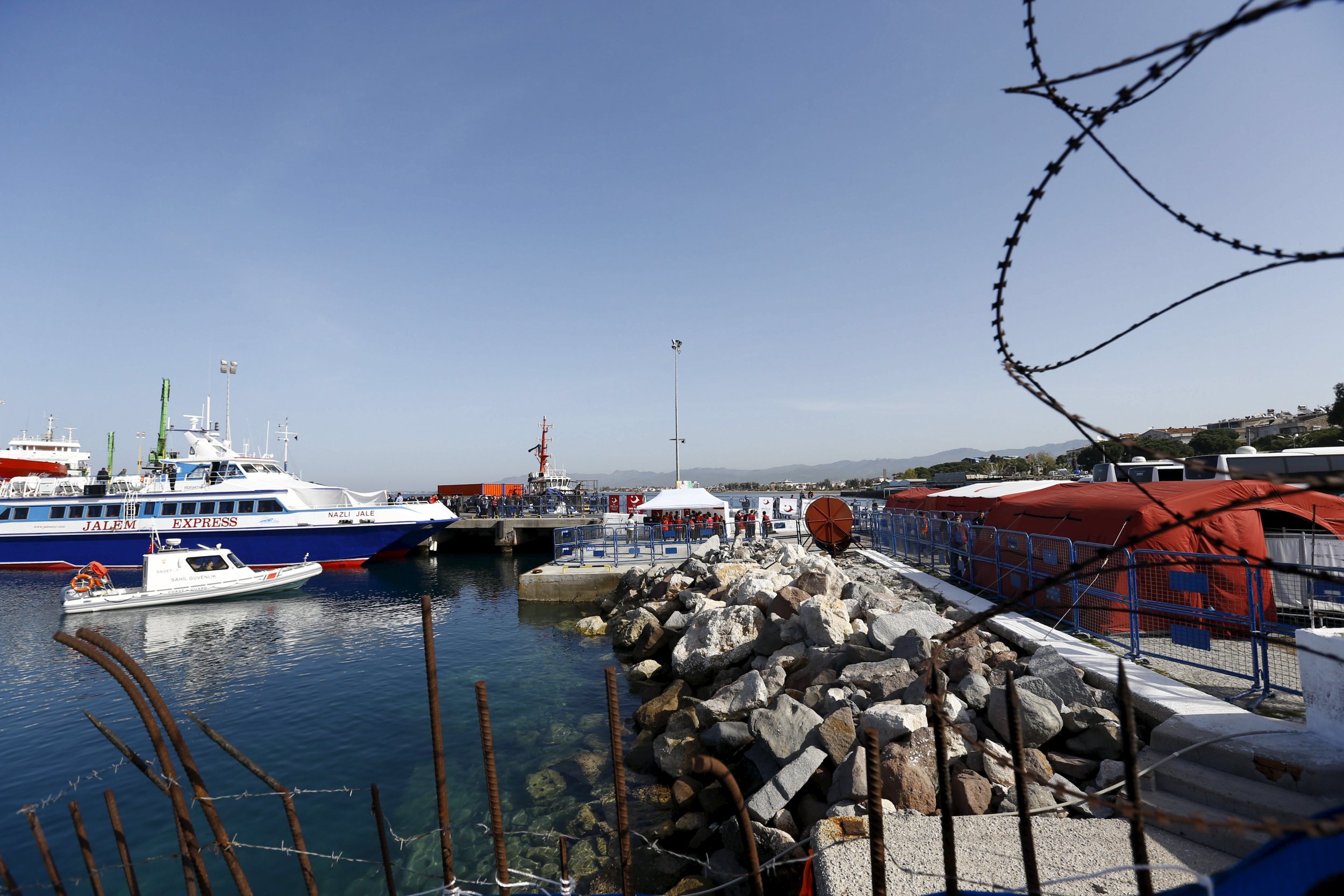 If Europe shirks its human rights responsibilities towards refugees it could lead to a decline in standards across the globe, the U.N.'s refugee agency has said.
Speaking to Newsweek on Monday after the first migrants were returned from Greece to Turkey under a new arrangement set up between Turkey and the EU, a UNHCR spokesperson says the organization still has concerns about some aspects of the process.
The spokesperson says that "from what we can see" the people returned on Monday had not applied for asylum, so "as long as human rights norms are followed... that's not something we'd have a particular problem with."
But, the spokesperson says, the UNHCR still has concerns about the asylum process in Greece.
"We have to look to whether models [and] examples are being set here that are positive or negative to other parts of the world," he added. "The refugee convention, that's been embedded in a lot of national laws in many countries… if that were to erode or collapse in Europe that would send a very, very worrying message globally.
"We've got to avoid being in that situation where it seems that adherence to these vital human rights principles are at risk."
The agency's first concern, the use of "hotspot" processing facilities on the Greek islands to detain people while they await a decision on deportation, led the UNHCR to suspend some services at such facilities in March, as its policy is to promote alternatives to detention. Several such facilities remain open.
The second involves "making sure that there is a properly functioning asylum system [in Greece] so people can have their cases heard [and] determined." "Work is needed" on this, according to the UNHCR.
Turkey and the EU agreed a new arrangement in March that allows Europe to return migrants and refugees arriving in Greece back to Turkey, while at the same time resettling Syrian refugees directly from Turkey to countries within the EU.
The first two groups of migrants to be returned included people from Afghanistan, Pakistan and Iraq as well as two Syrians who "requested to leave," according to a correspondent at The Guardian.