Voters in the Netherlands Reject EU-Ukraine Deal To Remove Trade Barriers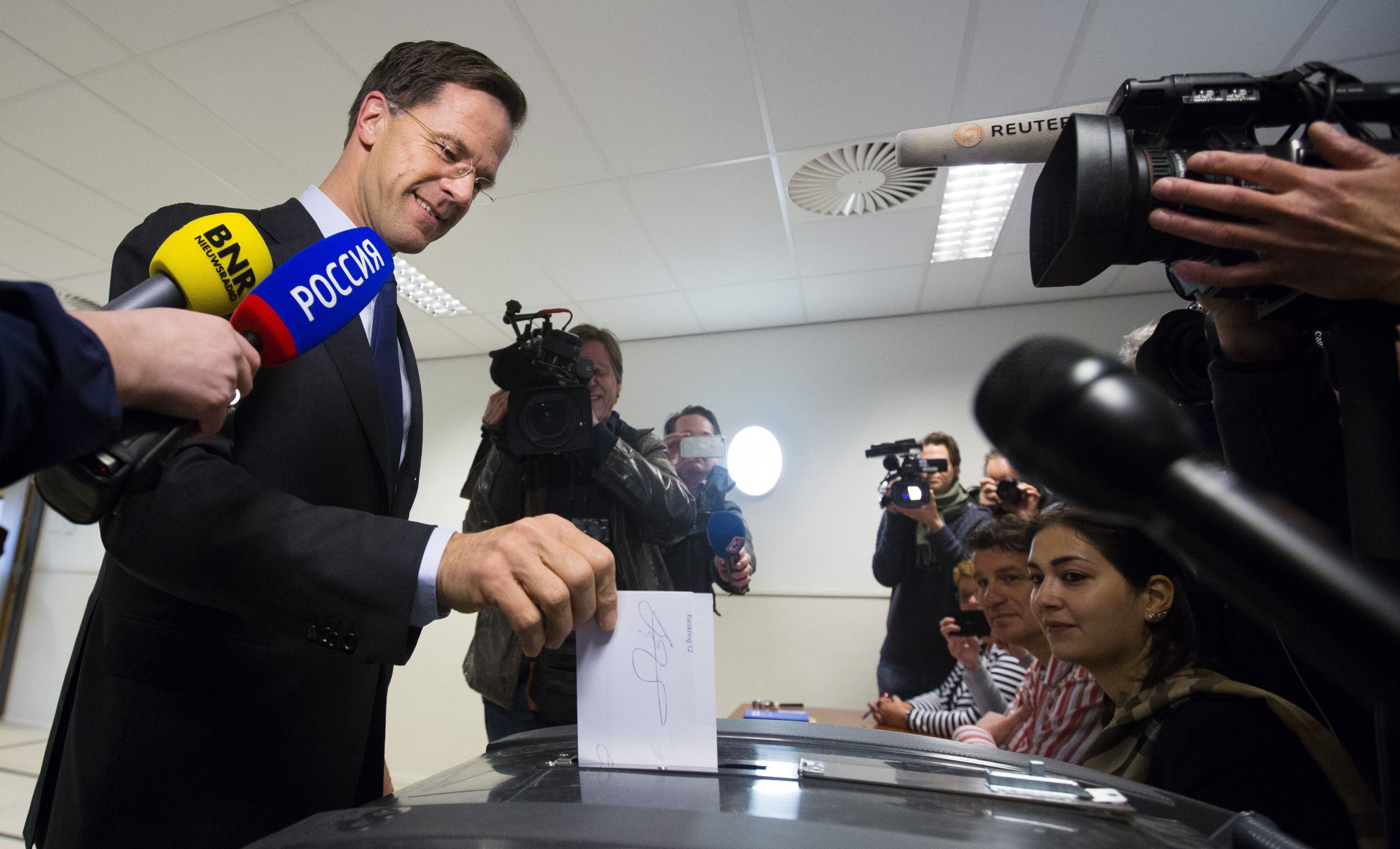 Dutch voters have rejected a suggested deal between the EU and Ukraine, which would see trade barriers dropped between the two. Though turnout was low, at 32.2 percent, an overwhelming 61.1 percent of voters were against the trade agreement. The country's Prime Minister Mark Rutte, who was expecting to ratify the deal, cautioned that the vote was not binding.
Ukrainian President Petro Poroshenko has said that despite the Netherlands' rejection, Kiev would still push for the deal, the BBC reports. The negative referendum result was in part due to an internet campaign spearheaded by anti-EU campaigners that attracted 400,000 signatories. The rejection of the deal is seen more as evidence of Euroskeptic sentiment in the country than any dislike of Ukraine.
The outcome of Wednesday's referendum makes the Netherlands the only EU member state not to agree to the trade deal. It is particularly embarrassing for the Dutch government as it currently holds the EU presidency. However, Rutte agreed that following the negative result, further discussion on the deal was needed. He added that the consultation process could take days or weeks. Full results of the ballot aren't expected until April 12, but with 99 percent of the votes already counted, the outcome will not change, Voice of America reports.
The vote has spurred on anti-EU elements in the U.K., which faces its own referendum on whether to leave the EU on June 23. It is also good news for Russian President Vladimir Putin who is strongly opposed to any deal between the EU and Ukraine.