'Euphoria' Joins 'Game of Thrones' as Most-Watched Shows in HBO History
HBO's Euphoria is in rare air.
After drawing 6.6 million viewers for last night's season 2 finale, the Zendaya-led and Drake-produced drama became HBO's second-most watched show since 2004, trailing only Game of Thrones.
Following an eight-episode first season, and two special episodes released between Dec. 2020 and Jan. 2021, Euphoria's second season has transformed the series into a bonafide TV hit.
Including all streams accumulated after original air dates (across all HBO platforms), Season 2 episodes are averaging more than 16 million viewers — a more-than 100 percent increase from Season 1 — and the season premiere, which originally aired on Jan. 9, is "approaching" 19 million viewers, according to Variety.
After spending seven weeks as the premiere title on HBO Max in the United States, Latin America and Europe, the show's popularity reached an all-time high last night, with millions of viewers attempting to stream the Season 2 finale the moment it was made available.
However, due to the sharp increase in traffic to the app, many fans were unable to immediately access the highly-anticipated episode and according to DownDetector, customer complaints about HBO's streaming app spiked around 9 p.m. EST on Sunday.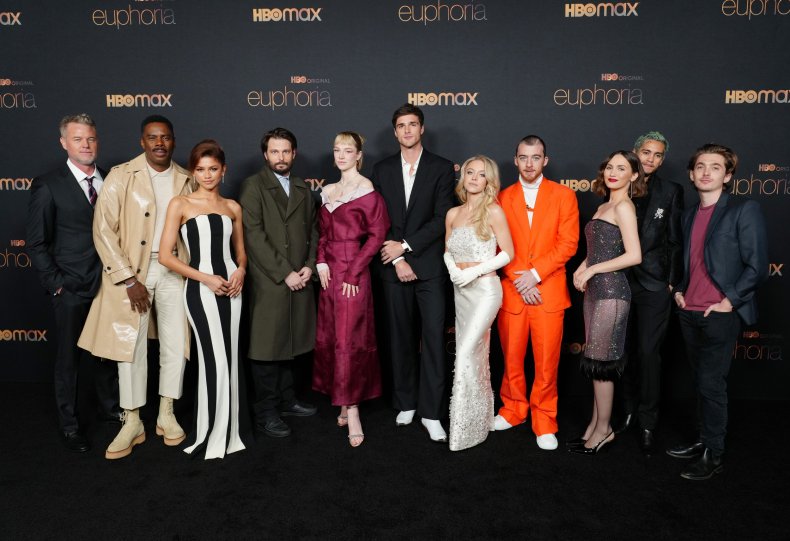 Along with comparisons to the Game of Thrones series' finale in 2019, which also caused issues for HBO Max users, Euphoria fans flooded social media with a fury of memes and frantic tweets about not being able to access the episode.
"Hbo max has some nerve to be down right now AFTER I WAITED ALL F*****G WEEK FOR THIS EPISODE," one Twitter user lamented.
Since its premiere three years ago, Euphoria has dominated on social media.
With each episode comes extensive TikTok commentary and Instagram fan accounts dedicated to the show's most-beloved (or hated) characters. But in responding to the sometimes-shocking HBO drama, fans have turned to Twitter to offer their most unhinged, real-time reactions.
Recently, Twitter confirmed that Euphoria is the "most-tweeted" TV show of the last decade. The platform also confirmed that, this season, characters Rue, Fezco and Nate have garnered the greatest number of posts.
In a statement, Twitter's head of TV partnerships Jenna Ross explained how the show's cast and vulnerable moments have precipitated such ravenous attention on social media.
"From hilarious memes, to plot predictions and fashion inspiration, Euphoria has dominated Twitter this season," Ross said. "The show has built a strong community of dedicated fans who not only root for their favorite characters and scenes, but also openly voice their frustrations and fears, especially as it relates to the fate of characters."
Today, Newsweek addressed the fate of numerous Euphoria characters in a recap of last night's Season 2 finale, and posed seven questions to be answered before the show returns for its third season.
Although HBO greenlit a third season earlier this month, fans are expecting a substantial wait before Euphoria returns. Based on previous release patterns, Euphoria Season 3 is expected to arrive in 2023, or 2024, at the earliest.