Euro 2016: More Than 350,000 Call For Russia's Football Team to be Dissolved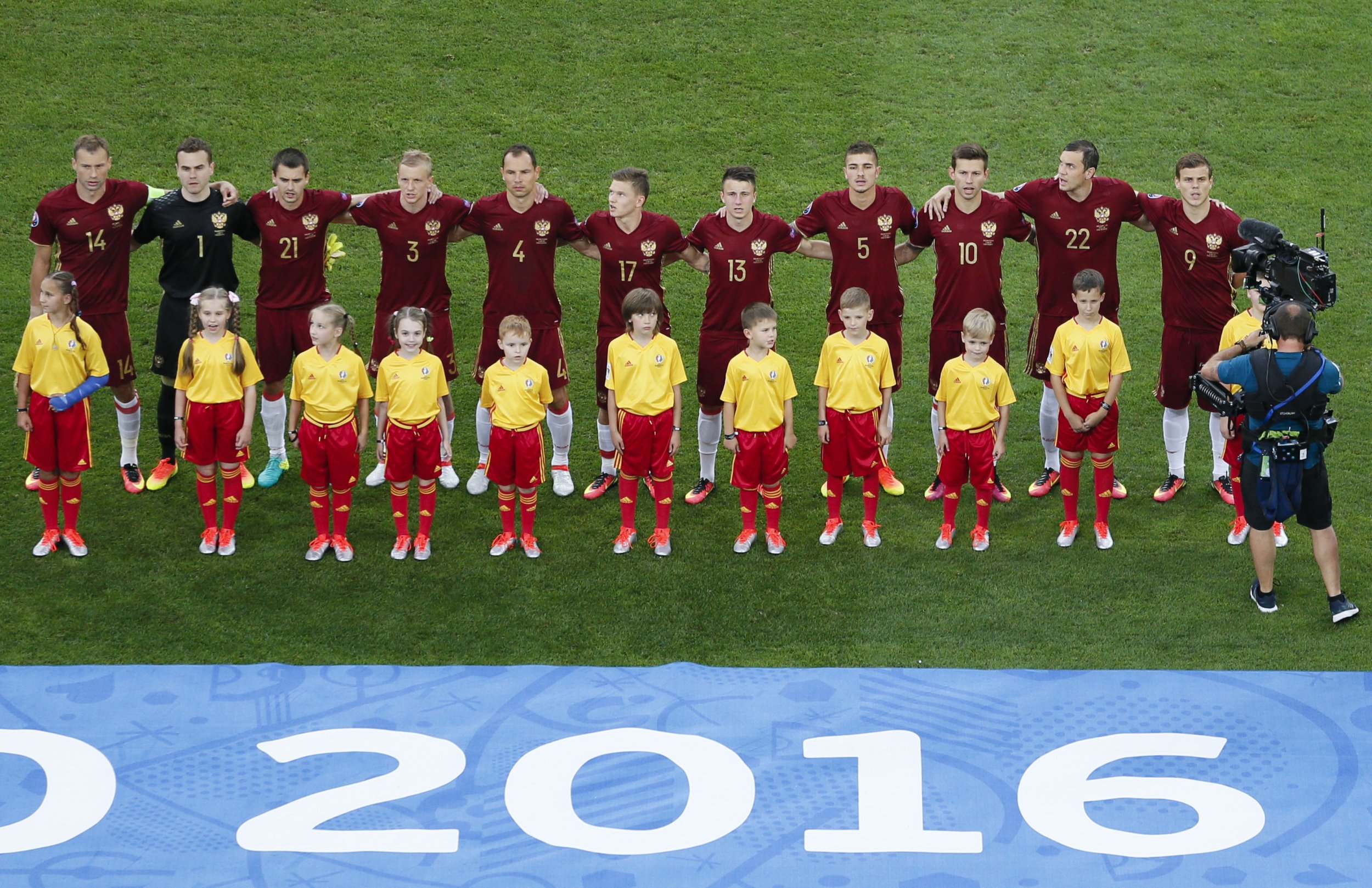 After Russia's poor showing at the Euro 2016 football tournament, hundreds of thousands of Russians are calling for the dissolution of the national side.
Russia won only one point in three games and exited the tournament bottom of its group, behind Wales, England and Slovakia. Hooliganism by some of its fans made more headlines than any performance on the pitch and a pair of Russian players outraged the country by partying in Monte Carlo after the team's exit.
Leonid Slutsky, the team's coach who quit following its exit from the tournament last month, said he gathered the players after their final loss to Wales and urged them to all say "We are shit," Russian sports news site Tribuna reported. "Recognition is important, I think. It is the first step to moving forward," Slutsky explained.
Not everyone has faith in the team's ability to improve, however. A petition gathered over 350,000 signatures within the first day of being on website Change, calling for the "dissolving of the national football side in its current form."
Artyom Khasanov, the author of the petition, has called for the savings made from paying the wages of the current squad to go towards building new football pitches and encouraging the younger generation to take up the sport.
Khasanov lamented the state of Russian football, believing Russians should stop waiting for a lucky twist of fate to give them a taste of footballing glory.
"At times like these, just like around Christmas time, Russians expect miracles, but no such miracle has happened in decades," he wrote. "Maybe it is time for a change, maybe we we have missed out on something important."
Polls already show that although Russia is hosting the next World Cup in 2018, 73 percent of Russians say they are "indifferent" to football, as the national side has struggled to assert itself in international tournaments.
The country's football union has also suffered financially, having to rely on millions of dollars in donations from oligarch Alisher Usmanov to pay ex-coach Fabio Capello.