Euro 2016: Police 'Arrest 36' on Further Night of Violence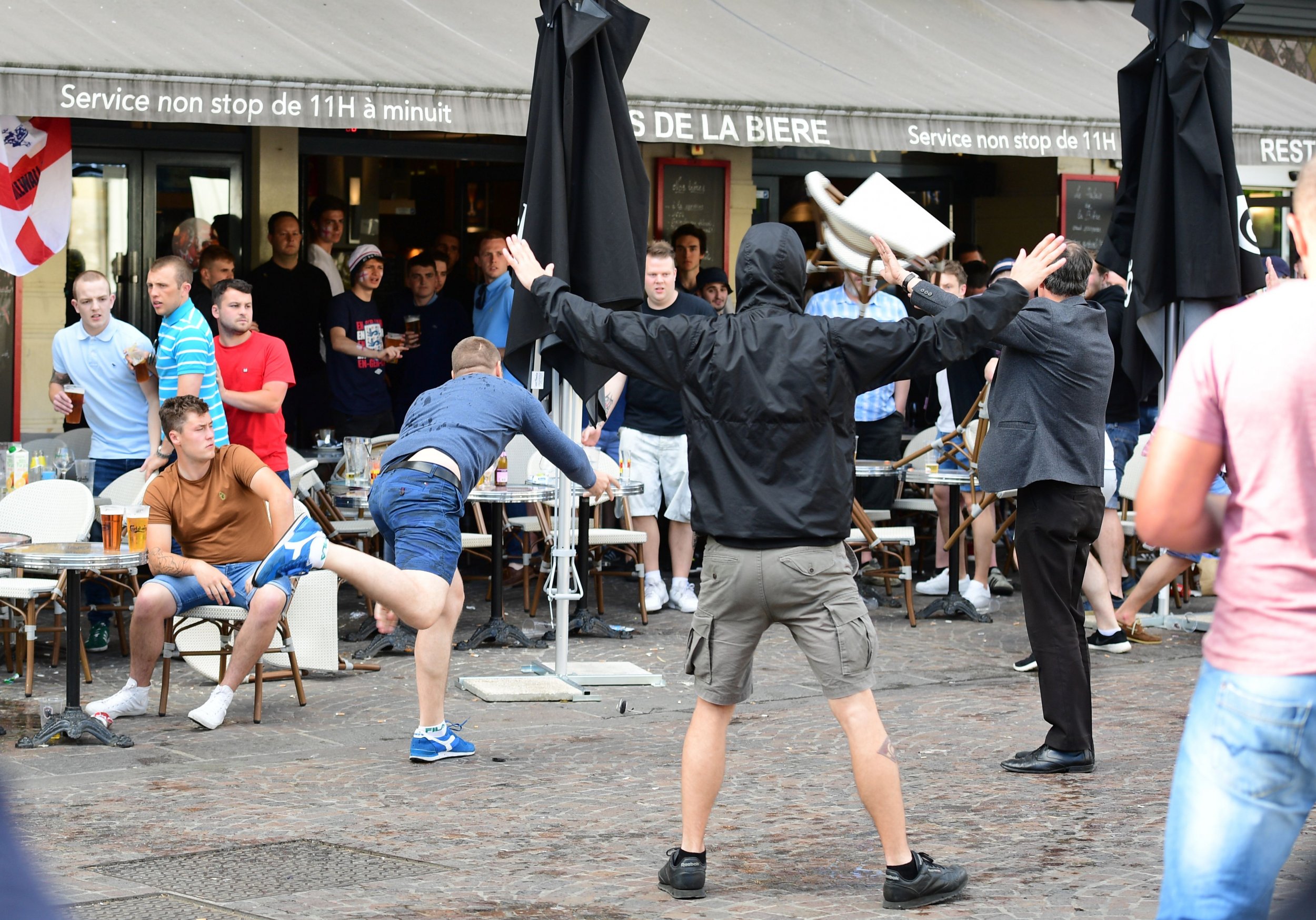 Police made 36 arrests overnight in Lille as violence between England and Russia supporters once again threatened to cast a pall over UEFA Euro 2016.
Trouble in the southern French port city of Marseille had disrupted the opening weekend of the tournament, with English and Russians engaging in running battles through the streets, resulting in the jailing of six England supporters.
The hope had been that a move north to the cooler climes of Lille and Lens, coupled with an increased security presence and a threat from UEFA to expel the two countries from the tournament if any more violence occurred, would calm the situation down.
Instead, the BBC reports that on Wednesday evening, "scuffles" between police and England fans began, resulting in 16 people being hospitalized.
England and Russia are no longer based in the same city, with Russia losing 2-1 to Slovakia in Lille on Wednesday lunchtime, a result that severely hampered its chances of progressing to the knockout stages.
England is based in Lens for its crucial game against Wales on Thursday, but the small size of that town means many are staying in or around Lille, just 38 kilometers away.
Russia had received a final warning on Tuesday from UEFA in the shape of a "suspended disqualification," with any further violence by its fans inside grounds to be punished with an early ejection from the tournament.
A flare was lit in the Russian end during the game against Slovakia, which would contravene UEFA's regulations, but so far there has been no further action taken against the country.