Euro 2016: French Police 'Trying to Deport' Russians After Marseille Violence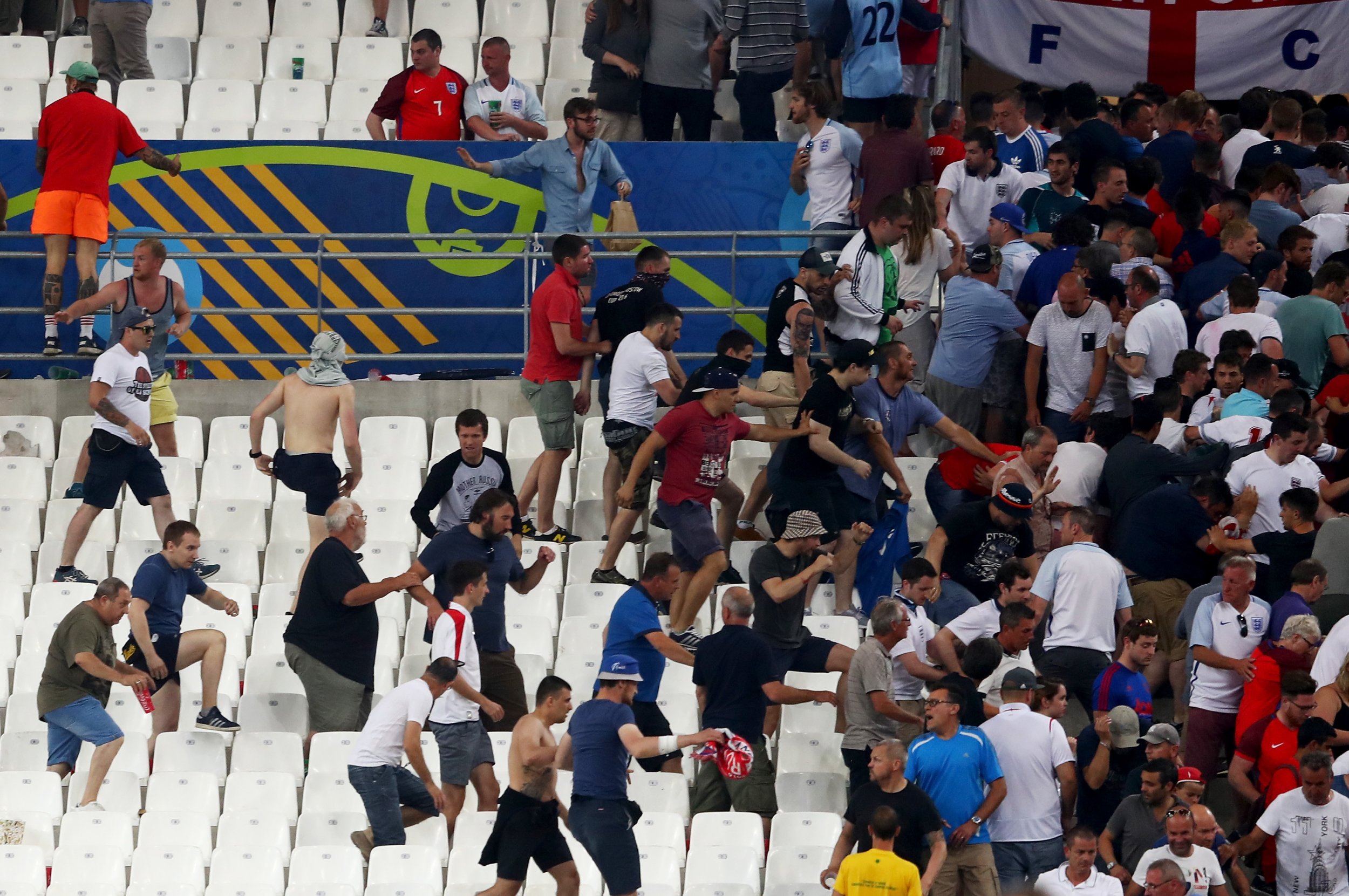 A group of Russian football fans are to be "escorted" from France following scenes of violence in Marseille at the weekend, according to reports.
AFP said fears of further trouble in Lille, where Russia plays Slovakia on Wednesday, have led to searches on 29 Russian supporters in a hotel in Marseille.
Others have been taken to the border and rounded up in a holding center.
According to Reuters, French riot police stopped a convoy of around 50 Russian supporters travelling north to Lille on Tuesday morning, with the intention of deporting them.
"They want to deport almost 50 people including women who did not take part in anything," said Alexander Shprygin, head of a Russian supporters group. "The police are making up for their mistakes three days ago.
"We are in a bus in Cannes and we have been blocked in by riot police. We are not going anywhere for the time being and are waiting for the consul."
Shprygin later posted pictures of the stand-off to his Twitter account, showing French police blocking the Russian vehicle.
Tuesday's action by the French authorities comes after of days of violence between Russian gangs, French youths and England supporters on the country's south coast.
Six England fans were jailed immediately for their part in the violence, which erupted in the days before England's 1-1 draw with Russia on Saturday and continued after the game, inside Stade Velodrome.
UEFA, European football's governing body, has threatened Russia and England with removal from UEFA Euro 2016 in the event of further violence.