Watch: Manic Street Preachers Launch Wales Euro 2016 Anthem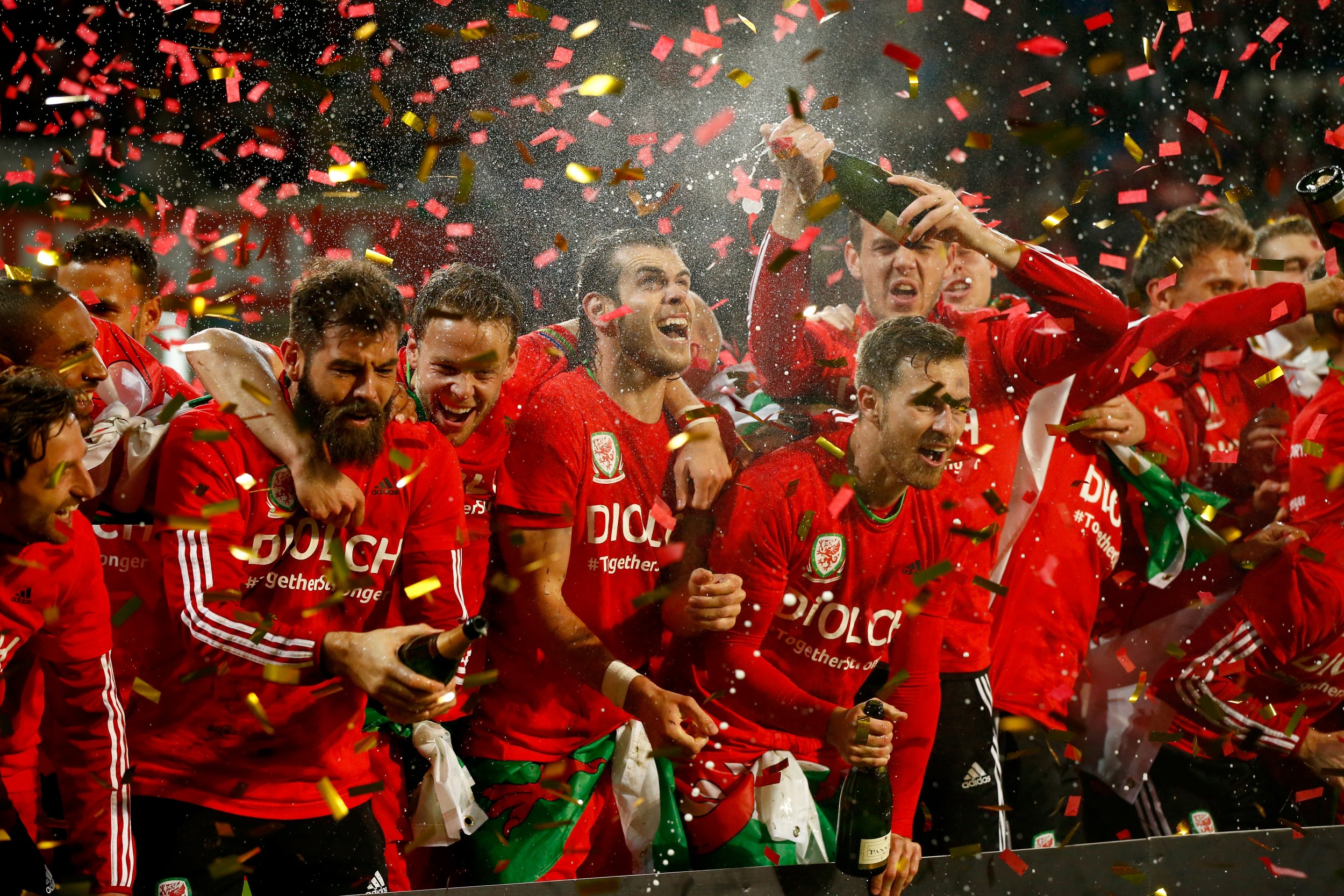 Manic Street Preachers have launched an official anthem to Wales' Euro 2016 challenge in France next month.
The video, produced and directed by Kieran Evans, features the entire Wales squad at its training center at The Vale Hotel, singing and dancing along with the band.
It begins with footage of the moment Wales clinched qualification to the European Championships in France, the nation's first major tournament in 50 years, which kicks off on June 10.
Profits from the single, called "Together Stronger (C'Mon Wales)" will go to the Welsh charities Princes Gate Trust and Tenovus Cancer Care.
The lyrics also pay tribute to Gary Speed, the former Wales international who died in 2011. James Dean Bradfield, Manic Street Preachers' frontman, sings: "Let's not forget Gary Speed. He wears his heart on his sleeve."