England Euro 2016: The Conundrums Facing Roy Hodgson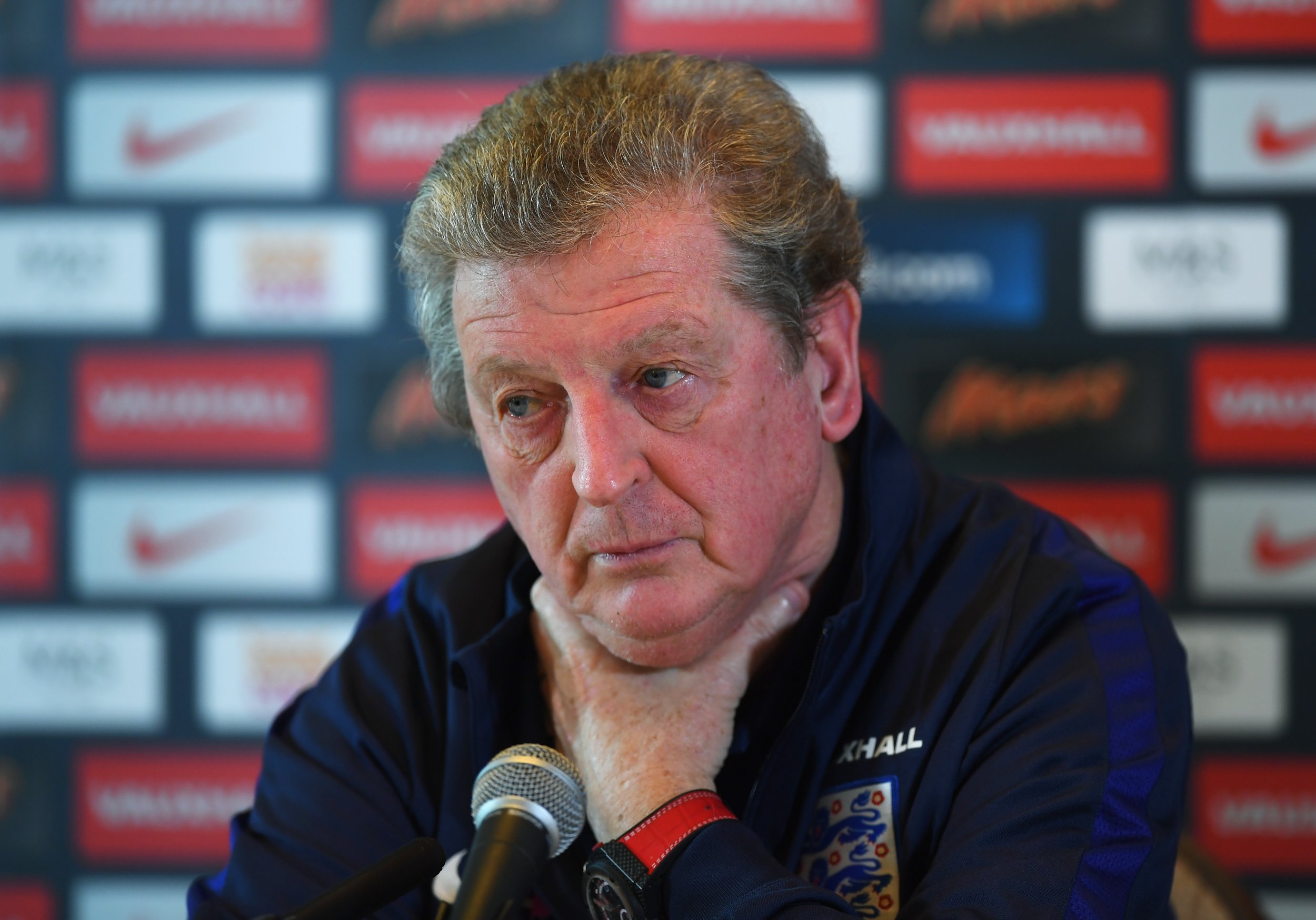 The England squad announcement for UEFA Euro 2016 has been delayed until Monday—and that gives Roy Hodgson a little more of a chance to exhale slowly and deeply and cogitate.
England looks, mostly, in remarkably good shape heading into the tournament in France, which begins on June 10. Still, as with every lead-up to a major international competition, questions remain that are possibly answerable only by the capricious lady of the lake, luck.
To Wilshere, or not to Wilshere
This would also have applied to Luke Shaw, the Manchester United left back, before confirmation on Wednesday that he would not play again this season due to lingering concerns over the awful leg break he suffered against PSV Eindhoven in September 2015.
Wilshere is a slightly different, more indefinable, and therefore more complicated, case. Had he played all season, he would, almost without doubt, be at the center of Hodgson's midfield.
The Arsenal man, though, has just two English Premier League appearances to his name this season, albeit with one impressive performance in his last game, the 2-2 draw against Manchester City on Sunday.
Wilshere played 70 minutes at Etihad Stadium after a 10-month absence, ironically as a replacement for Danny Welbeck, who was almost certainly bound for the Euros himself before he suffered a knee injury.
Can Hodgson risk taking Wilshere? Equally, can he risk not taking a player who has been his favorite in the past, who drove England through qualifying, and who could make the difference in a tight game? It will be a thorny choice.
What to do about Wayne's world
Here is the kind of logical paradox that international football is good at throwing up. Hodgson has a captain, Wayne Rooney, who is a lynchpin of his side, England's record goalscorer, and the Manchester United captain to football boot, not that it means so much in the gloomy mood around Old Trafford.
Except Rooney has been playing deep in midfield for United, not entirely convincingly; his passing is aesthetically pleasing, his effect on the game less discernible.
Rooney's stats for England are inarguable, yet when he's playing he slows the side down. Hodgson has two fast, strong, dynamic strikers in Harry Kane and Jamie Vardy. He won't play three, and Vardy increasingly appears wasted on the wing. But dropping your captain to the bench carries with it the risk of upsetting morale — Rooney is hugely popular as a "father figure" within the squad. Take Rooney or leave him. Hodgson's Choice.
A Carroll conundrum
One of the indelible memories — one of the only memories — of England's Euro 2012 campaign in Poland and Ukraine was Andy Carroll's quite brutal, quite beautiful header against Sweden in the Olympic Stadium in Kiev. Not so much salmon as large, tough cod and chips, Carroll's leap summed up everything that is best about him.
The four years since have been mostly the other side of Carroll — intermittent excellence, with more frequent trips to rehabilitate injuries.
But the West Ham striker offers something England doesn't otherwise have: a player to roughhouse opposition defences. Sometimes — even in the poker crossed with chess game of international football — desperation requires rudimentary methods. Carroll has been in good form for West Ham. Picking him for the Euros would look like a reductive, heathen move; it might, in the end, prove enlightened.